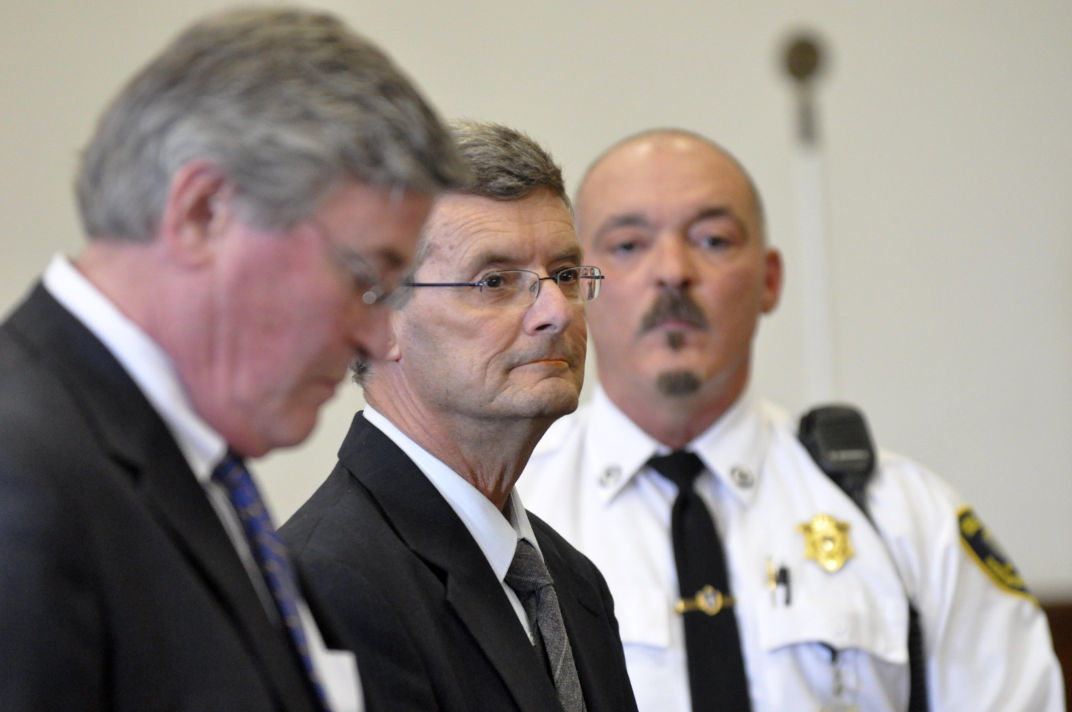 New lawsuits stemming from alleged abuse of children at Catholic institutions name several former local priests, allege abuse at a local children's camp and claim a church music director molested a boy as well, dating back to the 1950s, according to court records.
Hundreds of lawsuits were filed Wednesday around the state as a new state law known as the Child Victims Act took effect that allows alleged victims a one-year "look-back" period for the filing of abuse lawsuits that had previously been barred by statutes of limitations.
A number of them name priests with former connections to the Glens Falls area.
A lawsuit filed in state Supreme Court alleges that the former music director at St. Mary's Church & School in Hudson Falls, Raymond LaFarr, sexually abused a boy who was 6 or 7 years old in the 1950s. The lawsuit claims a teacher witnessed LaFarr taking the boy into a storage room and reported the incident to higher-ups, but no action was taken to stop the abuse.
The same lawsuit also alleges abuse of a boy by the Rev. Francis DeLuca while the child attended Camp Tekakwitha in Lake Luzerne in the 1950s.
Also among them was former priest Gary Mercure, who is serving a 25-year prison term for child sexual abuse in Massachusetts related to his time at local churches.
He presided at Our Lady of Annunciation Church in Queensbury and St. Mary's Roman Catholic Church in Glens Falls, and was found guilty in 2011 of child rape and indecent assault for sexually assaulting teens he met through the local parishes when he took them to western Massachusetts for outdoors outings. He has previously been the subject of civil litigation for abuse of dozens of local boys as well.
Mercure also spent time at parishes in the Albany area, and he was sued Wednesday for alleged abuse of a boy while he worked at Our Lady of Assumption in Latham, according to the office of lawyer Jeff Anderson.
The firm also filed lawsuits against the Rev. Morris Dwyer and Monsignor Francis X. Ryan, two priests who had local ties decades ago.
Dwyer was assigned to Catholic churches in South Glens Falls and North Creek in the 1970s, but the lawsuit against him alleges abuse in the 1950s at a church in central New York.
Ryan was assigned to St. Mary's in Glens Falls in the 1930s and 1940s, and he has been accused of child sexual abuse while at churches in Troy and Colonie.
The Associated Press reported that the diocese's former bishop, Howard Hubbard, was named as a defendant in a lawsuit for allegedly sexually abusing a 16-year-old boy in the 1990s. His lawyer denied the allegation, and Hubbard released a statement Friday professing his innocence but saying he planned to step down from ministry as the case is litigated.
"With full and complete confidence, I can say this allegation is false. I have never sexually abused anyone in my life. I have trust in the canonical and civil legal processes and believe my name will be cleared in due course," Hubbard wrote in a prepared statement.
"In the meantime, I will temporarily step aside from my public ministry. This is a profoundly painful step: I have been a priest for 55 years. My ministry is my life. But stepping aside temporarily now is the right thing to do. Our people and our broader community must be assured that our church leaders, active or retired, and indeed all clergy are living in accord with the highest standards that our sacred ministry requires."
No court dates have been set in the cases.
Get local news delivered to your inbox!
Subscribe to our Daily Headlines newsletter.