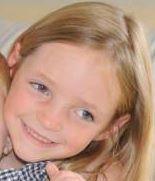 LAKE GEORGE — Five years have passed since 8-year-old Charlotte McCue's life was tragically cut short by a boating crash on Lake George.
But for the family and the police and prosecutors who arrested and convicted the man responsible, Alexander West, it may as well have been yesterday.
West's boat drove over the top of the boat driven by McCue's grandfather Robert Knarr on the night of July 25, 2016. West left the scene with friends, but was caught later that week.
West was found to be have been operating the boat recklessly after using drugs and drinking alcohol during the Log Bay Day lake party. He was sentenced in June 2017 to 5 to 15 years in prison after being convicted of second-degree manslaughter and lesser counts.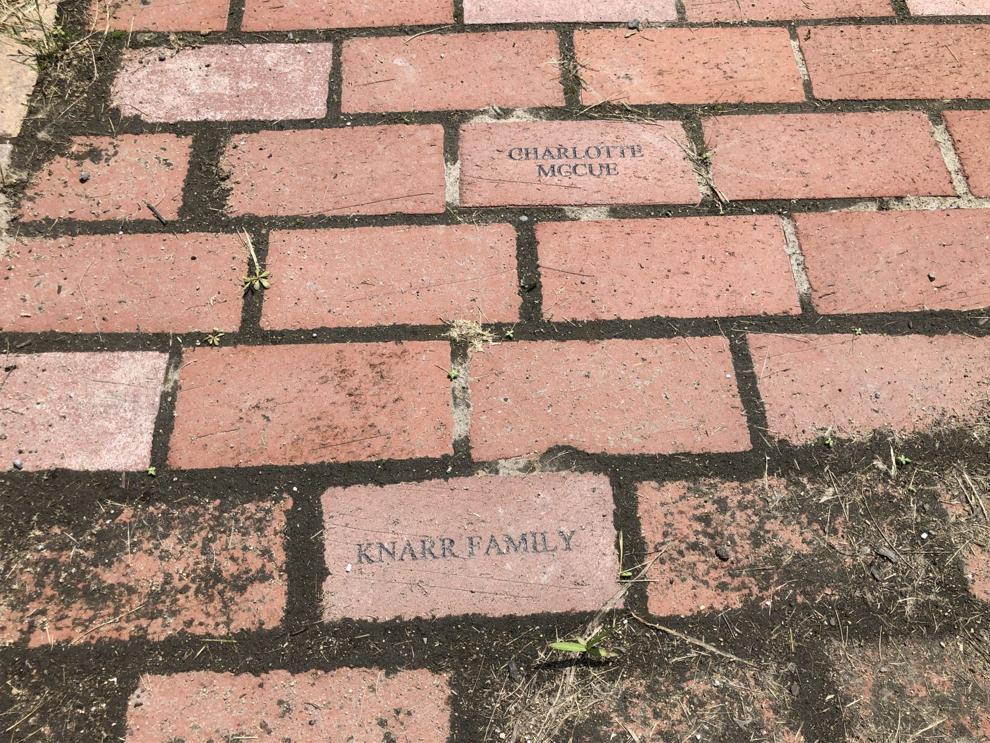 The Post-Star talked with some of the individuals involved in the case on the occasion of the five-year anniversary.
The grandfather
Robert Knarr, who lives in Bolton, said the family is still hurting, and this time of the year is particularly painful.
"The memory looms large with the loss of Charlotte and that terrible incident," he said.
The family is trying to get on with their lives as best they can. Knarr has become a passionate advocate against boating while intoxicated. He has taken out advertisements in newspapers, including The Post-Star, showing a poster of Charlotte jumping off her grandfather's dock in 2014 from about 15 feet in the air.
The ad also says: "Keep Childhood Dreams Alive; Please 'Remember Charlotte'; Do not operate any watercraft under the influence; See a problem call 911."
Knarr said there are more boats on the lake than ever before and a lot of them are first-time boaters that may not be aware of safety measures.
"When people are boating, I just hope and pray that they are safe, cautious drivers, and be alert and be defensive and keep your eyes open," he said. "You're not aware of what could be out there."
Knarr said people have to look no further than Saratoga Lake to be reminded of the dangers of boating. The Saratoga County Sheriff's Office is investigating a July 4 crash that killed 20-year-old Ballston Spa resident Ian Gerber. The Daily Gazette reported that 19-year-old Blake Heflin, of Malta, is a suspect in the crash. He was charged with misdemeanor boating while intoxicated in the incident and further charges could come depending on the investigation.
Knarr is looking at other ways to keep his granddaughter's memory alive beyond the poster campaign. Charlotte's name and the Knarr family are each inscribed in two different bricks at the crime victims memorial displayed at the Warren County Municipal Center campus.
Knarr said he would like to put in some type of dedication stone in Charlotte's memory and maybe some benches near the memorial.
The sheriff
Former Warren County Sheriff Bud York said the Lake George boat crash was one of the most difficult cases he has worked on in his 42-year career — including his seven years at the New York State Police Major Crimes Unit.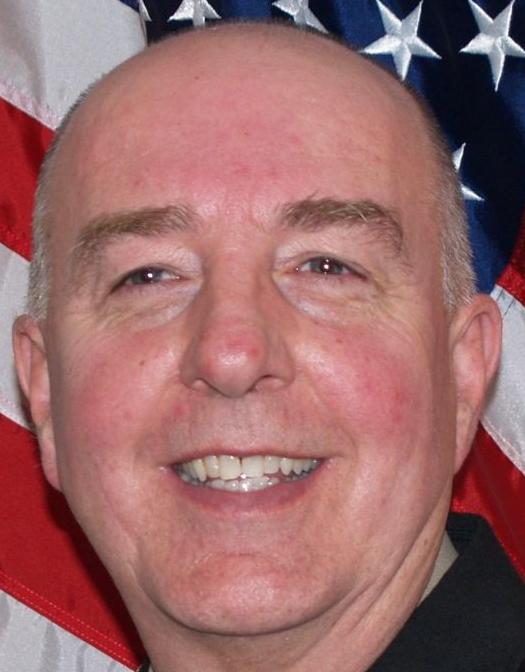 "I've investigated, in my life, over 120 homicides — brutal killings. Children are the worst. It's the hardest," he said.
York recalled that police, prosecutors and the family in a room at the Sheriff's Office in the overnight hours after the accident, when Knarr said, "How can you unsee that?"
York also noted the rapid pace of the investigation, which was unlike anything he had seen. Within a week, investigators identified and arrested the suspect — thanks to a lucky break from an off-duty police officer who was vacationing in Lake George and video footage.
The officer was sitting on a deck with his girlfriend at the Tea Island Lodge and noticed what was later identified as West's boat pull up and the occupants get off. He listened to their hushed conversations.
The off-duty officer noticed the damage on the boat. He contacted police to relay the information he heard and provide a description of the boat to police.
By the third or fourth day of the investigation, York said police also had video of the incident.
"It showed the Knarrs' boat going very slowly along the shore and, all of a sudden, you see this boat step up and just run right over it. And then it just shows the boat speed off," York said.
Investigators tracked down the owner of the boat using the registration and then combed through social media to identify the occupants of the boat.
York said the video alone would have showed the time of the accident, but the off-duty officer's information was crucial in arresting West — which happened on July 29.
"We would have never solved that case. We'd still be looking for that boat today," York said.
Investigators interviewed West's passengers, who initially tried to cover for West.
"I think their story was, 'We didn't know anybody was hurt.' We think we proved that in court that was total BS," York said. "Campers in the campsite 400 yards away could hear the screaming. There was no way they wouldn't have known they hit somebody."
"They all knew what the truth was. The truth was: They were out there drinking. They were having a good night. They hit a boat. They killed a little girl. And they ran away scared," York added.
York said if West had stopped his boat and taken some responsibility for his actions, he believes that he may have gotten less prison time.
"He didn't show any remorse at the trial," York said.
The prosecutors
Then-Warren County District Attorney Kate Hogan prosecuted the case. She is now a Court of Claims judge and said she could not comment on it.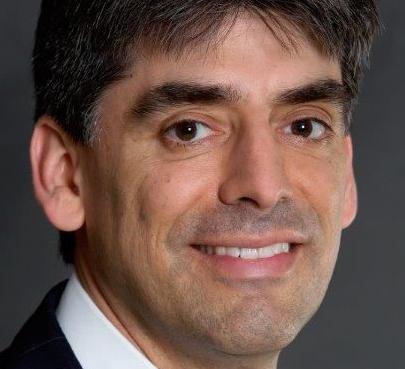 Jason Carusone, who took over as district attorney in June 2017, assisted Hogan on the case.
Carusone was reluctant to share thoughts on the case because the conviction is still being challenged. Although the appeals process has been exhausted, Carusone said people have filed what are called 440 motions, which seek to reopen the case on various grounds. 
He did say that when trying the case, his daughter was around Charlotte's age and that was always in the front of his mind.
Carusone praised Knarr for the work he has done to promote boater safety and stop boating while intoxicated.
Knarr donated a device to local law enforcement that analyzes saliva to determine if people are under the influence of drugs.
"We hope that the community, out of respect of that family's tragedy, will keep an eye out, will take precautions and will do things to protect lives and protect those that are on the water," Carusone said.
The defense
Defense attorney Cheryl Coleman-Walley has been retired for about a year and a half, but she said she still thinks about the West case a lot.
"It's just a case I'll never forget, and probably won't stop being angry," she said. "I felt like that nobody wanted to hear the other side of the story."
Coleman-Walley, who went professionally by Cheryl Coleman, said prosecutors, right from the start, set the stage for an unfair trial.
"They announced the results of all of (West's) blood tests, knowing that it was going to be inadmissible, and they later acknowledged that it going to be inadmissible. It's a violation of ethics rules," she said.
Prosecutors opted not to use results of the blood test, which found cocaine, Ectasy and marijuana in West's system, because of a procedural issue with how the search warrant was obtained.
In addition, Coleman felt that evidence that West had the right of way was ignored.
"It was just the kind of feeling where you felt you were banging your head against the wall," she said. "I thought it was a horrible feeling, when he went to prison and it's just something I'll never forget."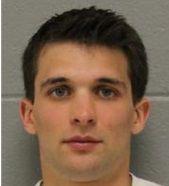 West, 29, is inmate 17A2471 at Collins Correctional Facility in Erie County. He will have a parole hearing in December. The earliest he could be released is in April 2022.
The Post-Star in mid-July sent a letter to West seeing if he would like to talk about the case. The paper had not heard back as of Friday.
The aftermath
As a direct result of the tragedy, the Warren County Sheriff's Office and the Lake George Park Commission shut down Log Bay Day. Parking areas where people launched boats into the water were blocked off.
York assigned two officers to patrol the night shift on the lake.
"We got the drunks off the lake," he said.
Lake George Park Commission Executive Director David Wick said the tragedy gave people a "wake-up" call to the issues of boating while intoxicated and boating under the influence. Instances of boating while intoxicated have dropped from 13 in 2017 to one in 2020 as a result of the stepped-up patrols in the wake of Charlotte's death.
"It's a thing that we look back on with sadness, but hopefully there was a little bit of positive that came out of it," he said.
In addition to the patrols, Wick said another factor was the requirement that people who are renting boats watch a training video.
'We were changed'
Everyone involved still carries the emotional weight of that day.
York said for a few years afterward, he brought a trauma specialist into the Warren County Sheriff's Office to talk with officers.
For the Knarr and McCue families, there are lasting impacts from that night — both physical and emotional.
"We all have flashbacks. Everyone has been in therapy," Knarr said.
Knarr said his daughter, Courtney McCue, still has back pain from the crash and attends regular physical therapy sessions.
Charlotte's family will not come back to Lake George.
Knarr said he does not boat after dark and is even leery of driving a car at night.
One night affected so many people.
"You can't imagine how it changes everyone's life and the impact it has," he said.
"We were changed by Charlotte," he said.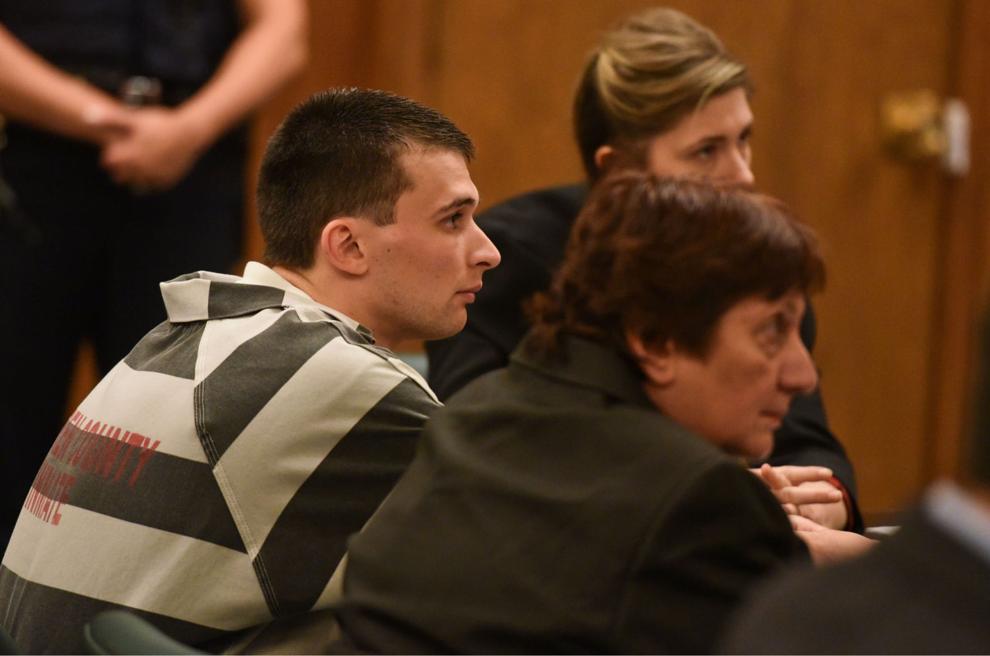 Michael Goot covers politics, crime and courts, Warren County, education and business. Reach him at 518-742-3320 or mgoot@poststar.com.