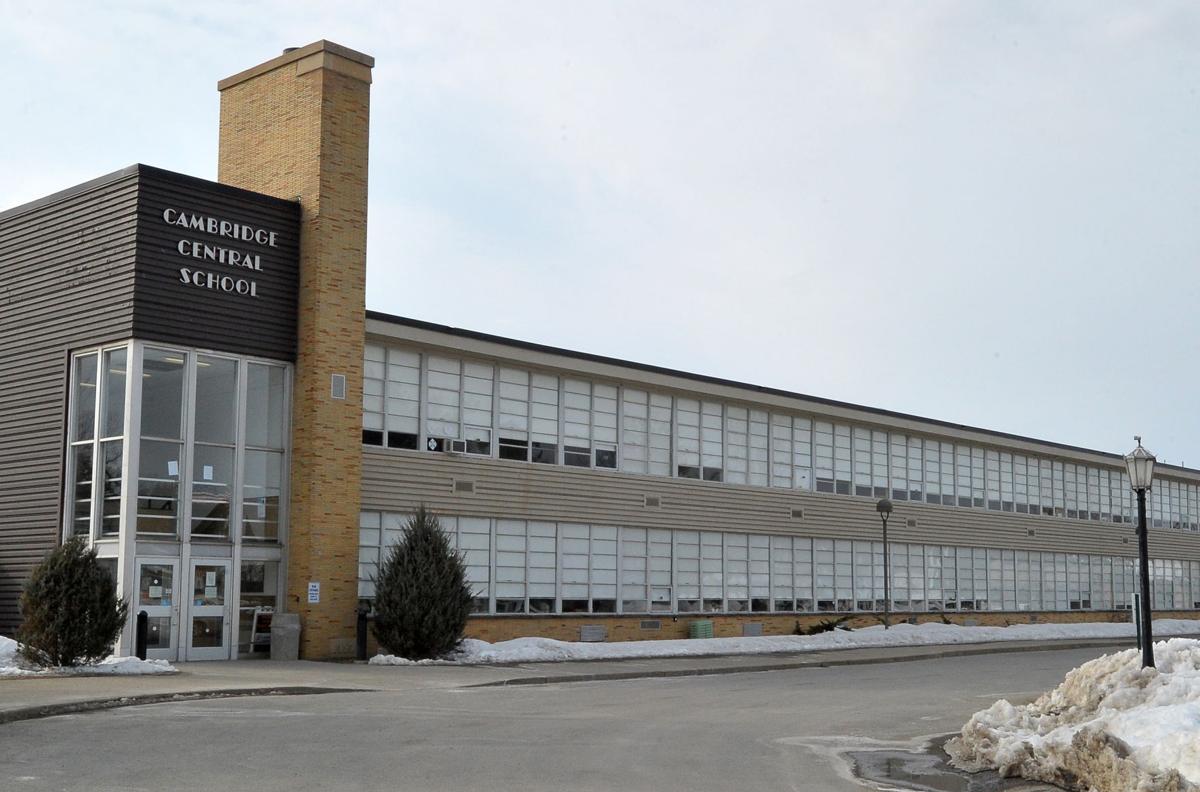 CAMBRIDGE — A school health teacher was suspended with pay and a second day of presentations by a staff member from the Pride Center of the Capital Region was canceled after parents of seventh-grade students raised concerns over a handout about transgender topics.
"The parents have concerns, and they are mine as well," Superintendent Vince Canini said Tuesday.
The school district is investigating whether the teacher reviewed a handout the presenter used with the seventh and 10th grade health classes, he said.
"We have never had this issue before. We may have to make some policy changes because of it," he said.
Putting the teacher on paid administrative leave was standard procedure, Canini said. He could not identify the teacher, he said, but he confirmed the school has only one health teacher, who is listed as Jacqueline Hall. An attempt to reach her was not successful.
Canini said parents were concerned with handouts from the class. One, meant for seventh-graders, listed "LGBTQ Terminology," with words on one side and definitions on the other that were meant to be matched with the correct terms.
The terms included homophobia, intersex, polyamory/polyamorous, pansexual, bisexual, cisgender and gender non-conforming. Another handout, meant for the tenth-graders, was 42 pages long and went into detail on transgender issues.
Parent Sirell Fiel, who read from the handout on Facebook Live, said his seventh-grade son brought both packets home. The students in both grades got all the information, he said, and much of it he considered inappropriate, especially for the younger students.
"I have no problem with the school talking about diversity. Gay kids are out there, and the kids need to know about it. But the problem I have is that it went so in-depth. That's too much for 11- and 12-year-olds," Fiel said, noting he had called the school and heard back from the principal, who told him the issue was being investigated.
Martha Harvey, president and CEO of the Pride Center of the Capital Region, said she doesn't know of any previous time schools or parents have objected to the presentation in the 12 years it has been used in schools.
Harvey would not identify the presenter who went to Cambridge school.
"Transgender kids are coming out younger and younger. Middle school is not too early to start," said Harvey, who noted that her group was invited to present at Cambridge. "If you love your kids, you want them to have the most information possible. If a parent has a problem with this presentation, that's the parent's problem.
"This program saves lives," she added.
Canini said the school principal, Caroline Goss, was aware of the presentation, but had not seen the handout or the specifics of the presentation in advance. Canini said he had received multiple calls from parents of seventh-grade students, but had not been contacted by parents of tenth-graders.
The school district sent a letter to parents from Canini and posted it on the district website. The letter states that the speaker was "uninvited" after the packet was reviewed and the teacher had been placed on administrative leave.
On her school website, Hall lists the topics to be taught in the class, which include "sexuality education." Under that heading, she lists anatomy and physiology, puberty and adolescent development, identity, pregnancy and reproduction, STD and HIV, healthy relationships and personal safety.
On its website, the Pride Center lists four available presentations, including one on the basics of LGBTQA (lesbian, gay, bisexual, transgender, queer and ally) Youth, one on "Trans* Youth," and two others — "Dignity for All Students Act" and "Delivering LGBTQA-Affirming Sexual Health Education" for health teachers.
You can read Bill Toscano's blog at poststar.com/blogs or his updates on Twitter, @billtoscano_ps.