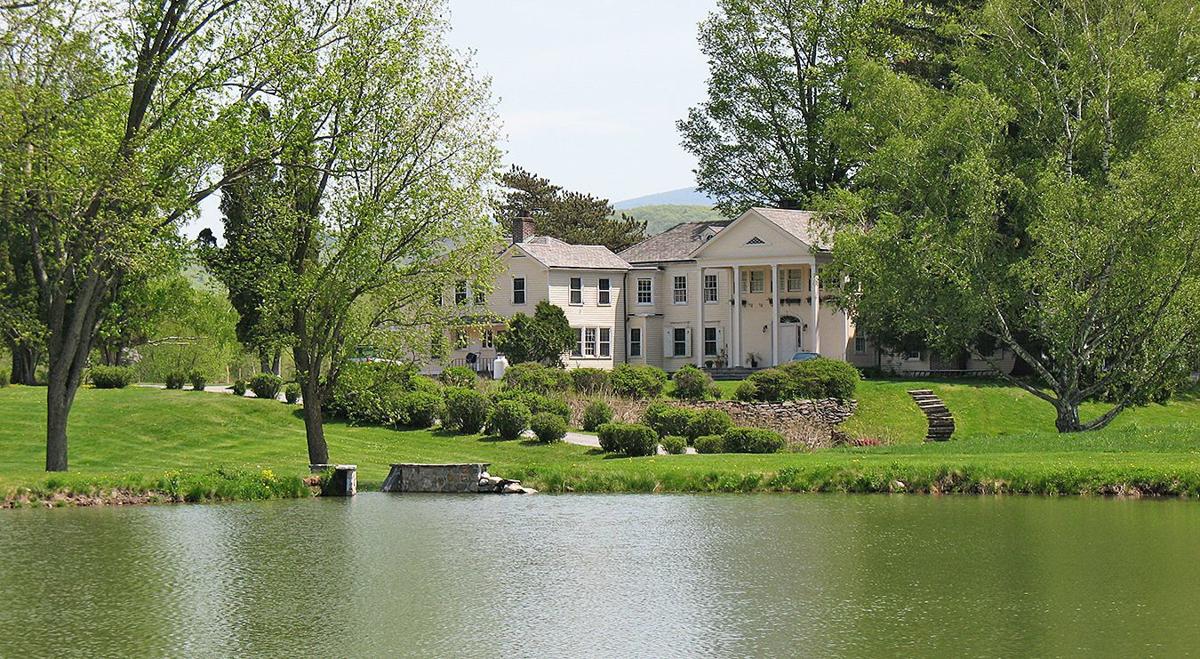 CAMBRIDGE — Children in a commune factory were just visiting their parents on a Sunday morning, Twelve Tribes said in a statement after a hidden camera investigation of the factory aired on national television.
But the state Department of Labor said 12 children were working in the factory on Monday during a site visit from investigators.
The state cited Twelve Tribes for "multiple violations" of child labor laws, Commissioner Roberta Reardon said in a statement.
She added that the cases could result in "significant fines in the tens of thousands of dollars."
The Department of Labor Worker Protection team also educated adults at the farm on child labor standards, she said.
But on Tuesday, commune members said it was all a misunderstanding. They also disputed the Department of Labor account, saying they received four violations, all involving one child.
CAMBRIDGE — An undercover investigation of Common Sense Farm has led the state to launch an investigation into whether children are being ille…
The "Inside Edition" television show, which aired Friday and sparked the state investigation, showed a 10-year-old and an 11-year-old working in the commune's soap factory. But they were not breaking any laws, commune member Robert Racine said.
"We are law-abiding citizens and have not considered occasional visits of our children to spend time with their parents at our shop, in a place they call home, to be a violation of child-labor laws," he said in a statement.
The video showed a father coaching his child, saying that she could tell her age to the hidden camera operator because he was sure the operator wasn't from the Department of Labor.
Racine did not take questions to explain that. He also did not respond to allegations in the "Inside Edition" video that adults beat children with bamboo rods to enforce discipline.
In his statement, he said the children were filmed on Sunday, Jan. 14, during an innocent workplace visit.
"These captured moments are part of a very special life lived together on a beautiful, organic, rural farm estate," he said.
The Department of Labor disagreed. Officials also opened child-labor investigations into eight other 12 Tribes communes. They are:
Community in Coxsackie, 20 South River St., Coxsackie
Community in Oak Hill, Route 81 Box 81A, Oak Hill
The Yellow Deli, 7771 state Route 81, Oak Hill
The Yellow Deli, 134 Main St., Oneonta
Community in Oneonta, 81 Chestnut St., Oneonta
Community in Ithaca, 119 3rd St., Ithaca
Maté Factor, 143 E. State St., Ithaca
Community in Hamburg, 329 Buffalo St., Hamburg
State officials did not say what violations the Cambridge commune is accused of, but said that laws restrict the hours that children can work, require working papers for each child, limit the age at which children can perform certain types of work and prohibit assisting in dangerous occupations or using certain types of machinery, among other limitations.
At the Cambridge farm, the commune packages soap, lotion and other items for high-end labels, including Savannah Bee and Acure. In response to the footage by "Inside Edition," Acure said it would stop doing business with the factory, and Savannah Bee said it was looking into the allegations.
Racine focused on that in his statement.
"These brief moments have nothing to do with the integrity of either Savannah Bee or Acure," he said. "Likening those moments to oppressive industrial child labor that happens in Third World countries not only takes them out of context but is also sadly inaccurate."
He urged people not to punish the two labels.
"The greatest impact of this ("Inside Edition" episode) won't be to us but will be to the two innocent companies we have enjoyed working for: Acure Organics and the Savannah Bee Co.," he said. "The people we have worked with at both companies have been good men and women who have done their jobs well. Both companies conducted business with us in good faith and did the necessary inspections to be assured their products were made with integrity and under the governing laws of this land."
He went on to say the commune will accept whatever "consequences" come from the video.
"We will embrace the consequences of our actions, for which we are not ashamed, but would hope that common sense would dictate the treatment of both Acure Organics and the Savannah Bee Co.," he said.
He also criticized "Inside Edition" for having a "slant" against the commune and quoted a letter from Thomas Jefferson in which he criticized newspapers as having no accurate details.
Another member of the commune declined to show a reporter around the factory or allow interviews, saying the group was overwhelmed with trying to handle an onslaught of media calls while also trying to figure out how to respond to the "Inside Edition" show.
On the commune's website, the group described itself as a community trying to work at home because that is best for the family. The group owns a 112-acre farm off North Union Street and operated a café in the village for about five years as well.
They turned a barn into the soap factory and also grow vegetables, raise grass-fed beef and milk goats.
Twelve Tribes has communities all over the world.
Get local news delivered to your inbox!
Subscribe to our Daily Headlines newsletter.