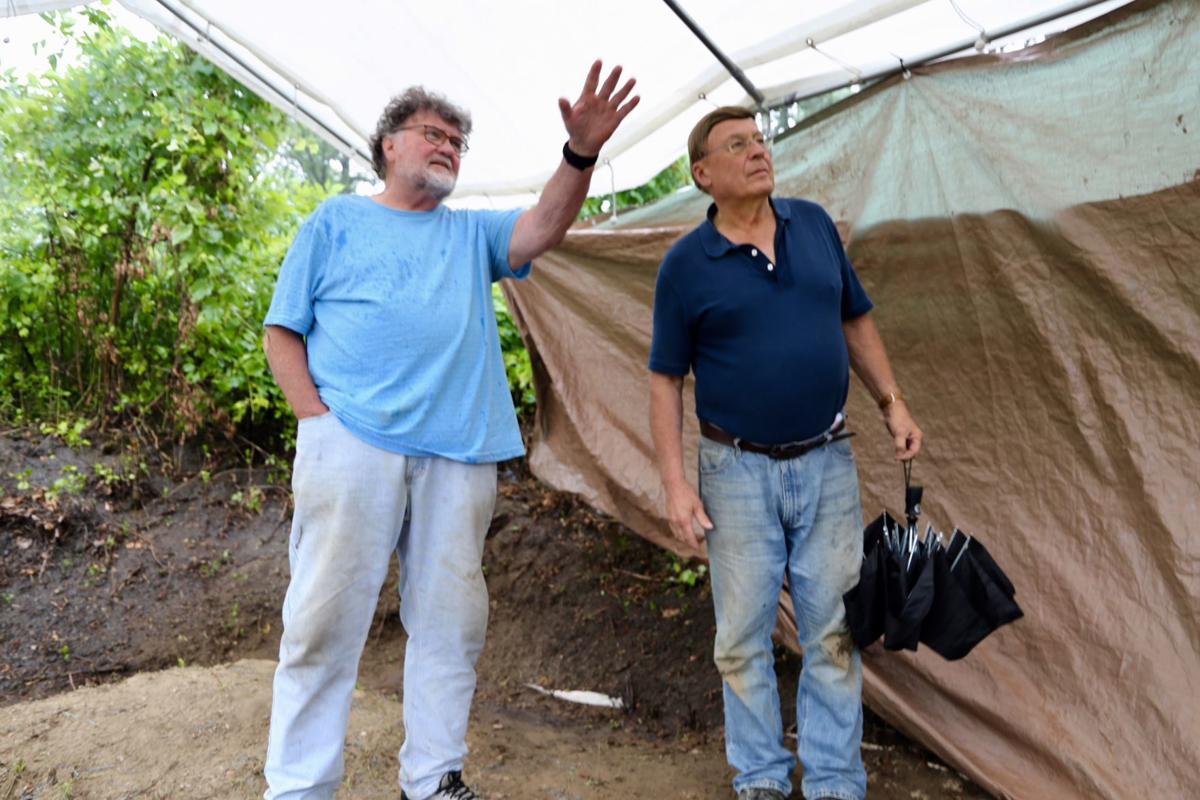 FORT EDWARD — In the 1960s, Rogers Island was the place where the local Boy Scouts would go, digging and turning over their finds to whomever owned the island at the time.
Peter Martin was one such Boy Scout. He remembers his mother sending him to the island with a serving spoon to dig.
Richard Salazar said, when he was 15, he helped unearth two or three structures and a brick hearth.
John Strough, supervisor of the town of Queensbury, also remembers as a teenager being flat on his stomach, holding a soup spoon and digging into the ground.
He was not as lucky as Salazar.
You have free articles remaining.
"I was anticipating finding glorious things like arrowheads and musket pieces and something that was 250 years old," Strough said. "I was really enchanted with finding something. I scooped that spoon all afternoon in the hot sun and found nothing. Absolutely nothing."
Archaeologist David Starbuck said many others have shared memories of digging on the island, which was where British officers camped in the 18th century and was where Major Robert Rogers wrote his rules of ranging.
Now, the island is owned by the village and town, and with the help of the state Office of Parks, Recreation and Historic Preservation, the site and its artifacts are more managed and protected.
But to help tell the island's story, Martin and Starbuck are calling on all the Boy Scouts who dug on the island to come together at 11 a.m. on Monday, Aug. 12, at Rogers Island.
They hope the former Scouts will bring photographs and anything else they may have from their times digging, take a tour of the island and help piece together where they dug and what they found.
It will not only be a reunion of sorts, but an opportunity to record where some gaps exist in the archaeological history of the island.
To learn more, call the Rogers Island Visitor Center at 518-747-3693.