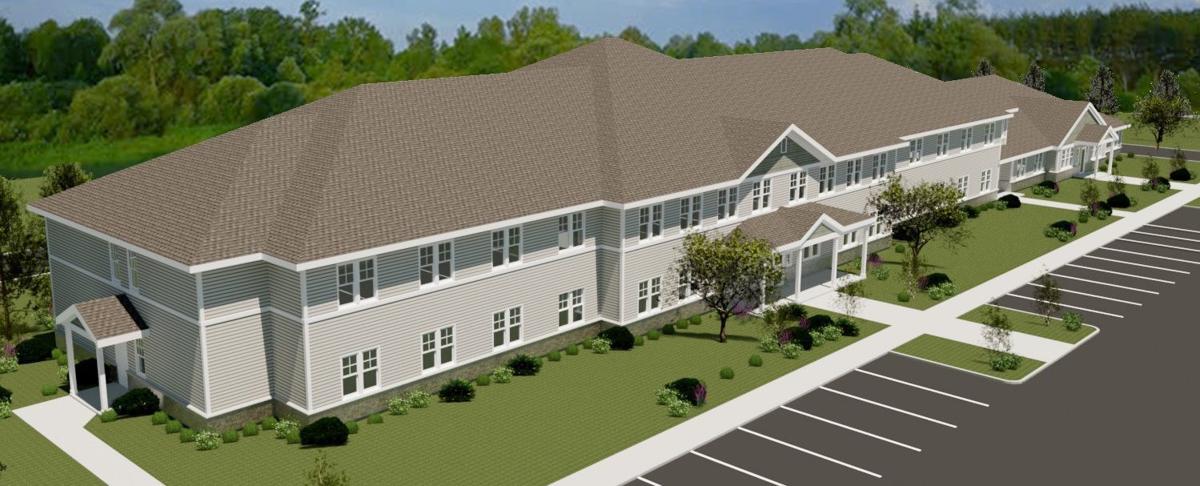 GLENS FALLS — Businesswoman Elizabeth Miller has filed a lawsuit to stop the proposed Cooper Street apartments for the homeless and people living with mental illness.
The lawsuit was filed in state Supreme Court of Warren County on Oct. 2 seeking to reverse the Glens Falls Planning Board's decision last month to approve the Warren-Washington Association for Mental Health's 29-unit complex at 47-50 Cooper St.
The lawsuit claims that the approval violated the meaning, language and intent of the zoning ordinance, according to the cover page. The full packet was not immediately available in the court file on Tuesday.
During the approval process, Miller and other residents expressed concern that the project would diminish the character of the neighborhood and she lamented the loss of the industrially zoned property, which was formerly home to Mullen Iron Works. Miller has expressed interest in purchasing the property to relocate her Miller Mechanical Services, but officials at the mental health agency were not interested in selling.
Miller's attorney, Nathan Hall, said Tuesday he would send over a copy of the lawsuit, but did not wish to make further comment.
"I'll let the document speak for itself," he said.
Hall has requested that the court review the matter at a hearing set for Nov. 25.
Andrea Deepe, executive director of the Warren-Washington Association for Mental Health, said the agency had not yet received a copy of the lawsuit but had just gotten a one-page notification. She said she was not totally surprised because she knew that litigation was a possibility.
"It's disappointing for sure, but we're still going full steam ahead at this point," she said. "It's just very sad that this is now going to cost Glens Falls taxpayers to have to go through this additional process."
John Farrell, director of facilities for the Association for Mental Health, said the project is currently being reviewed by various state agencies because the project is being funded by state grants totaling about $9.2 million. Not much has happened at the site other than mowing, he said.
The plans as laid out have construction starting later this month for what would be an 18- to 24-month process.
The board approved the project last month after about six months of public review. Fourteen of the units are set aside for people leaving with mental illness, six for the chronically homeless, four for homeless youths, four for domestic violence victims and one as a family unit.
This is the second time that Miller has filed a challenge to the project. Hall had appealed to the Zoning Board of Appeals in May to challenge the city's interpretation of the zoning code that multi-family housing is a permitted use in the light industrial zone.
Get local news delivered to your inbox!
Subscribe to our Daily Headlines newsletter.