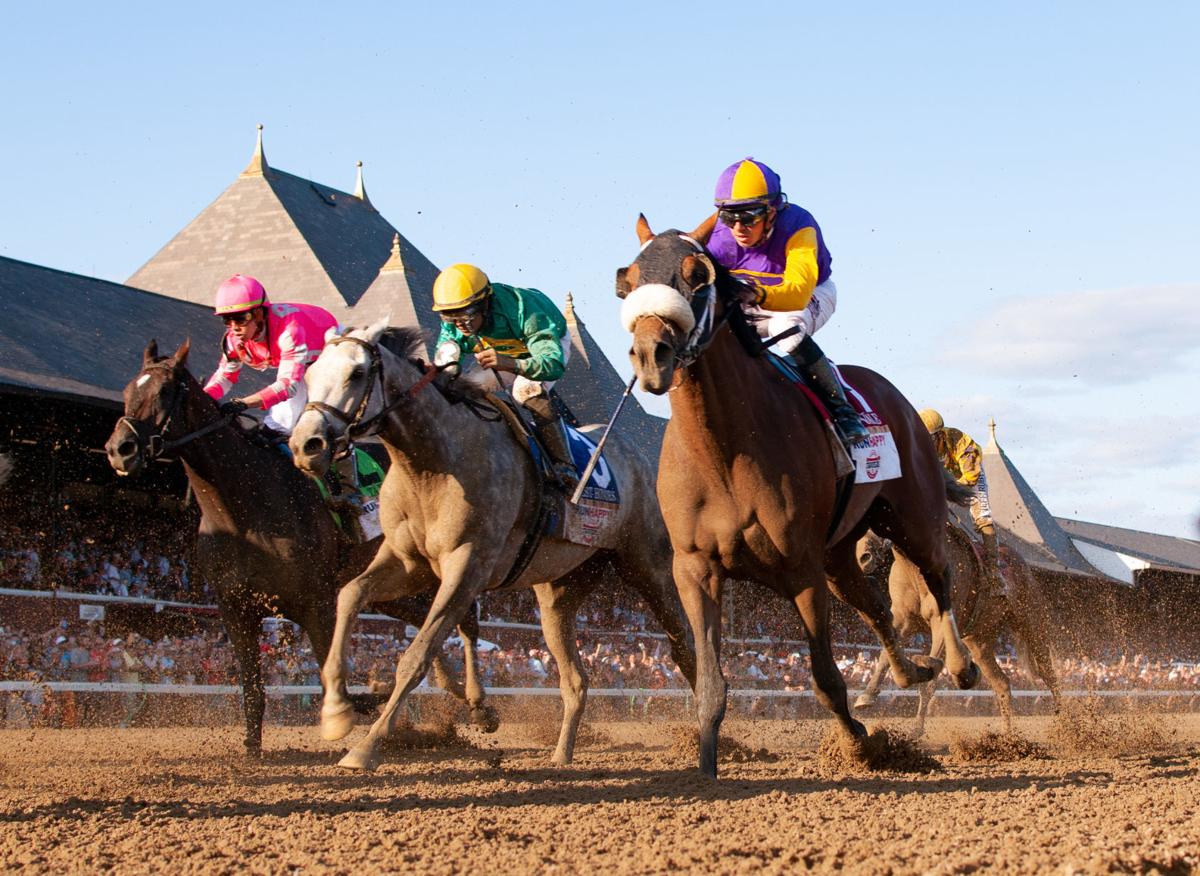 SARATOGA SPRINGS — New York Racing Association will likely keep the five-day racing schedule at Saratoga Race Course for 2020, but some local business owners are expressing a desire for the dark days to be changed.
In past years, only Tuesdays were dark days, but this summer racing officials lengthened the schedule but added Monday as a second dark day with no racing. NYRA spokesman Patrick McKenna said the format change has been successful, but some local merchants have been unhappy, reporting that visitors were more likely to leave on Sunday, rather than staying for the whole weekend, with nothing happening on Monday.
"The response to the Wednesday-Sunday meet has been overwhelmingly positive, as reflected by handle numbers pacing ahead of the prior record set in 2017 and paid attendance that will eclipse the 1 million mark," McKenna said in an email.
Asked whether NYRA would shift the dark days to Tuesday and Wednesday to address the merchants' complaints, McKenna did not respond.
You have free articles remaining.
"We will announce the schedule for the 2020 meet at Saratoga Race Course at the appropriate time, following consultation with the New York State Gaming Commission, horsemen and the Saratoga Springs community," he said in a statement.
The total handle through 36 days of racing is $606,112,642, up 6.3% from the $570,024,547 handle in 2018, according to a news release. Paid attendance this year at this point is 938,281, down from 998,553. The decline was blamed on the heat, which canceled racing on July 20. The shift to having a dark day on Monday as well as Tuesday hurt local hotels, according to Gina Mintzer, executive director of the Lake George Regional Chamber of Commerce.
Mintzer said she heard from local business owners that their weekend business had fallen off as a result of the change.
"Their Sunday nights used to be really busy, and they're not," she said.
Tom Gallo, owner of Dream Maker Racing in Saratoga Springs, said he didn't know whether the schedule would be adjusted next year. NYRA officials are going to analyze the attendance and handle and make a decision in mid-September, he said.
"They're going to crunch the numbers, handle, get a reaction from the town, analyze everything and they will probably make a decision after they have gathered all the information," he said.