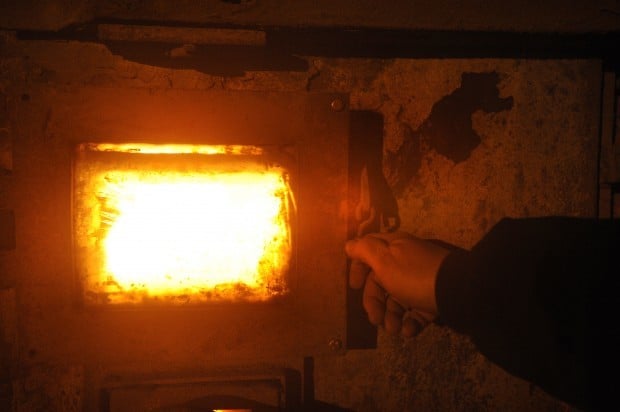 HUDSON FALLS — At the Hudson Falls trash plant, requests for disposal of sensitive materials such as prescription drugs have been on the rise.
Plant Manager Maurice Holcomb said he receives a call a week inquiring about the procedure. Currently, the plant is working on a contract with Albany College of Pharmacy for a twice-yearly
disposal of prescription medications from collection events.
"It's becoming bigger and bigger," he said of prescription-drug burns. "We are getting requests weekly for these things."
Locally, the plant has processed special pharmaceutical burns for Greenwich and Pleasant Valley Nursing Home in Argyle. Including materials from surrounding areas, the burn plant has about one such disposal a month.
"It's a big initiative in all local communities," Holcomb said. "They are going away from the old days where you would take pharmaceuticals and flush them down the drain."
It is no longer considered safe to flush medication because even low levels of pharmaceuticals have detrimental effects on aquatic life and they can reach the water supply, while disposal in landfills is considered less secure.
Holcomb said the advantage of processing the material at the burn plant is that it can be completely destroyed, unlike other disposal methods.
The difference between special and regular burns is that they require documentation to assure complete destruction.
Disposal of such items must be approved by the state departments of Health and Environmental Conservation.
The DEC must sign off on the disposal plan, while disposals of controlled substances require approvals from the Department of Health's Bureau of Narcotics Enforcement, said DEC spokeswoman Lori Severino.
According to Severino, the increase in demand prompted the agencies to institute disposal protocol, which took effect in 2008.
She said burns are considered preferable to other forms of disposal because there is less of an environmental impact.
"Burning pharmaceuticals destroys them and reduces the migration of pharmaceutical compounds," Severino said. "Research has indicated that pharmaceuticals are present in landfill leachate and in surface waters near wastewater treatment plant discharges."
Holcomb said the burns take place just like they do with other trash - in a "safe, environmentally sound manner meeting all guidelines set forth in our operating permits."
Legal drugs aren't the only hard-to-dispose-of substances.
Police agencies recently delivered a large quantity of narcotics to the plant for disposal.
Last month, seven police agencies seized about 1,746 pounds of marijuana in two days from Washington County farmland.
About 30 officers accompanied the illicit drugs to the burn plant, he said.
Holcomb said of the effort. "I've never seen anything like it."
Holcomb reported the increased demand for the facility's services on Tuesday at the Intercounty Solid
Waste Coordinating Committee meeting. Supervisors and the consultant who handles trash plant matters for the counties responded by asking whether the rate for special burns should be increased.
"It's definitely something the counties should entertain," said Steve Lynch, the consultant.
The municipally owned plant charges $85 a ton for special burns, plus a handling fee when substances such as drugs require that a witness observe the entire burning process.
Holcomb said other facilities owned by Wheelebrator - his employer and the company that operates the plant for the counties - charge $150 to $200 a ton.
But he noted that the quantities of prescription drugs rarely exceeds a ton, so an increase in price to $150 would likely result in minimal additional income.