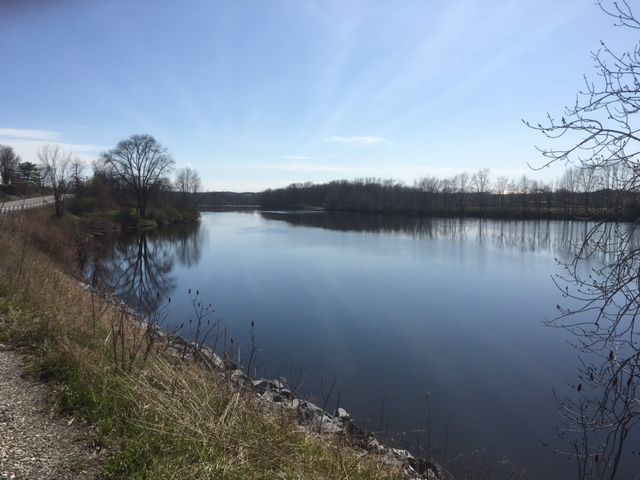 Congresswoman must back NY
Bravos to Congresswoman Elise Stefanik for comparing New York's need for federal aid to its need when Hurricane Sandy hit and its need after the Twin Towers were attacked on 9/11. What New York has undergone in the past couple of months is the equivalent of an extended natural disaster, and just as the federal government rushes to the aid of states hit by hurricanes and floods, it must rise to this occasion and help those states hardest-hit by the coronavirus pandemic. New York is at the top of that list. Stefanik has sometimes expressed views contrary to Trump administration positions, but she has rarely, if ever, been willing to voice outspoken opposition to President Donald Trump. If the Trump administration aligns itself against direct aid to states, however, as Senate Majority Leader Mitch McConnell has done, we must have Stefanik's full-throated advocacy for that aid. New York is reeling now, and we expect her to fight tooth and nail for major federal assistance. That is the minimum any congressional representative, regardless of party, must be willing to do for their home district and home state. We're glad to see her taking the first step, by telling a newspaper in her district she disagrees with McConnell. Now let's see her go on Fox News and make the case in uncompromising terms.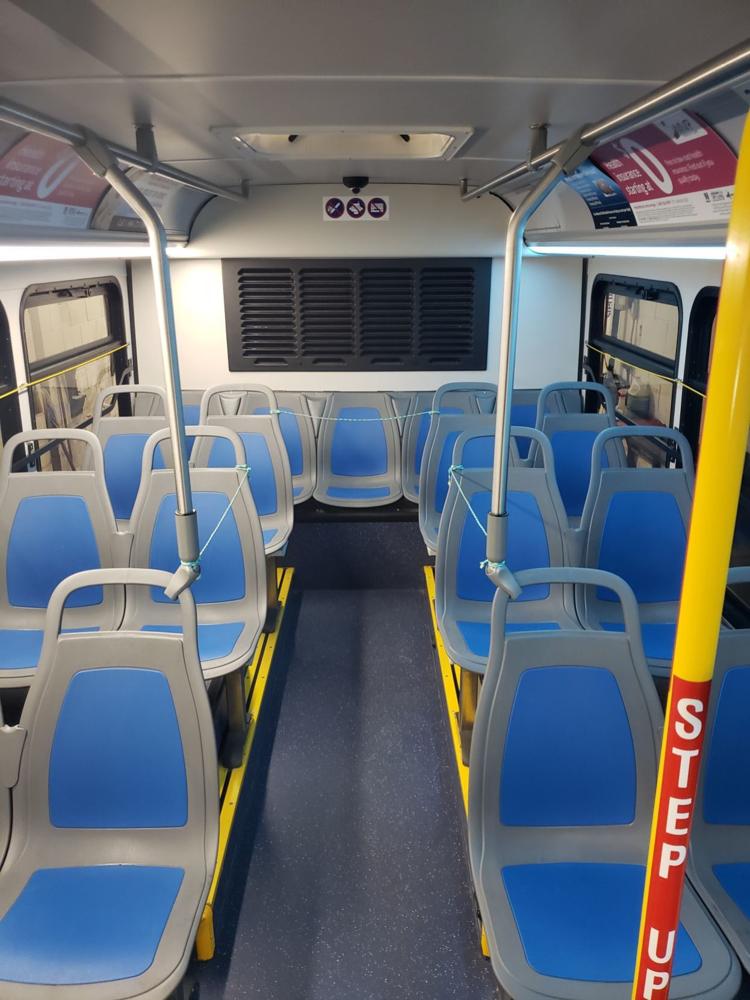 Bus service is necessary, too
Bravos to Greater Glens Falls Transit for resuming bus service, without fares, on a few limited routes to help riders who rely on the buses for essential trips to the grocery store, work and medical appointments. Balancing the resumption or continuation of essential services with steps to prevent transmission of COVID-19 is difficult, and how to handle it is a dilemma that is vexing all aspects of our society. But we cannot shut down absolutely everything indefinitely. We cannot hole up in our homes without going out at all for weeks on end. Most of us will run out of food after a week or two. And many of us still have to go to work at jobs that keep society afloat. When you need food, someone has to be working at the grocery store. Someone has to be delivering all that food, and growing it. Public transportation, too, is essential. Not all workers have their own cars, and not everyone who needs to get places, like a doctor's office, can drive. The transit agency is gearing up gradually and carefully — requiring all passengers to wear face masks, not collecting fares and separating passengers so no one is sitting too close. It's a lot of bother, but that's what is required now, and we have to make the best of it.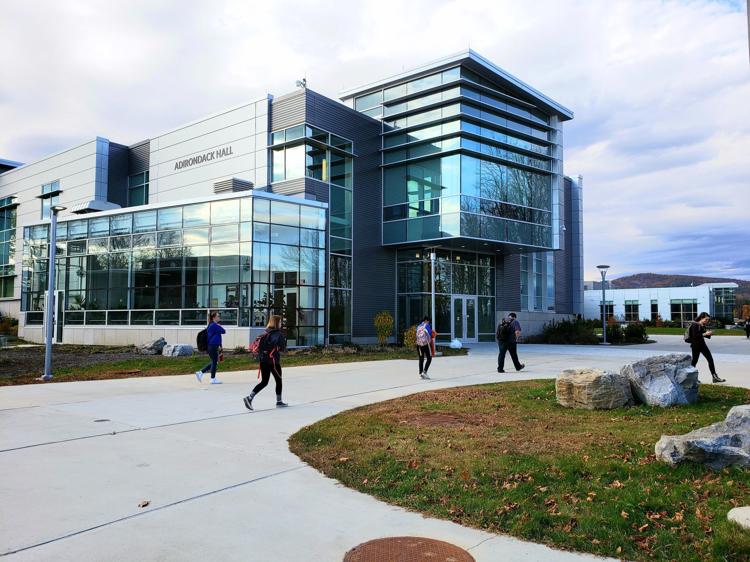 College gets high marks
Bravos to SUNY Adirondack for its stellar report recently from the Middle States Commission, which is responsible for doing periodic, comprehensive reviews of colleges that offer financial aid. The college goes through a rigorous period of self-study, preparing a report that measures its programs against national standards. The commission then evaluates the report, checking on its accuracy and determining whether the college measures up. The commission can offer formal recommendations or impose requirements, and some of one or the other is almost always done. But the commission this year offered only "collegial suggestions" to SUNY Adirondack, finding no area where the college needed any sort of formal followup, which means "we are not only meeting standards but exceeding them in many cases," said President Kris Duffy. That is impressive, and it is just one more sign of how vigorous and engaged with its students and the community the college has been in recent years.
Water is precious and must be protected
Bravos to the Supreme Court for ruling in an important recent environmental case that sewage treatment plants and other industries cannot avoid environmental requirements under the Clean Water Act by sending polluted water on a roundabout route into the nation's waterways. Water knows no boundaries, and it eventually finds its way to our nation's rivers and streams, lakes and coastlines. It's common sense that discharging polluted water underground is no better than discharging it in the ocean, which, thankfully, is what the court decided. One of the less-publicized but worst legacies of the Trump administration will be the way it has rolled back decades of progress in protecting the environment by gutting laws protecting our air and water. These changes affect everyone. The administration has opened the way, for example, for acid rain to again plague the Adirondacks. And we have issues here with the pollution of the Hudson River and other waterways by industries and poorly performing sewage treatment plants. The courts are Earth's last resort, and we hope they continue to interpret the country's environmental laws as they were intended.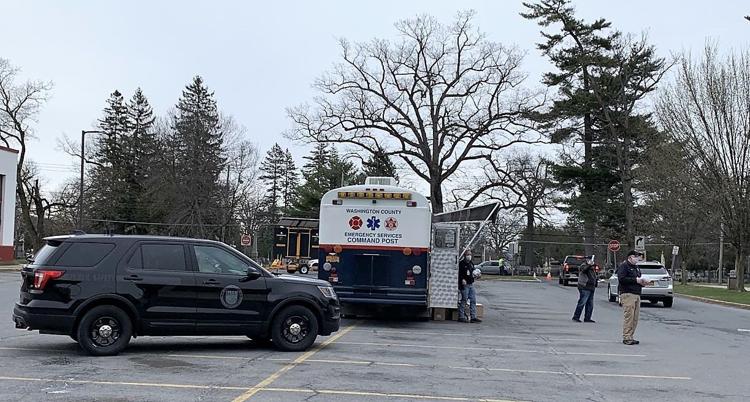 Mask-making is helpful
Bravos to the four Queensbury quilters who have spent many hours in their own basements, using their quilting material to sew masks. Many people throughout the area with at least rudimentary sewing skills have been using their needles and thread to make masks that may not meet medical requirements but are sufficient for everyone who has to wear one to the grocery store or the gas station — and that means everyone. If you find yourself spending unexpected hours at home, it's great to find a useful pursuit like mask-making.
We need more health care workers
Bravos again to the front-line health care workers who are the heroes of our current crisis. They are risking their lives at work to an extent that almost no one would have predicted a few months ago. As Congress works on various bills to keep the economy afloat, it should work on one that is the equivalent of the GI Bill for health care workers. This pandemic has shown us just how critical these workers are — how much we need those who are on the job now and how important it is that we attract new workers to the field. Congress should come up with a bill that, in a significant way, either helps health care workers get more training or helps people considering the field pay for the education they need. We can't live without our health care workers.
Local editorials represent the opinion of the Post-Star editorial board, which consists of Editor Ken Tingley, Projects Editor Will Doolittle and Publisher/Controller/Operations Director Brian Corcoran.
Get local news delivered to your inbox!
Subscribe to our Daily Headlines newsletter.