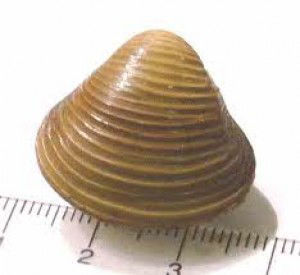 A new pilot program this fall will experiment with closing gates at two Lake George boat launches, according to the state Department of Environmental Conservation.
Mossy Point in Ticonderoga and Rogers Rock in Hague will be gated off overnight, starting Sept. 6 through the end of October.
Call boxes that contact DEC's emergency dispatch, paid for by the Fund for Lake George, will be nearby for boaters who do not get off the water before the gate is closed.
Bob Stegemann, regional director for the DEC, said the gates are being closed to protect Lake George from invasive species. Boat launch stewards continue to be available during the day to inspect boats, trailers and equipment, but they do not operate at the launches 24/7.
"DEC and the Lake George Park Commission are seeking to balance protecting the lake from aquatic invasive species and providing public access for boating," Stegemann said, in a news release. "The information we gather during the pilot program will inform a more permanent program for next year's boating season and support the state's ongoing efforts to protect Lake George from invasive pests."
Eric Siy, executive director of the Fund for Lake George, said closing the gates will help close "a critical gap in the boat inspection program."
Lake George currently has six invasive aquatic species, including zebra mussels, Asian clams, Chinese mystery snails, Eurasian watermilfoil, curly-leaf pondweed and spiny water fleas. To keep more invasive species out, the Lake George Park Commission runs mandatory boat inspection stations with decontamination capabilities.
The following times are when the Mossy Point and Rogers Rock boat launch stations will be open:
5 a.m. to 8 p.m. from Sept. 6 to Sept. 20
6 a.m. to 7 p.m. from Sept. 21 to Oct. 11
7 a.m. to 6 p.m. from Oct. 12 to Oct. 31
DEC said the schedule is subject to change. For more information, go to lgpc.ny.gov.
Adirondack Park report card preview
For the past 38 years, the Adirondack Council, an environmental organization, has released an annual State of the Park report, which evaluates how the state did in funding community and conservation priorities.
While the 2019 report will be released after Labor Day, a preview shows some of the council's opinions on the state's work.
For one, the council believes the state did a good job funding community projects, highlighting $180 million for the Olympic Regional Development Authority and $84.8 million for 70 development projects throughout the Adirondack Park.
The Adirondack Council felt the state was short on funding conservation initiatives, however. There was "not an increase in funding dedicated for clean air, preservation of wildlife and wildlands, parks and state agency operating budgets," and "there was no increase in funding or staffing for the traditional work of forest rangers."
The full report will give a positive or negative rating to 106 government actions and highlight priorities for 2020.
"The report's 28 illustrated pages will celebrate 2019 successes, the dedication of state employees and a successful tourism campaign that has led to rampant overuse of trails in the High Peaks Wilderness and other popular locations," said John Sheehan, director of communications for the group, in a news release. "This has created both problems and opportunities."
Zero Waste talks scheduled
The Clean Air Action Network is hosting two talks about transitioning communities to zero waste.
Neil Seldman, director of the Waste to Wealth Initiative for the Institute for Local Self-Reliance in Washington D.C., will be the main speaker. He will hold two talks, one focused on how Warren and Washington counties may transition from trash incineration to zero waste, followed by a workshop on creating a zero waste plan.
The first talk will be held at 7 p.m. on Thursday, Sept. 12 in the Scoville Auditorium of SUNY Adirondack, 60 Bay Road, Queensbury. It is free and open to the public.
GLENS FALLS — Children living in the same zip code of a fuel-powered plant and a superfund site are more likely to be hospitalized for things …
Seldman will review recycling in the United States, discuss waste-to-energy and single-stream recycling and talk about China's impact on the recycling market. He will also discuss how local municipalities can reduce their waste.
The workshop will be held from 9 a.m. to 12:30 p.m. on Friday, Sept. 13 at the Unitarian Universalist Congregation of Glens Falls, 21 Weeks Road, Queensbury.
Light refreshments will be provided. Attendees should register at gfnycaan@gmail.com or call 518-692-8242. Donations will be accepted.
Tire recycling
Saratoga County residents may recycle their tires through a program with the county's Soil and Water Conservation District.
The district will accept a maximum of 10 tires per vehicle from 4 to 6 p.m. on Tuesday, Oct. 29 behind the Malta Town Court, 2538 Route 9, Malta. There is a collection fee: $3 for each tire without a rim, and $5 for each tire with a rim. The money will be donated to Saratoga County 4H.
Registration is required by Friday, Oct. 25, and a photo ID will be required at drop-off. For more information go to saratogacountyny.gov, call 518-885-6900 or go to the district's office, 50 West High St., Ballston Spa, NY, 12020.
Get local news delivered to your inbox!
Subscribe to our Daily Headlines newsletter.