BLOG 'Great moments . . . are born from great opportunity.'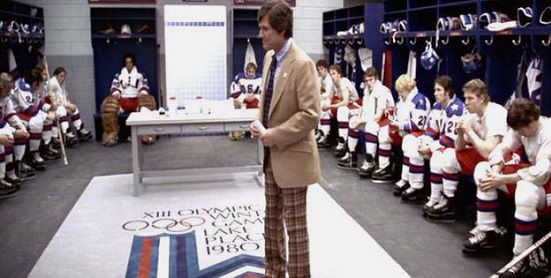 I am not exactly your typical film festival guy.
You are more likely to find me at Fenway Park or DragonCon than at Sundance or Cannes.
But I cannot begin to tell you how excited I am about this year's Adirondack Film Festival, and I suppose that alone tells you what a great job Chad Rabinovitz and his directors – Jessica Levandoski, Jessica Reed and Bridget Dunigan — have done.
I was pulled in last year with "Hoosiers," and I thought that was great, but I was equally impressed with the festival as a whole, and I wondered if they could do it again.
Even with the first event three days away, I think they already have done it again.
When I read the first preview of the festival written by colleague Kathleen Phalen-Tomaselli, I started to get excited, and as I read more and more, I circled three days worth of movies.
Here are some of the reasons I am excited for the coming weekend.
Let's start with reaching out to the rest of the folks in the community who may not be "film festival-types.
"Miracle" in a hockey arena? For free? How utterly cool. Yes, I have the "This is your time" speech committee to memory. ("Great moments . . . are made from great opportunity.") Yes, I remember where I was when it happened. Yes, I know the win over the Soviets was in a semifinal, and yes, I still cry at "Do you believe in miracles." This is going to be fabulous. I had hoped they would follow with another sports movie, and they did.
Now, last year's Friday night feature was "Hoosiers" with director David Anspaugh. I wondered how they would follow that. Enter "The Princess Bride," which is one of the five most quotable movies in the history of movies. It's also a great cult movie, another movie I can quote chunks of, and we're going to get to meet Prince Humperdinck (Chris Sarandon)
But that's not enough. They've got two showings of another major Hollywood movie, "The Hero," which is really kind of meta in that it is a movie about a fictional actor. I am a huge Sam Elliot fan, especially of his portrayal of Gen. John Buford in "Gettysburg" and of Sgt. Major Basil Plumley in "We Were Soldiers Once and Young."
Then there is the whole idea of showing the movie "Kedi" about cats running free in Istanbul and pegging it to a cat adoption event. I am also intrigued by the number of Adirondack-related films.
I know that "Loving Vincent," "Lost in Paris and "Dave Made a Maze" are going to pull other types of filmgoers in.
I am already really impressed, and we haven't even beaten the Russians yet.
You can read Bill Toscano's blog at poststar.com/blogs or his updates on Twitter, @billtoscano_ps.