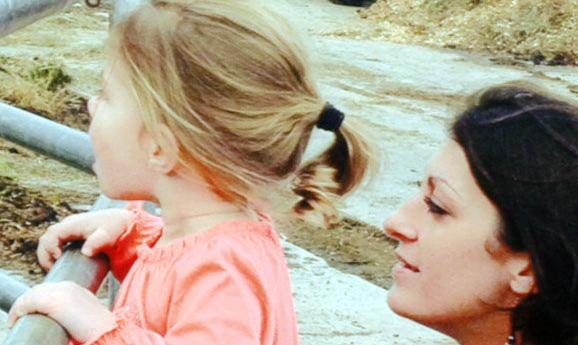 Loved ones of a Glens Falls woman who was murdered along with her young daughter thought they didn't have to worry about the couple's killer being released for at least 44 years.
But a bill that was introduced in the state Legislature earlier this year has upset them and many other crime victims and their families, because it would make some imprisoned felons eligible for parole at age 55, provided they have served at least 15 years of their sentence.
Family members of Crystal Riley and Lilly Frasier are among those who are speaking out against the legislation, as it would potentially allow Bryan Redden, who killed Riley and Frasier, to be released after serving 33 of the minimum 44 years to which he was sentenced.
Crystal, 33, and Lilly, 4, were killed in their Glens Falls home by Redden on Aug. 11, 2017. He pleaded guilty to first-degree murder, second-degree murder and lesser counts, and was sentenced to 44 years to life.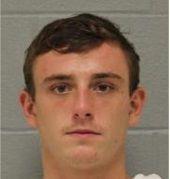 Keith Monroe, Crystal's stepfather, said Crystal's family was irate when they learned a man who killed a young mother and child could potentially have his sentence shortened. He said it would be "crazy" to let someone who committed the crimes Redden did to be released simply because of reaching a certain age.
He said he spoke with the state Senate sponsor of the bill, Brad Hoylman, D-New York City, to express his concerns, but the conversation ended with Monroe believing the bill had a shot to pass.
Monroe said local residents who oppose the proposal should contact their state Assembly or Senate representatives to let them know.
State Assemblyman Dan Stec, R-Queensbury, said he plans to oppose the legislation, calling it "insensitive" to crime victims and a potential public safety risk.
"It reopens old wounds with crime victims," he said. "Victims have every right to be furious."
He said arbitrarily setting the age that a person could be paroled at 55 makes little sense, as people in their 50s are as capable of violence as younger people.
The bill is another example of a trend in New York state, where bail reform and other measures coddle criminals, Stec said.
"It's a theme in New York, part of an agenda," Stec said. "It sends the wrong message."
Proponents believe it can help the elderly who have changed their lives after decades at prison.
"This bill will impact older New Yorkers who have already languished in prison for upwards of four decades and have made extraordinary strides towards transformation. It does not guarantee release but instead provides some glimmer of hope to elders in prison and their families," said Jose Saldana, director of the Release Aging People in Prison Campaign
The bill, which was also introduced last year, is pending in both the Senate (S2144) and Assembly (A9040). It was sent to the Senate's Crime Victims, Crime and Corrections Committee on Tuesday, and the Assembly Correction Committtee on Jan. 10.
Meanwhile, the Monroes have also been pushing for a law named after their granddaughter known as Lilly's Law, which would make life in prison mandatory for first-degree murder. That bill has been introduced each of the past two years but has not made it to law.
Don Lehman covers police and court matters, Warren County government and the outdoors. He can be reached at 518-742-3224 or dlehman@poststar.com
Get local news delivered to your inbox!
Subscribe to our Daily Headlines newsletter.