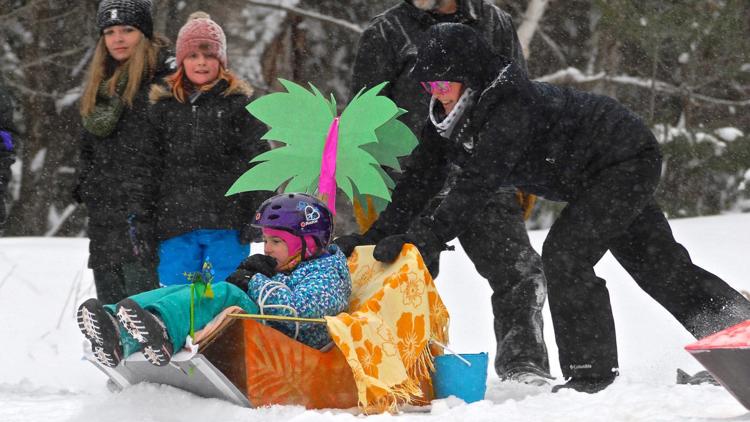 Long Lake Winter Carnival Weekend
LONG LAKE — The Long Lake Winter Carnival will be held at noon Saturday at Mount Sabattis Recreation Center, 6 Pavilion Way. Events begin with a bonfire, snowmobile parade and coronation of the king and queen.
Free activities are slated throughout the day.
The cardboard sled races start at 1 p.m. with prizes awarded for speed and best decoration. Sleds can be made with cardboard, paint, wax and tape. Racing categories are for individuals and teams. The ice skating rink and sledding hill will be open throughout the day.
Other events include a wackiest hat contest, townwide photo, kids' balloon chase, goalie's day off, men's feats of strength, the ladies' frying pan toss and fireworks at 6:30 p.m. All events are free.
Award-winning ice sculptor Stan Kolonko will be on site all day carving ice sculptures. Businesses or organizations interested in sponsoring an ice carving or race prizes are asked to contact the Long Lake Parks and Recreation Office at 518-624-3077.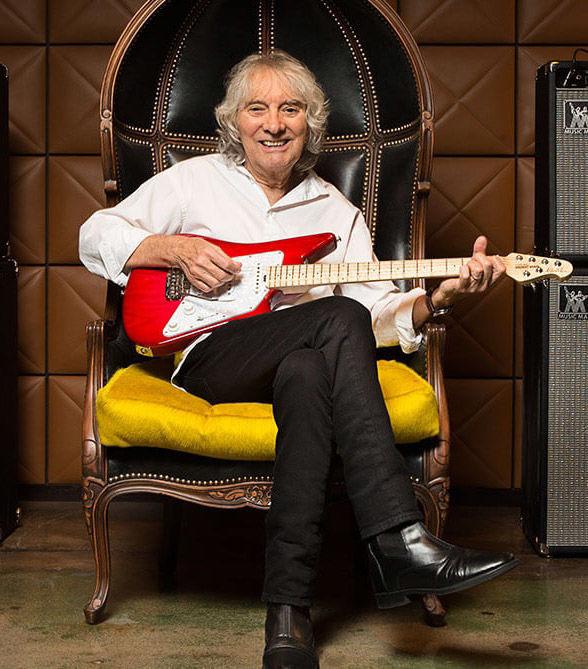 Albert Lee at The Strand Theatre
HUDSON FALLS — Guitar great Albert Lee will perform at The Strand Theatre at 8 p.m. Tuesday at 210 Main St. Lee first came to prominence during a 1964-68 stint in British blues and rhythm and blues stalwarts Chris Farlowe's Thunderbirds. His reputation grew and session work blossomed, including appearances on "The London Bo Diddley Sessions" for Chess and Jerry Lee Lewis' "The London Sessions."
An invitation around the Christmas season in 1978 led to a five-year adventure for Lee in Eric Clapton's band. When the Everly Brothers reunited on Sept. 23, 1983, at London's Royal Albert Hall, Albert was on hand as guitarist and musical director. He continued in that role for more than 20 years until the Everly Brothers retired.
Martin Luther King Jr. Community Birthday Celebration
GLENS FALLS — The annual Martin Luther King Jr. Community Birthday Celebration will be at 3 p.m. Sunday at Glens Falls City Hall, 42 Ridge St. The snow date is Monday.
This year's theme is "Expressing the Dream through the Arts." NAACP officials and local dignitaries will deliver remarks at Glens Falls City Hall at 3:15 p.m. to open the commemorative march and celebration.
Marchers will proceed to Christ Church United Methodist at 54 Bay St. for an ecumenical service to celebrate the legacy of Dr. King. The sanctuary will be open for meditation at 3:30 p.m. for those who are unable to march.
The celebration service will begin at 4 p.m. followed by a 5:30 p.m. fellowship in the church hall.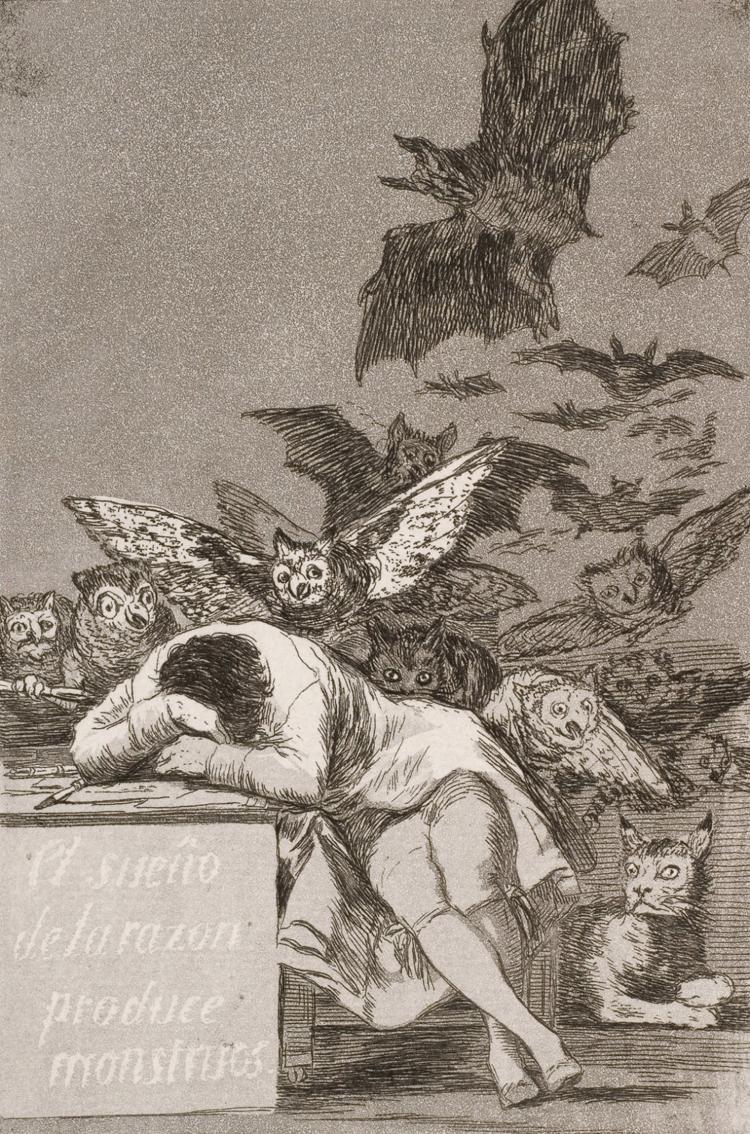 Member opening at The Hyde Collection
GLENS FALLS — Celebrate The Hyde Collection's two winter exhibitions, "Francisco Goya: The Caprichos Etchings and Aquatints" and "Dox Thrash, Black Life and the Carborundum Mezzotint," with a member opening event at 2 p.m. Saturday at 161 Warren St.
Enjoy a gallery talk with Jonathan Canning, The Hyde's director of curatorial affairs and programming, then light refreshments in the Art Studio. Mingle and discuss the exhibitions with fellow community members.
The event is free for museum members; non-members pay admission plus a $5 activity fee to attend the member opening. If that visitor decides to register for membership, both fees will be credited toward the cost. RSVP by contacting Chelsea at 518-792-1761, ext. 349, or csears@hydecollection.org.
You have free articles remaining.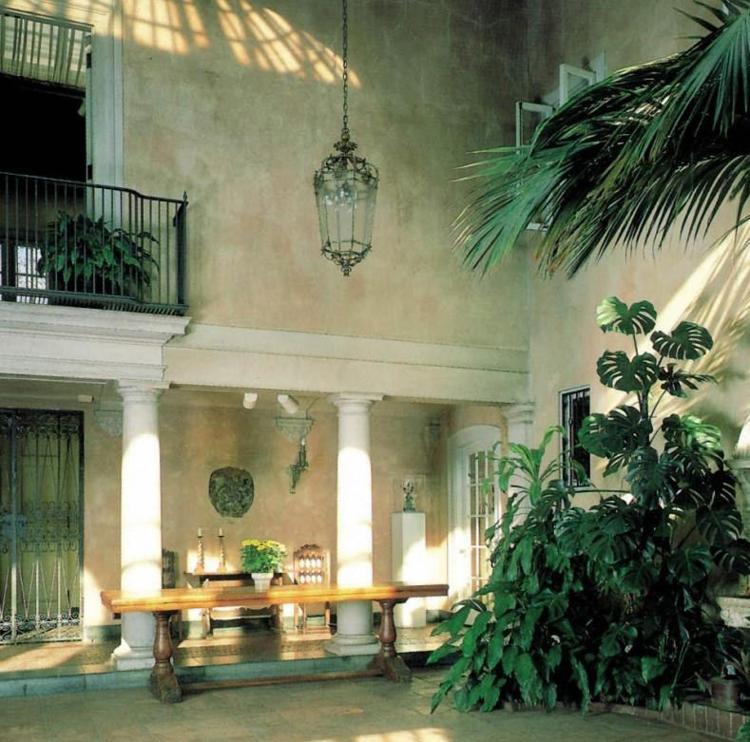 Special performance at The Hyde Collection
GLENS FALLS — Presenting masterpieces from the treasury of Isadora Duncan, The Hyde Collection will host a special performance of dance in the historic Hyde House from 3 to 4:30 p.m. Sunday at 161 Warren St.
Jeanne Bresciani and the Isadora Duncan International Institute Dancers with Professor Mary DiSanto-Rose and the Skidmore Duncan Dancers will offer solo, duet and small-group performances on a self-guided tour through Hyde House. Free for Hyde members and Skidmore faculty and students; free with museum admission for non-members. RSVP by contacting Sue at 518-792-1761, ext. 350, or frontofhouse@hydecollection.org.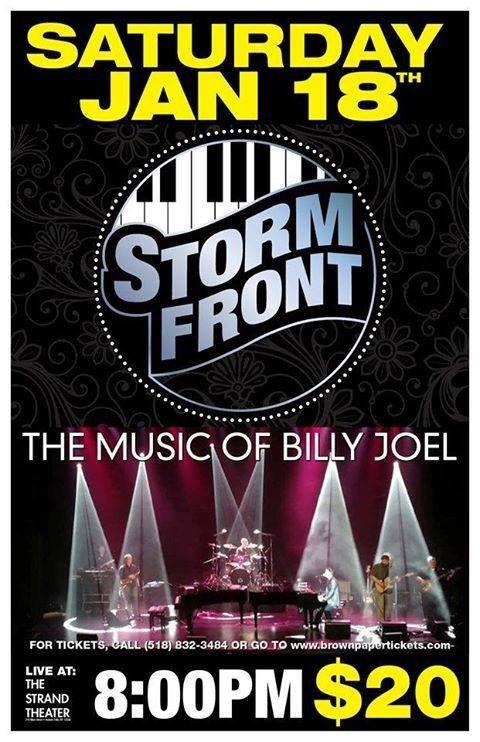 Billy Joel tribute with Storm Front
HUDSON FALLS — Billy Joel Tribute band Storm Front will perform at The Strand Theatre at 8 p.m. Saturday at 210 Main St. Fronted by singer/pianist Mike O'Brien, Storm Front plays hits from Joel's musical catalogue with acute accuracy, including classic hits like "Just the Way You Are," "My Life," "New York State of Mind," and "Piano Man."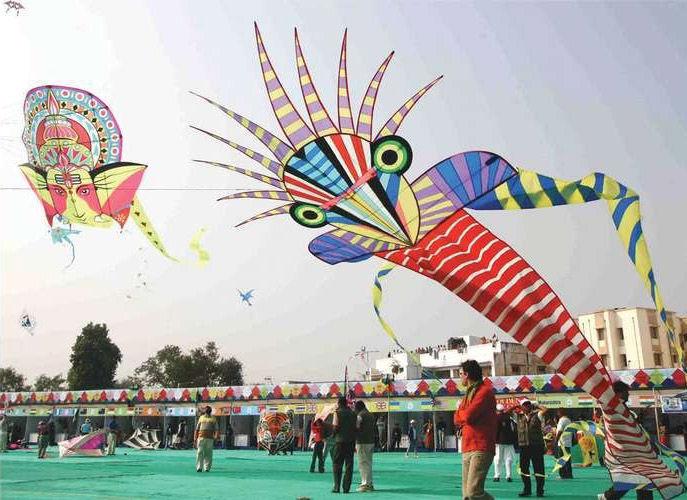 Uttarayan kite festival
GLENS FALLS — The World Awareness Children's Museum will celebrate Uttarayan, an international Indian kite festival, from 1 to 2 p.m. Saturday at 89 Warren St. Guest instructor Neha Gowala will tell guests a story about the festival, make kites together and share traditional Indian treats.
The program is free with admission, though donations are accepted. Admission is $5; free for children under 3.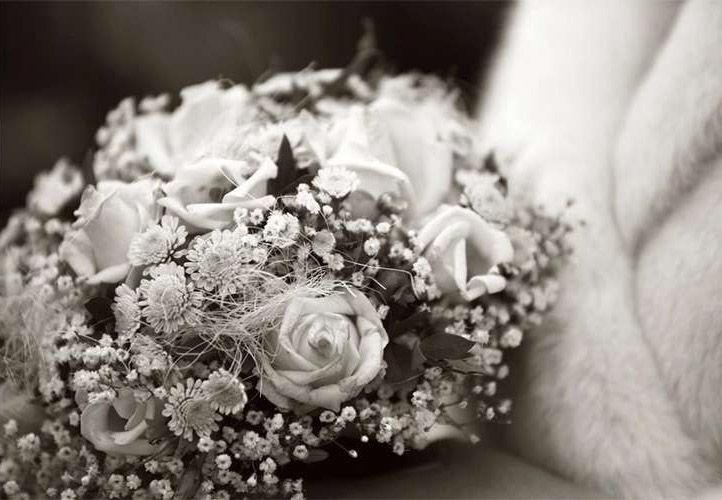 AAWA Winter Wedding Show
LAKE GEORGE — The Adirondack-Albany Wedding Association's Winter Wedding Show will take place from 2 to 4 p.m. Saturday at Dunham's Bay Resort, 2999 State Route 9L. Enjoy a day filled with information and prizes from some of the area's top wedding pros. Admission is free.
There will be an early show admission and luncheon from 11 a.m. to 1 p.m. for $22 per person paid to the resort. Spaces are limited. Contact Dunham's Bay Resort directly at 518-656-9242 to reserve a spot.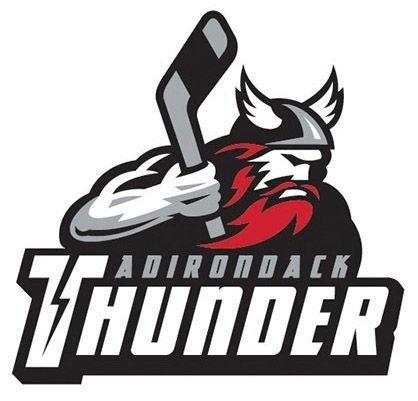 Adirondack Thunder vs. Worcester Railers
GLENS FALLS — The Adirondack Thunder hockey team will take on the Worcester Railers at 7 p.m. Saturday at the Cool Insuring Arena, 1 Civic Center Plaza. Tickets cost $14-$20. To purchase tickets or for more information, go to coolinsuringarena.com.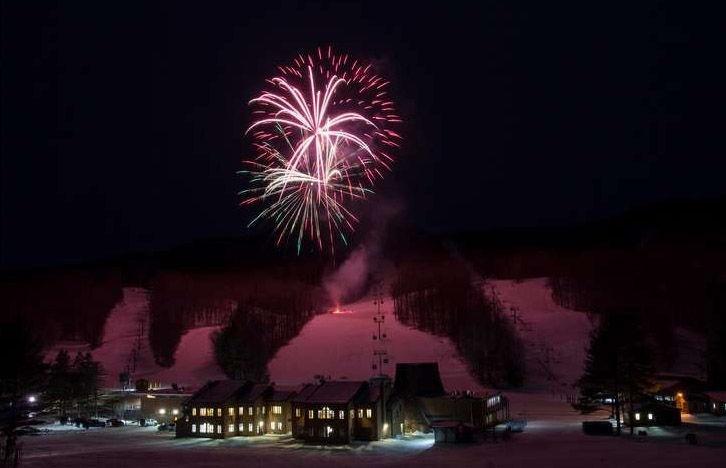 Gore Mountain torchlight parade and fireworks display
NORTH CREEK — Gore Mountain will host a torchlight parade and fireworks display at dusk Sunday at 793 Peaceful Valley Road. Watch the event on the sundeck as the torch run illuminates the base area. Snacks and drinks will be available, and there will be live music from The Blonde Roots at the Tannery Pub & Restaurant. Admission is free. For additional information, call 518-251-2411.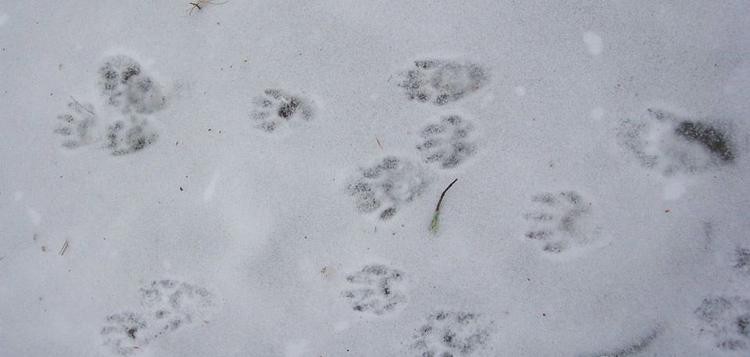 Animal tracking at the Pember Nature Preserve
GRANVILLE — Join Beth Moser-Duquette for a trail hike in search of animal tracks from 11:30 a.m. to 1 p.m. Sunday at the Pember Nature Preserve, 6937 Route 22. Meet at the Porter Schoolhouse for this free program open to all ages. Dress accordingly and bring water. The schoolhouse has facilities but no running water. If it's snowing and the roads are bad, the program will be canceled. For more information, call 518-642-1515.
Best Bets are compiled by Gretta Hochsprung. If you'd like to let her know about an upcoming event, email ghochsprung@poststar.com or call 518-742-3206.