Editor's note: The Battenkill Chorale concert on Sunday has been canceled. Saturday's concert will proceed as normal. For ticket refunds or to donate your ticket email battenkilltickets@gmail.com by Jan. 25. To exchange your Sunday ticket for a Saturday ticket email by 10 a.m. Saturday.
CAMBRIDGE — Eight years ago, a mélange of resonant voices filled the solitary confinement cells of Terezin as the vocalists were guided through the former Nazi concentration camp by Terezin survivors Edgar and Hana Krasa.
"Words fail to capture the emotions of that day. We sang Janowski's Avinu Malkeynu in the Dresden barracks where Edgar had been housed," said Janet McGhee, founder and artistic director of the Battenkill Chorale, based in Cambridge. "We crawled into the dank basement where the Verdi Requiem had been rehearsed. There, surrounded by cobwebs and ghosts, we sang Mendelssohn's He Watching Over Israel, which had been rehearsed there in 1944."
The chorale, led by McGhee, walked in places inaccessible for decades on this journey overseas as part of their European Tour Chorus that year. As she said, they stepped into the "three-dimensional reality of Terezin."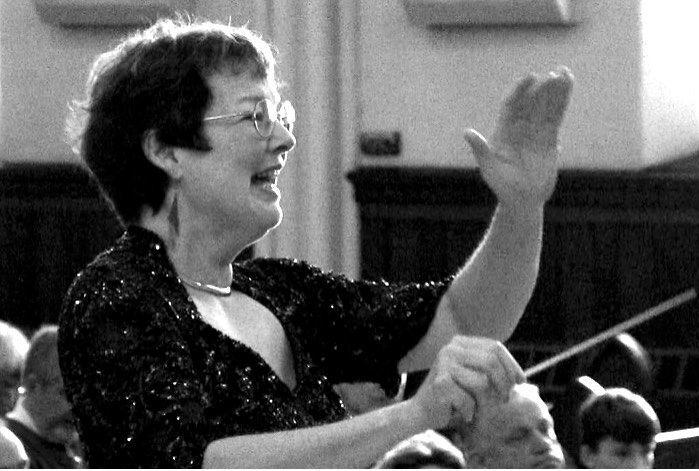 "We saw hundreds of pieces of art done by Terezin children and adults, which told the terrible truth of life in the Jewish ghetto," McGhee said. "In the cemetery we sang Bashana Haba'ah, and Al Bashevkin ... We sang, we cried, we honored, we remembered."
And this weekend, Jan. 19 at 3 p.m. at the Arthur Zankel Music Center at Skidmore College in Saratoga Springs, the Battenkill Chorale will again honor the lives of the children of the Holocaust in McGhee's final concert with the chorale.
"It's all about hearing the voices of the children," said McGhee, who will be stepping off the podium after 24 years following Sunday's performance.
"The Children of the Holocaust Immigrants of Hope Concert" is a powerful and fitting denouement to McGhee's retirement from more than two decades of devotion to the chorale.
The hauntingly emotional pieces McGhee selected: "Annelies," by James Whitbourn, is composed from writings in the "Diary of Anne Frank"; "The Golden Door," by Ronal Perera, is based on Ellis Island immigrant interviews; and "I Never Saw Another Butterfly," by Charles Davidson, comes from writings by the children of Terezin Concentration Camp and will be performed by the Glens Falls Symphony Children's Chorus, directed by Meredith Reed.
"This is history. Real interviews with real people. These are their thoughts, their emotions about what was happening. It is history from different viewpoints," McGhee said. "Perhaps there are lessons to be learned, lessons not to be forgotten. We are using music as a vehicle to cross over borders, to extend a hand to all."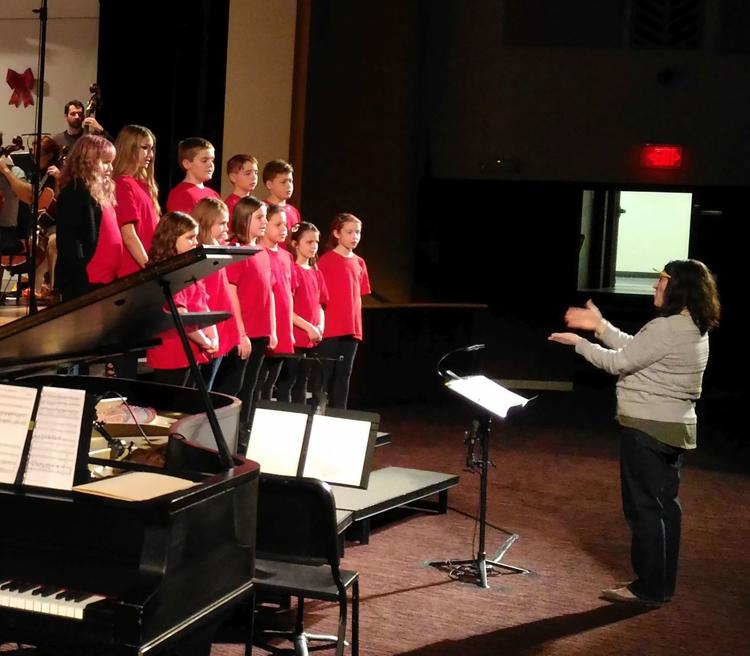 In the early 1940s, more than 150,000 were sent to Terezin, including 15,000 children; fewer than 150 children survived.
Interestingly, recent research by the Anne Frank House in Amsterdam and the Holocaust Memorial Museum in Washington recounts how Anne Frank's father exhausted all resources in trying to get his family into the United States. But extreme immigration cutbacks and an anti-refugee sentiment prevented their escape from the Nazis, and they were unable to seek asylum in the U.S.
"It is appropriate to what is going on in the world. Every piece has meaning, like what's going on at the border," said Julie Turner, a soprano, who has been singing with the chorale for 14 years. "It's based on Anne Frank's diary. It's incredibly emotional; it's hard for some to sing it through."
Turner said they started rehearsing for this weekend's concert in September, and she details how McGhee has them work on pieces a few measures at a time.
"She's very disciplined during rehearsals, and she really keeps us on our toes," she said. "While preparing for a concert, it is an amazing journey. We just love her so much."
When McGhee founded the chorale 24 years ago, she wanted it to be open to all, and she has never held auditions. Everyone is welcome, she said.
"It's a diverse group of people with a common love of singing," McGhee said, adding that members come from several states for nearly year-round weekly rehearsals at Hubbard Hall in Cambridge. "I continue to be humbled by the distances people drive. They come from Troy, Vermont, Western Massachusetts, Albany."
When McGhee decided to start the chorale, she had just moved to the area from Boston. "I thought maybe I'd get 20 or so," she said. "Forty-five people showed up to the first rehearsal, and it just took off."
Today, there are any where from 70 to 90 vocalists in the chorale, depending on the time of year.
McGhee said she has been planning her retirement from the chorale for several years, and now is a good time.
"I love what I do; for 24 years it has been my life, my whole focus," she said. "It is time in my life to make some space for other things. It's time for a shift, a new vision, a new frontier."
Tickets are $20 and can be purchased at Skidmore College's Zankel Music Center box office the day of the concert, beginning at 2 p.m.