HUDSON FALLS — Part of Dave Mink and Chris Smith's jobs is to pretend to be 11-year-old girls.
Mink was doing just that Friday during an assembly on cyber safety at Hudson Falls High School.
A detective with the Colonie Police Department and the FBI Child Exploitation Task Force, Mink was messaging on his phone as his 11-year-old persona to a man he planned to meet and arrest on Saturday for various child exploitation charges.
"He's very needy," Mink said, scrolling through the messages and selectively reading some aloud to students. "In two hours we were already girlfriend and boyfriend, which is pretty romantic."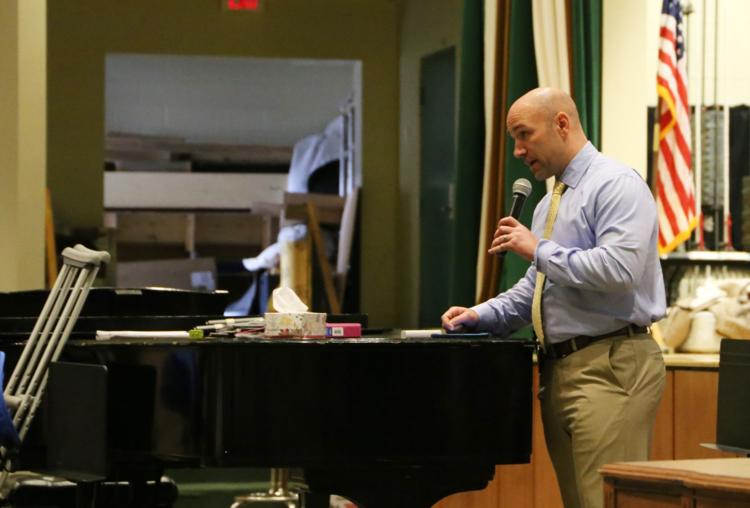 But a darker side to the messages would emerge, where the man would ask, "Can I see what you're wearing rn." "Rn" is an abbreviation for "right now."
"It's a little bit scary, right?" Mink said.
That's also part of Mink and Smith's jobs. They want to scare children, young adults, educators and parents, at least enough to make sure they take safety precautions when using social media and online applications.
"You're not invincible," Smith said. "Bad guys are real."
Smith and Mink have found the average "bad guy" is an adult male, about 38 years old. They're also, from outward appearances, mostly ordinary people with everyday jobs. Nearly half are married.
"No one is immune to this, and we're not exactly sure why they're doing it," Smith added about the "bad guys."
They're particularly interested in children, usually ages 7 to 15 years old. About 16 percent of victims are boys and 84 percent are girls.
The online predators might start talking to a child on a relatively popular application like Instagram, but may move to other communication outlets that are harder to track. The investigators warned students to stay away from various messaging applications including Kik Messenger, Omegle, Whisper and Skout.
Some of these applications have geolocation capabilities, so users can know where someone on the other end of the message is. Smith and Mink have sent out messages on this app claiming to be a young girl home alone, and have received 50 messages back in a 10-mile radius from men ranging from 18 to 50 years old.
If a child already becomes involved with messaging someone online, Smith and Mink said it's not too late to do something about it.
They recommended taking screenshots of user names and messages. If called in to assist, police can take over a person's social media account and assume the child or young adult's identity.
Through the back and forth, police can then aggregate enough data and information needed to build a case against the alleged perpetrator before arranging an arrest.
Mink and Smith have done this, assisting in cases across the nation and even nearby in Rutland, Vermont.
Gary Pellistri, of Rutland, began messaging a 12-year-old girl on live.me, another online streaming application, in 2017. The girl's parents contacted police and Mink assumed her identity online. They switched to texting.
"(It was) absolutely, absolutely horrendous what he wants to do," Mink recalled from the messages.
He said Pellistri, who was in his 30s, wanted to marry the girl and have children, among other things.
Detectives ran into a problem, however. Pellistri already knew what the girl looked like, so they could not use their undercover methods of doctored photos to keep him interested. So, Mink introduced Pellistri to his other 12-year-old friend, "Kayla."
Smith waved and smiled. The auditorium filled with laughter.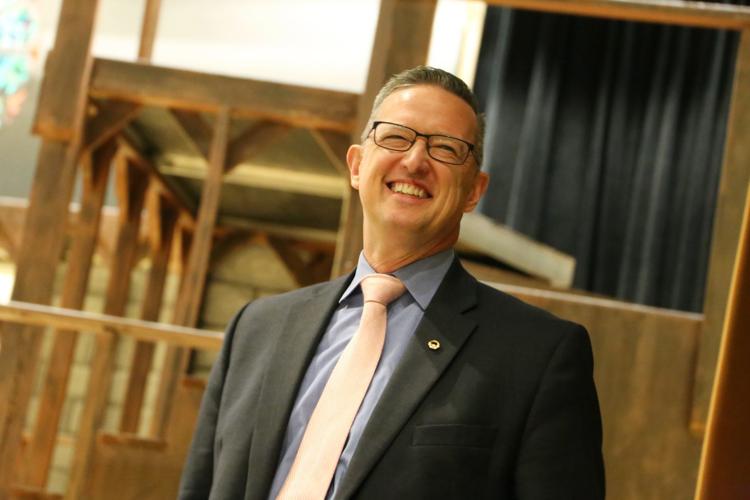 Smith was able to use other undercover methods to continue talking to Pellistri and distract him from the first victim.
"Gary now wants to marry both of us," Mink said. "Gary is so romantic he gets a hotel room for us, but he doesn't have enough money to pay for it. He wants the 12-year-old to pay for it."
The investigators arranged to meet Pellistri at a bus stop. Mink said Pellistri bought a large Dunkin' Donuts strawberry Coolata for "Kayla," but he had already finished it. But instead of meeting "Kayla" and giving her what was left of his drink, he met Smith.
In some of these situations, like this one, people are caught before anything has actually happened to a child and the investigations can take months to develop enough evidence.
Other times, police will find, the perpetrator has already raped or molested multiple children, or aggregated files full of child pornography. If someone is in danger, Mink said, police are there to make an arrest within the hour.
They hope, however, that people will be cautious about who they speak to online, keep profiles private, disable location-tracking on apps and phones and trust their guts when something doesn't feel right.
Don't try to engage the stranger, either, Mink and Smith said. They also don't recommend contacting the social media sites directly. That's because they will block the user account, still allowing for the opportunity of a new account to be made.
Amidst giggles, the investigators also told the students not to send each other nude photographs. While someone may think they're sending an image to a boyfriend or girlfriend, it could end up anywhere online. Mink and Smith said while Snapchat has the reputation for photos that disappear, the application itself saves all those images and they can become a part of an FBI investigation.
"Tell your parents, teachers, call the police," Mink said about any concerns with online accounts. "Let us know, because this is how we catch these people."