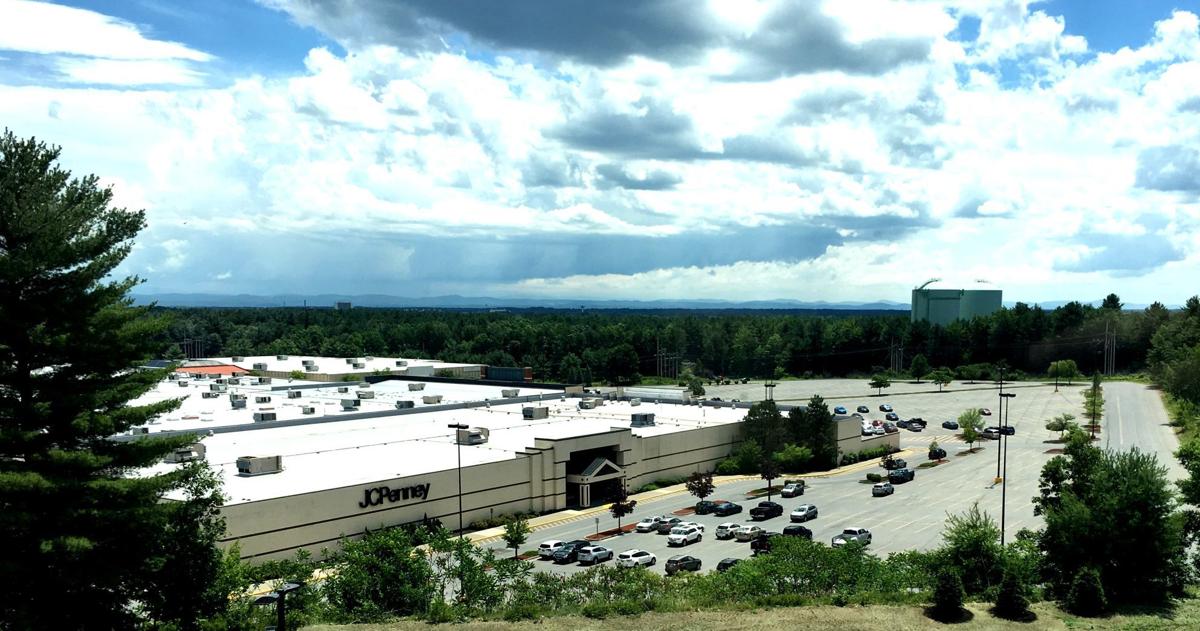 Aviation Mall officials were not happy to hear that Gov. Andrew Cuomo thinks air conditioning units might be unsafe.
Cuomo said Wednesday that he won't let malls reopen until he knows more about whether air conditioners recirculate coronavirus in the air.
But mall officials immediately noted that other big businesses, like Target, have been open with air conditioning.
They sent out a statement Thursday from Pyramid Management Group, which owns the Queensbury mall.
"While we can appreciate the state's concern about the public's health and safety, any reporting that suggests that HVAC systems within enclosed shopping centers are more likely to distribute the virus than HVAC systems within restaurants, barber shops, office buildings, museums and freestanding retailers already open like Target, Walmart, Hobby Lobby, TJ Maxx (and others) is simply false," the statement said. "The quality of overall air circulation in our shopping centers, which also benefit from considerable open and airy corridors, is as good or better than those venues that have been allowed to reopen."
The statement cited a Healthline story of a case in a restaurant in China in which people are believed to have caught the virus from the air flow powered by the air conditioning. The story said that no similar cases had been found, which is not exactly true.
Numerous cases of coronavirus, both locally and internationally, were never traced to their source. In many of those cases, patients said they had no direct contact with people but had gone to a large store, usually a grocery store.
Whether the virus can spread through an HVAC system is still an open question.
But Pyramid noted that it can't be worse in a mall than in a mall-sized department store.
"Numerous health and safety experts support the view that enclosed shopping centers present no greater risk of spreading the virus through their HVAC systems than standalone, freestanding retailers' locations," Pyramid's statement said. "If anything, the relative risk within our airy, enclosed malls may in fact be lower as we have done more than is necessary based on health and safety recommendations to improve the existing air filtration systems within our shopping centers to bolster the quality of airflow within our centers."
Warren County reported that one person had tested positive for coronavirus, for a total of 246 confirmed cases since the outbreak began. The person had traveled to the southern United States and passed through a New York City airport. County tracers believe that locally, the person only exposed family members, all of whom are in quarantine now. A new law that went into effect at midnight Thursday requires a 14-day quarantine for anyone who travels through a state in which the virus is not controlled.
There are two ill Warren County residents, both with mild illness. No one is hospitalized.
Washington County reported no change in cases, with two people still ill and no one hospitalized.
Saratoga County also reported no change in cases, with 24 people still ill and one person hospitalized.
Essex County also reported no change in cases, with two people still ill and no one hospitalized.
The Capital Region reported a total of 30 news cases, a significant increase, fueled by many new cases in Albany, Schenectady and Rensselaer counties.
Both Glens Falls Hospital and Saratoga Hospital reported no coronavirus patients.
Statewide, 996 people were hospitalized Wednesday with coronavirus and 17 people died. A total of 749 people tested positive throughout the state Wednesday.
Cuomo said in a news release that New Yorkers had "done the right thing" to shut down in March and are now reaping the results.
"We have the virus under control finally. We had to flatten the curve. We don't want to go back," he said.
Concerned about COVID-19?
Sign up now to get the most recent coronavirus headlines and other important local and national news sent to your email inbox daily.