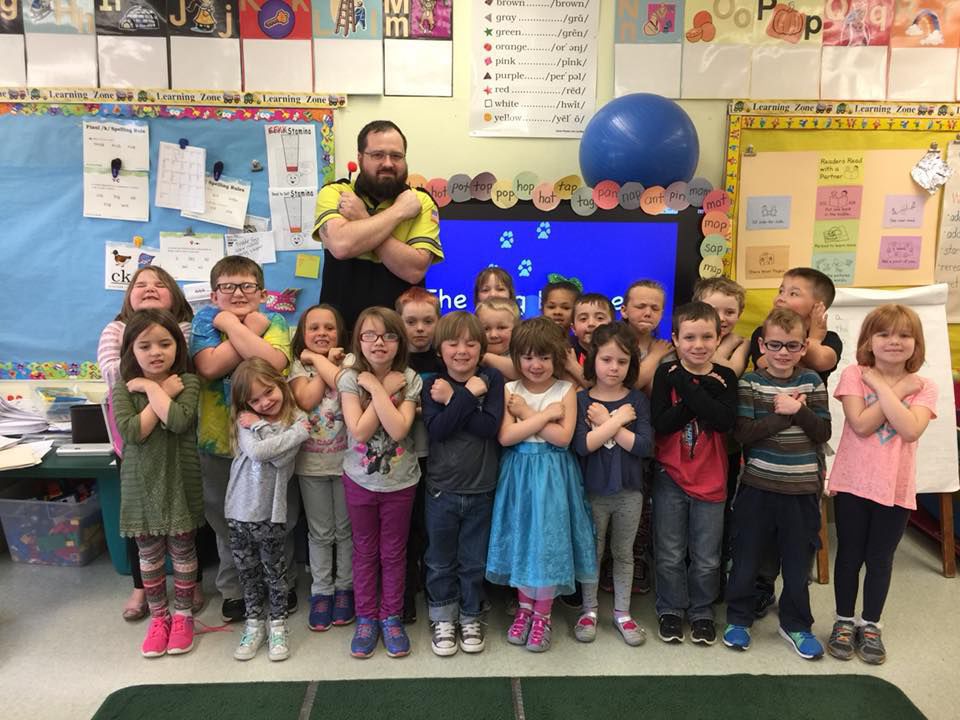 During Todd Humiston's first year as an animal control officer between 2014 and 2015, he was surprised to learn that a number of children were being bitten by dogs.
Of approximately 100 investigations, about half involved children under the age of 10.
Humiston covers the towns of Kingsbury, Fort Edward and Fort Ann and the villages of Hudson Falls, Fort Edward and Fort Ann.
"Basically, dogs grab with their mouths," he said. "If you run away or move, they're going to chase you, even if they're not mean."
Combine that with curious children and it can be a recipe for a nip, bite or chomp.
Humiston decided something had to be done to cut down on the number of bite occurrences, so he began an educational program on dog safety. The program has been such a hit that the state Department of Agriculture and Markets has invited Humiston to show his methods to other animal control officers across the state during a two-day conference this week in Albany.
"I'm trying to spread it out farther because I think it's such an important safety (topic)," he said.
The program started out with his son's elementary school class in Hudson Falls in the spring of 2015. The group watched a safety video from the American Kennel Club and learned tips from Humiston, like when a strange dog approaches to "make like a tree." Students cross their arms over their chests and stand very still. Humiston said the posture causes the dog to lose its focus on the child.
While some of the safety measures Humiston teachers are common sense, he said young children often don't understand these precautions yet. After teaching his son's class, the following year he was asked to teach an entire grade of about 180 students.
"Then word got out," Humiston said, laughing.
He's taught the program to all the school districts in his area. This year, he gave 13 presentations to 540 students in pre-kindergarten through second grade. The prevention methods seem to be working, too. He's seen a decrease of about 20 percent in dog bites in Kingsbury alone.
While the numbers speak for themselves, Kingsbury Town Supervisor Dana Hogan said at the Town Board meeting Monday night that he's seen Humiston's methods in action at the Hudson Falls field.
"This dog was off a leash, and it ran up to this little girl, and she went just like this," Hogan said, crossing his arms over his chest. "I thought of you, and I was thinking, somebody must have taught her."
Melissa Whitman, assistant principal of the Margaret Murphy Kindergarten Center in Hudson Falls, said students have told her instances where they met a new dog outside of school and used the "make like a tree" tactic. She hopes the program will continue next year, too.
"He does a great job at giving kids an overview of dog safety," she said. "We love having Mr. Humiston here."
Be the first to know
Get local news delivered to your inbox!