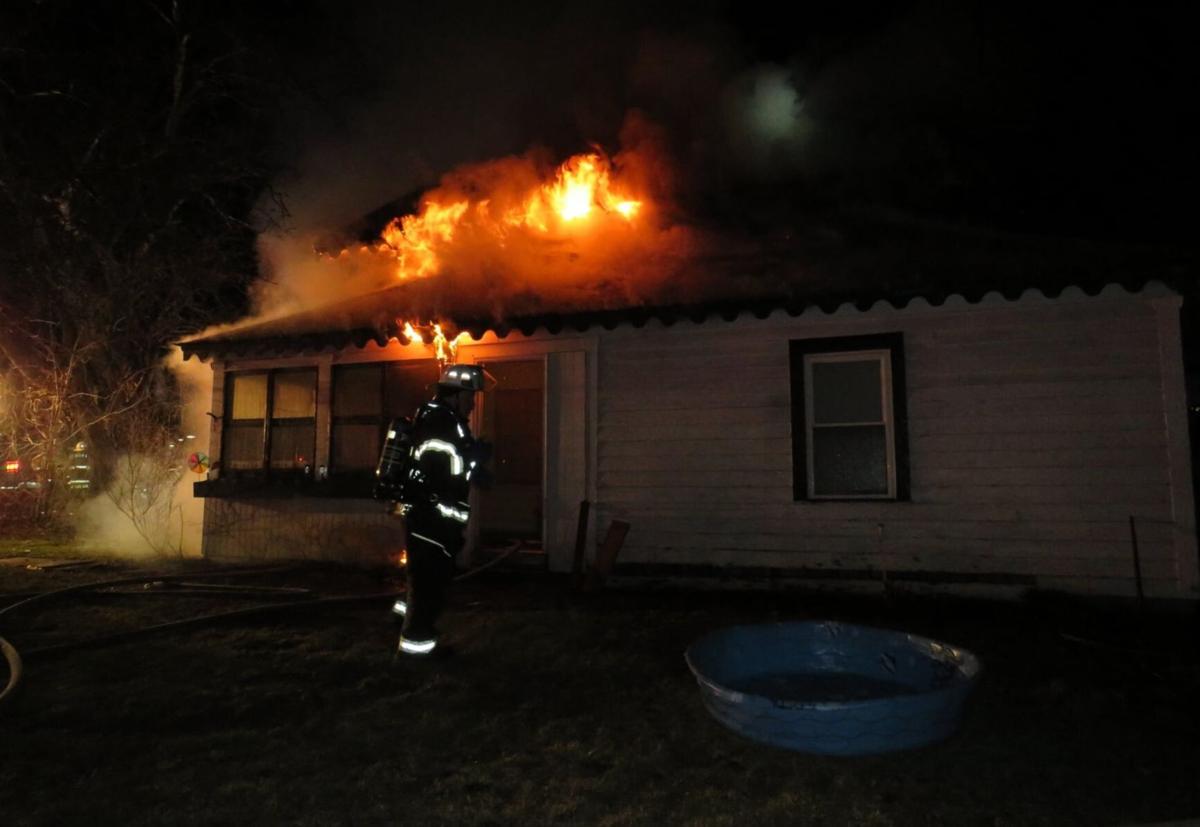 QUEENSBURY — Two people were displaced from their home after a fire early Saturday morning in Queensbury.
Dispatchers received a call just before 1 a.m. reporting a structure fire at 11 Highland Ave. There was heavy fire and smoke coming from the second floor and porch areas of the structure, according to the Warren/Washington County Fire Wire Facebook page.
Among the responding departments were South Queensbury, West Glens Falls, Bay Ridge, Queensbury Central, Kingsbury, Fort Edward and South Glens Falls.
South Queensbury First Assistant Chief Cory Hurlburt said the fire was heavily involved when firefighters arrived. About 20 to 30 firefighters spent four hours getting the fire under control.
He said firefighters had difficulty putting out the blaze because of the way the building was constructed. It was an older home with balloon construction and there have been a lot of additions put on over the years.
This included roofs on top of roofs. Slate and metal roofs retain heat and prevented firefighters from adequately venting the structure, according to Hurlburt.
It was mostly an interior attack, but he said tower units from Queensbury Central and West Glens Falls also assisted.
Hurlburt said firefighters did not clear the scene until almost 8 a.m. The Bay Ridge Rescue Squad and Fort Edward Rescue Squad also assisted at the scene. The North Queensbury, Fort Edward and Hudson Falls fire departments provided station coverage.
The two occupants and two dogs got out safely. There were no injuries, according to Hurlburt.
Hurlburt said an ambulance coming back from Glens Falls Hospital spotted the smoke and called it in. The homeowners were in their bedroom and were awakened by the smell of smoke.
"They were getting out at the same time as the rescue squad was banging on their back door," he said.
He did not know which EMS agency it was.
The American Red Cross provided health services and financial assistance for shelter, food and clothing. Volunteers also offered emotional support, according to a news release.
The structure is likely a total loss, Hurlburt said.
The cause of the fire is under investigation by the Warren County Cause and Origin Team and the Warren County Sheriff's Office.
Highland Avenue between Dix Avenue and Quaker Road was shut down, along with a portion of Dix Avenue from the fire station to Quaker Road.