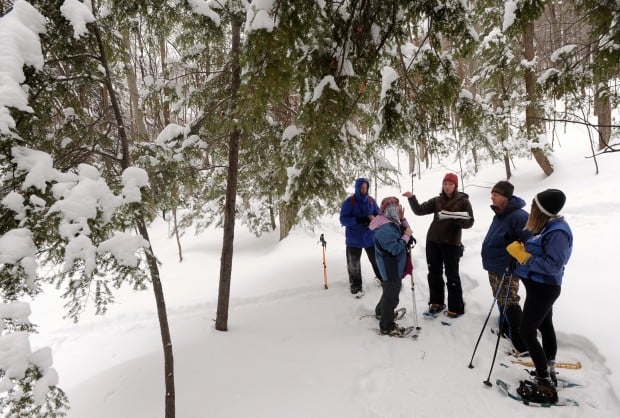 Hard hit over the last several budget cycles, New York's state parks and historical sites are facing another austere year, even as the number of visitors coming to the venues grows.
Gov. Andrew Cuomo's 2011-12 budget proposal, released Tuesday, calls for a more than 8 percent cut in spending at the state Office of Parks, Recreation and Historic Preservation. The department's budget would fall from $228 million to $209 million under the proposal.
Supporters say the parks have absorbed severe cuts each of the last two years and further reductions could compromise infrastructure and deter visitors.
"The integrity of the system that's been built up over generations, really the fabric of our state park system, is just going to be torn," said Robin Dropkin, executive director at Parks and Trails New York.
Dropkin said she has been told that no parks or historic sites are expected to close, but parks officials on Wednesday refused to say how they would absorb the funding cuts, if approved by state lawmakers.
Testimony from parks leaders is due Feb. 8, and more details should be revealed about the budget impact at that time, officials said.
Last year, asked to cut $11 million from their budget, state parks officials said they would need to close more than 50 state parks and historic sites, while cutting back at another 24 parks.
The John Brown Historical Site near Lake Placid, where the abolitionist lived and is buried, was among the sites threatened with closure. Officials also considered shuttering the Victoria Pool at Saratoga Spa State Park.
Fierce opposition led to the withdrawal of the closure plans, but supporters say the parks system is, nonetheless, suffering from a lack of state support.
Even if no parks are closed this year, Dropkin and others say they are concerned that infrastructure is not being maintained and that putting off repairs could lead to more costly work in the future.
"The bottom line is parks are still hurting, they're still operating on a shoestring budget and they're in trouble," Dropkin said.
The cuts are surprising, supporters say, because attendance at parks is at an all-time high and parks have been shown to generate tax revenue for the communities where they're located.
In 2010, officials reported that 56.9 million visitors visited the state's 213 parks and historic sites, up by more than 1 million visitors from 2009.
Locally, Saratoga Spa State Park and Moreau Lake State Park drew more than 2.37 million visitors last year - up
more than 27 percent from 2009.
Parks supporters say they might have to begin augmenting the state budget with outside dollars.
Corporate donors or foundation money should be sought, or a dedicated funding stream created to help offset losses in state aid, they say.
The funding stream could come from a voluntary surcharge on motor vehicle registrations or a penny tax on plastic bags, according to Erik Kulleseid, the director of a new parks advocacy group, the Alliance for New York State Parks.
"You can debate whether the state should or should not be paying for these things, but at the end of the day if you want things to change we have to start looking elsewhere," he said.
Louise Goldstien of Saratoga Springs, a leader of the Save the Victoria Pool Society, said group members are considering an money-raising effort to support a project unlikely to get state support.
Group members want to bring in as many as 40 new umbrellas they believe are needed at the pool but which could cost up to $15,000, and they are thinking about holding a fundraiser to support the effort.
"We always felt like we were paying for the parks already with our tax dollars," she said. "But this year I don't think we have a chance. These are different times."
Not everyone is on board with the idea of expanding public-private partnerships.
Martha Swan, director of John Brown Lives, which supports education efforts at the John Brown Historic Site, said she is uncomfortable with the idea of raising money for the site.
The site, which will be particularly important this year as the country celebrates the sesquicentennial of the Civil War, should be supported by the state, she said.
"It's a very troubling scenario for me because I feel like parks and historic sites are a part of the public good, they're part of what makes people feel like part of this place," Swan said. "And it feels like the state is diminishing their commitment to the common good."
Be the first to know
Get local news delivered to your inbox!