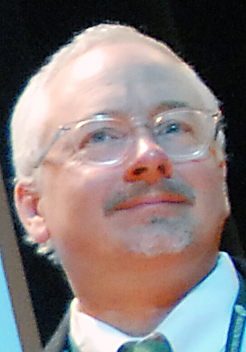 HUDSON FALLS -- A Hudson Falls high school teacher who has organized events and launched a Web site on the Holocaust is headed to Washington next week to be part of the events for the national Days of Remembrance.
History teacher Matt Rozell will spend three days in the national's capital attending different events, including a breakfast where he and U.S. soldiers who rescued Jewish prisoners during World War II will be honored.
Afterward, Rozell will attend the national commemoration of the Days of Remembrance at the U.S. Capitol rotunda.
Each year, the U.S. Holocaust Memorial Museum puts on events and programs to remember the Holocaust.
This year's theme is titled "Stories of Freedom: What You Do Matters."
Rozell drew the attention of the museum with a Web site he launched about a U.S. tank battalion that freed more than 2,000 Jews from a train en route to a death camp until Nazi troops abandoned it in April 1945.
The Web site included photos and stories of that day near Magdeburg in central Germany.
In addition, Rozell organized two events at the high school, including one last September, that reunited members of the tank battalion and Jewish captives. Some of them met for the first time since 1945.
The Holocaust Memorial Museum sent a film crew to the school to create a video of the last reunion. The film was posted on the museum's Web site as part of various features to commemorate this year's national Days of Remembrance.
"I think it's really an incredible honor again to have our project recognized that like," Rozell said Friday.
His Web site and reunion events - which have drawn local and national media coverage - has allowed him to discover 141 people who were on the German train. The daughter of a Jewish prisoner on the train, living in Israel, contacted him and is also trying to locate other survivors, he said.
Rozell said this will be his first time attending the events for national Days of Remembrance.
The events will commemorate the 65th anniversary of when Jews were liberated from Nazi concentration camps.
Thursday's ceremony in the U.S. Capitol will be shown live on the museum's Web site, www.ushmm.org.
On a similar note, Glens Falls congregations Shaaray Tefila and Temple Beth-El will commemorate Holocaust Memorial Day on Sunday.
The event starts at 7 p.m. at Shaaray Tefila at 69 Bay St. in Glens Falls.