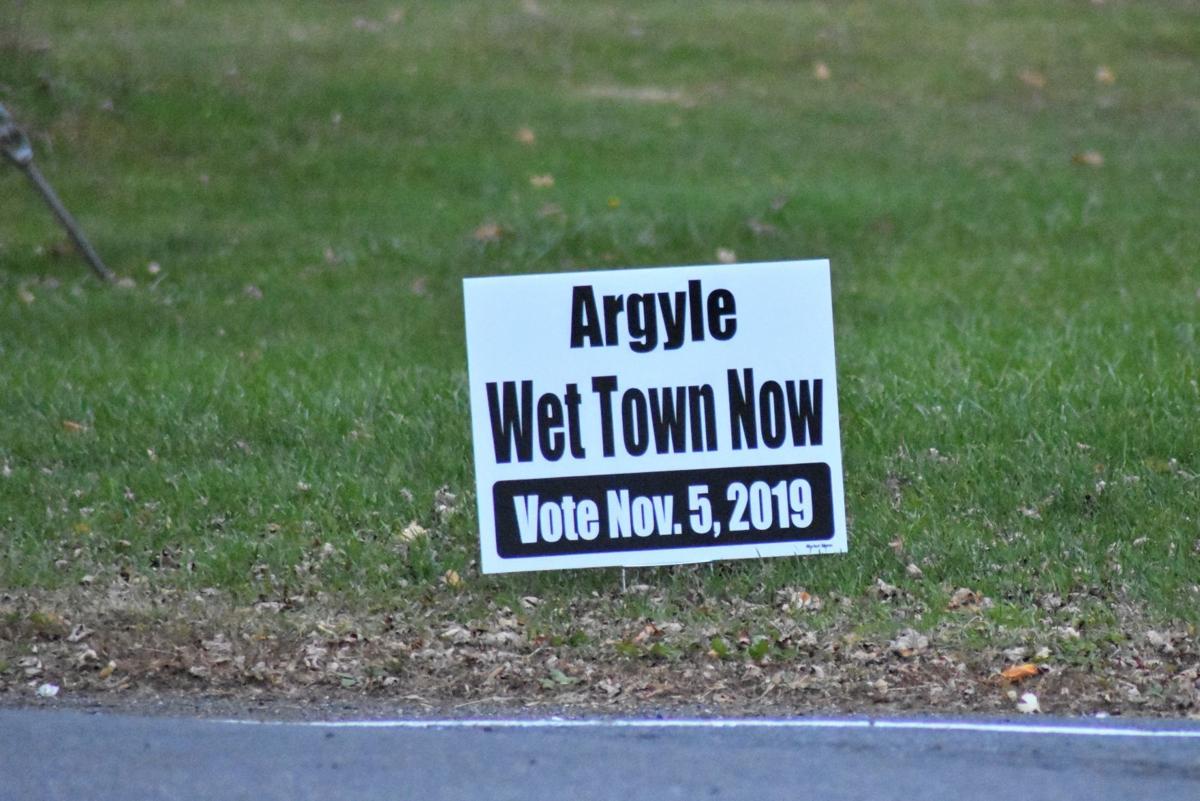 ARGYLE — In a history-making move, the majority of Argyle voters on Tuesday relinquished the town's "dry" status in favor of allowing the sale of alcohol.
In a 3-to-1 vote, the referendum, aimed at making the town "wet" again, passed and a town that has been dry since Prohibition will now be wet.
"I'm all for it, absolutely," said Eleanor deVries on Tuesday afternoon after voting, adding that the town needs it economically.
"Oh, yeah, let's get beer here," said Porter Demers, after voting Tuesday.
As part of the referendum, there were four questions — restaurant sale of alcoholic beverages, off-premises beer and wine cooler sales, tavern (includes craft breweries) sale of alcoholic beverages and package sales in wine and liquor stores — on the ballot and each required a separate vote.
All four propositions passed.
The vote on question No. 1 passed 801-335; question 2, 793-340; question 3, 776-355; and question 4, 765-365.
While some voters said "yes" to all four questions, some were selective in their vote.
Mike Bonhote voted "yes" for three questions, but "no" to the liquor store proposition.
A few voters said they voted half and half, but Helen Wilkinson said she voted "yes" to all.
Until Tuesday night, Argyle voters had decided in 11 previous elections — 1933, 1936, 1941, 1947, 1950, 1955, 1968, 1970, 1977, 1989 and 2000 — to remain dry.
And there were still some voters who didn't want the town's dry status to change.
One couple, who did not want to be identified, said they have lived in Argyle for many decades and they voted "no all the way," giving thumbs down.
"I voted no," said Nathan Dessaint. "I think it's history that Argyle is a dry town, and I want to keep it that way."