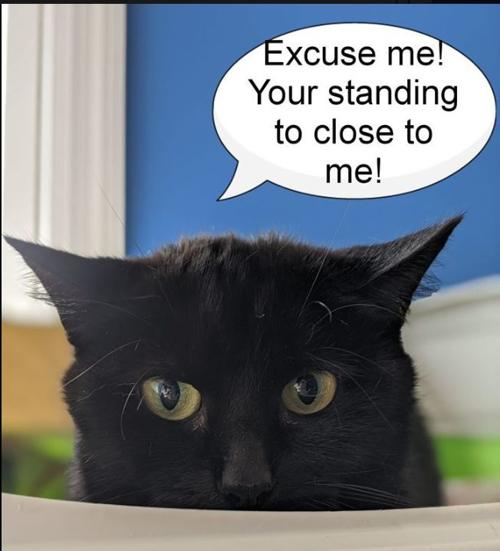 While many animal shelters have had to close during the COVID-19 pandemic, Adirondack Save a Stray in Corinth is continuing to provide needed homes for pets.
Executive Director Meredith Fiel said she believes it is important to be there for these animals because other shelters in the state have closed and animals are being euthanized.
"We are trying to stay open on weekends and trying to help where we can," she said.
Adoptions are being done by appointment only. Fiel said they are using top-of-the-line disinfectants recommended by the state Department of Agriculture and Markets and cleaning after every appointment.
"We are also taking the preventative precautions by wearing masks and gowns," she said.
The shelter is seeing fewer adoptions and is limiting the number of cats it takes in, Fiel added.
The shelter has about 20 cats at the shelter, when it usually has 70. The center was very busy before the COVID-19 shutdown, she said.
Fiel said she is worried that the kitten season is about to start.
"We've already got some mamas that are in the neighborhood that are waiting to come in," she said.
The shelter is not taking volunteers because it is trying to limit exposure. However, people have been generous in dropping off cleaning supplies and pet food, according to Fiel.
She said she has not seen people surrender pets because of economic hardship.
"I think pets are giving comfort now," she said.
"You can laugh at them. They're a source of joy. They're a source of compassion. They're a source of love and people have to appreciate their entire family — including their four-legged," she added.
But Fiel said the shelter does not want people to adopt an animal as a "COVID-19 pet."
"We're looking for a long-term commitment after this horrible pandemic is over," she said.
Fiel said the shelter has received calls from as far away as the New York City area for people looking to adopt pets, but she is limiting the radius.
For more information, call 518-654-6220.
No-contact adoptions
The North Shore Animal League America–Adirondack Region Cat Adoption Center is still offering no-contact adoptions, according to Deborah Oligny, North Country Initiative director.
"We are taking adoption applications over the phone and reviewing each application more intimately in order to identify an appropriate match ahead of time," she said in an email.
There are about 29 adults and 44 kittens, according to Oligny.
The public cannot come into the shelter without an appointment. Meet-and-greet and adoptions are coordinated individually and done by appointment only, she said. Staff is wearing personal protective equipment, practicing social distancing and sanitizing the facility carefully.
Oligny said the number of adoptions has gone down because of canceled events, and revenues have also declined because of a decrease in fundraising activities.
"As the pandemic progresses, the numbers of animals in need will increase significantly due to canceling of routine spay/neuter procedures — an essential part of our mission to reduce the cat overpopulation in the area, reduction in the number of rescues, especially during kitten season as well as the potential increase in the need for some people to relinquish animals due to their own economic hardships," she said.
For more information and to donate, contact 518-409-8105 or visit www.animalleague.org/adirondackregion and click the Donate Now button. Checks can be sent to NSALA Adirondack Region, 115 Maple St., Glens Falls, NY 12801
HOPE closes shelter
HOPE (Homes for Orphaned Pets Exist) has closed its shelter in the Wilton Mall. There are no animals inside and all of its upcoming events are on hold, according to a message on the organization's answering machine.
"We've had a great run with 50 cats and 17 dogs being adopted so far this year. During this uncertain time, HOPE will only be able to take pets from a true emergency situation," the message said. "We will be glad to help with pet-related issues if you leave a message."
Wendy Mongillo, executive director of HOPE, said in a follow-up interview that the animals are staying with foster families. Adoptions are being done. If people want to request a cat, they will have to do it sight unseen.
Friends of Phoebie Animal Rescue in Queensbury is no longer doing adoptions and became a sanctuary about a month ago. Owner Kim Polunci said the state had imposed new regulations — unrelated to COVID-19 — including having a separate room for newborn puppies and their mothers and having certain exercise equipment.
She is not taking in any more animals. She is focusing on her business of providing dog day care.
"It's definitely slowed things down because a lot of people are working from home that don't need to board their dogs," she said.