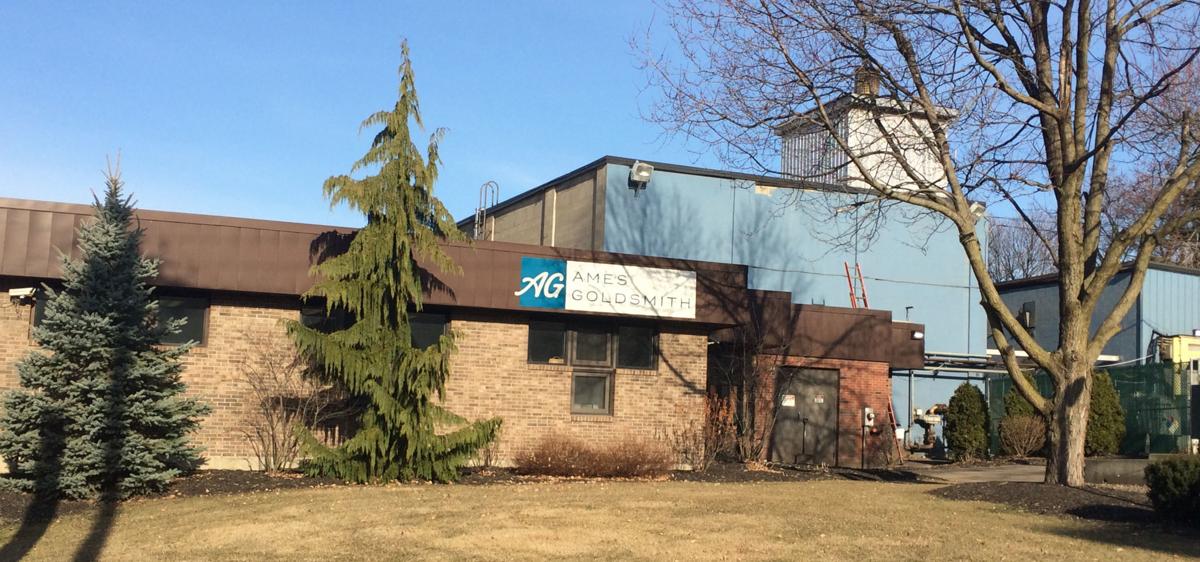 GLENS FALLS — Ames Goldsmith Corp. will be before the Zoning Board of Appeals on Monday seeking two variances to proceed with its proposed expansion project.
The company, which makes silver-based products, wants to construct a 5,400-square-foot office and shipping/warehouse addition to its facility at 21 Rogers St.
The project already cleared one hurdle when the Common Council voted to rezone an adjacent vacant parcel from multifamily residential to light industrial. The land will be used as part of the expansion.
Ames Goldsmith now needs variances to allow the expanded building and associated parking to take up 73% of the total lot. The maximum lot coverage is 50% and it is currently at 62%. The second variance would allow the rear buffer zone to be 5 feet instead of the required 15 feet.
Ken Brownell, the project engineer who submitted the application, said the variances are needed because of the new configuration of the site and parking. He said although it is increasing the lot coverage, it will help the appearance of the property.
"The reduction in the buffer will facilitate off-street parking, which will improve the aesthetics of the site," he wrote.
Company President Frank Barber said previously that the expansion would help the growth in demand of one of the company's product lines.
Neighbors have expressed concern that about the industrial nature of the property, including truck traffic and odors emanating from the site. In 2011, there was an incident in which a large industrial oven that was used to dry a metal product exploded and shook nearby houses. If the variances are granted, the next step would be the site plan approval process by the Planning Board.
The meeting will take place at 6:30 p.m. Monday in Common Council chambers.
In other business, the Zoning Board of Appeals will review a request by Jeffrey Leland, who is seeking to buy property at 154 Ridge St., for a use variance to allow a hair salon to operate on the first floor of the property.
The Planning Board had already granted approval for the business at its June meeting. However, subsequently it was determined that a use variance is needed because this project is in a two-family residential zone.
Leland submitted documents to the city showing that this property has been for sale off and on since 2017, and he believes it would be cost-prohibitive to try to convert the property to single-family residential.
He pointed out existing commercial businesses operating in this zone, including Cosmetic Junkies Boutique, Total Eclips Salon and Spa and the Getty gas station.
Get local news delivered to your inbox!
Subscribe to our Daily Headlines newsletter.