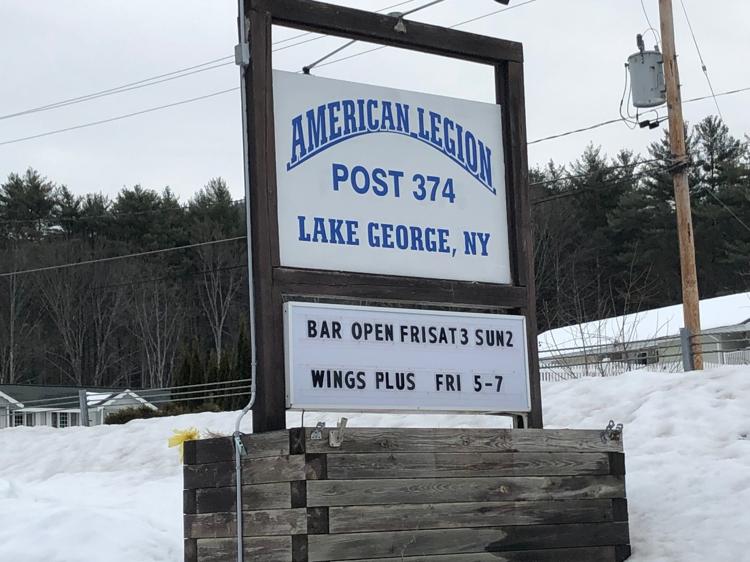 QUEENSBURY — The man who allegedly stole more than $100,000 from a local American Legion post was prepared to plead guilty Wednesday, until it came time to iron out how much he should have to pay back.
Despite claims from post leadership that the theft from American Legion Post No. 374 in Lake George topped $180,000, Richard A. Gijanto's lawyer believed the restitution should be capped at $45,000, a figure he believed his client would be able to pay during 6 years of probation.
Warren County Judge John Hall and the Warren County District Attorney's Office would not commit to a figure, contending a hearing should be held to determine the exact amount.
"It is what it is. Whatever amount he stole, he should pay back," Hall said.
Gijanto's lawyer, William White, said his conversations with the District Attorney's Office led to a conclusion that the restitution would be a maximum of $45,000. First Assistant District Attorney Matthew Burin, though, said that was not his understanding, and a hearing should be held to determine what theft could be proved.
And with that, the plea deal fell apart, Gijanto walking out of court as the nearly 2-year-old case was adjourned without a new date being set.
More than a dozen Legion post members and their families were in court for the hearing, the second time in less than a month they trekked to court to see what they believed would be Gijanto taking responsibility for his crimes. One took a day off from work and another drove down from Watertown.
They were not happy as they left, filing out of court with derogatory comments about Gijanto and the delays in the case. One man said he would personally pay a chunk of the restitution if it could guarantee Gijanto would go to jail.
The post's financial officer, Gary Vernum, said he believed its leadership would be satisfied with the $45,000 in restitution just to close the case. He said the post is still sorting through financial problems left behind by Gijanto, including ramifications of tax returns not being filed.
The post's members said they can show more than $100,000 was stolen, which doesn't include untraceable cash that may have been taken.
Before the plea deal fell apart, it appeared Gijanto was prepared to agree to a disposition that would include a guilty plea to second-degree grand larceny, a year of interim probation to be followed 6 months in Warren County Jail and 5 years on probation. A restitution schedule would be set up that would require him to pay $3,000 of restitution up front, and $550 a month for the duration of probation, with a lump sum at the end to satisfy the debt.
White said it was the defense's "understanding" that the District Attorney's Office agreed it could prove victims would accept $45,000, but neither the judge nor Warren County First Assistant District Attorney Matthew Burin would commit to that figure under the circumstances.
Gijanto's alleged thefts occurred when he was the post's manager for more than a decade.
The 67-year-old Queensbury resident was arrested by the Warren County Sheriff's Office in May 2017, when an initial review found $68,000 missing. But additional accounting led to grand larceny and falsifying business records that allege he stole $106,000 between 2008 and 2016.