FORT EDWARD — There's a mural on the side of a building in the village that says, "All paths lead to Fort Edward." There's a dirt road, the canal and in the distance, an old train climbing over a hillside.
It's a reminder of the hub that Fort Edward was.
Lately, things have looked bleak there. The village and town are struggling to pick up the pieces after the era of General Electric, its boom of thousands of jobs, its bust of leaving for Florida and the cleanup of the pollution it put in the Hudson River.
WCC, the company that owns the former dewatering site where pollution from GE was cleaned up, is suing to have its property taxes reduced. It has already stopped paying them. Washington County fronted the town, village and school district money from the original tax bill, but the town has budgeted for a worst-case scenario to pay the county back, $800,000 in installments. Those payments have led to deleterious cuts to the budget for quality of life items like the Rogers Island Visitor Center.
But amid the vacant storefronts and for sale signs on Broadway, a new brewery is opening, a pizza shop is thriving, a paper company is looking to expand operations and a diner that has been a community staple for over two decades is holding strong.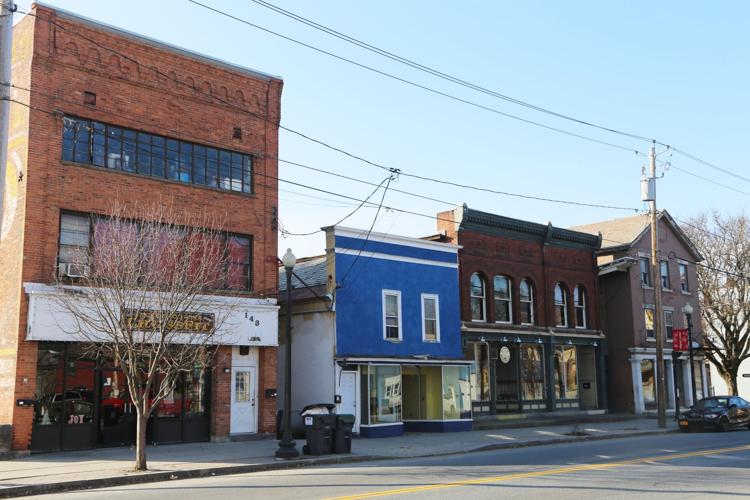 There's a mixture of feelings among local officials and businesses: hope, frustration, excitement, anger.
"I think we're dead in the water," said John Weber, proprietor of the Ye Old Fort Diner, a bright red building on the corner of East Street.
"I think I'd like to see an update down here, everything a little shinier, a little cleaner," Kris said. "... It's about bringing in the right businesses, the right people."
The village, town, Washington County Local Development Corp. and Fort Edward Local Development Corp. are working on just that.
Neal Orsini has a wide-ranging view of the goings-on in Fort Edward. He's the owner of The Anvil Inn on Broadway, a Town Board member and a leader of the Fort Edward Local Development Corp.
He said the LDC has had a $10,000 revolving loan fund from the U.S. Department of Agriculture, which it loaned out to SlickFin Brewing Co. with a low-interest rate and five-year payback. While the LDC is tapped out now, it's looking to replenish those funds to help more businesses get started.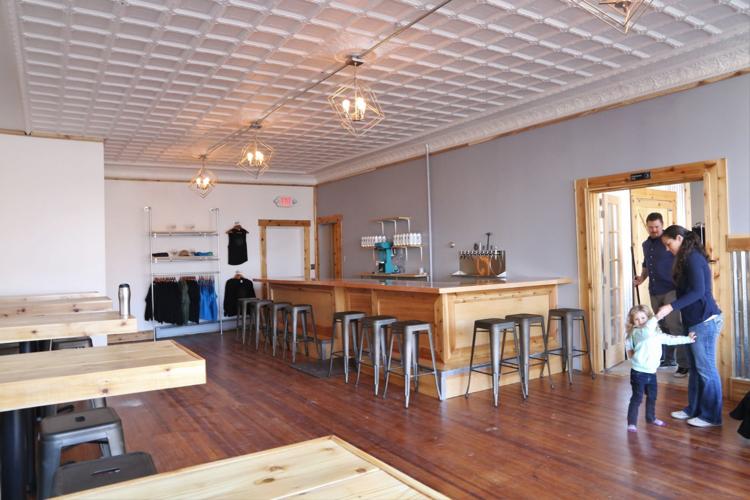 "There were years where they (the LDC) made questionable loans that weren't paid back," Orsini said. "... We're extremely excited about SlickFin. That, by far, is our most promising loan to date."
Nasser Awawdeh, who owns multiple properties on Broadway and in the area, came before the Village Board on Dec. 3 to say, now that the brewery is getting ready to open, he has had more legitimate businesses reach out for available space.
"I see a lot of interest," he said. "People call looking to open a coffee shop, but the inventory we have unfortunately, it's like dumps."
He asked the village if it was looking into any downtown revitalization grants.
"Broadway is a big project," he said. "It's not something I can carry on my own."
Deputy Mayor Peter Williams said the Fort Edward Local Development Corp. would be meeting in January, and invited Awawdeh to the discussion.
"What you're saying is exactly what we're hoping for and working for," Williams said. "We're looking at communities basically trying to market buildings to young entrepreneurs."
The Marches look to some Vermont towns like Woodstock and Brattleboro for inspiration. Town Supervisor Terry Middleton said Cambridge and Schuylerville are models for what he would like to see.
"I'd love to see every storefront full," Middleton said. "What that does, it brings people into the town, not just the village."
You have free articles remaining.
Amy Stumvoll, owner of Stumpy's Pizzeria and Restaurant on Broadway, said her business has been open for almost a year and a half, and the community has been very supportive. She's particularly excited about the new brewery. SlickFin will not have food, but Stumpy's delivers and the Marches said they welcome guests to bring their own fare.
"When you come in as a business, you want more," she said. "... The only issue is people knowing we're here."
Weber said he'd like to see a master plan for Fort Edward and wants the Champlain Canal put back in its original place. Watercolor pictures line the walls of Weber's diner, showing a time when Canal Street wasn't a road but the actual canal.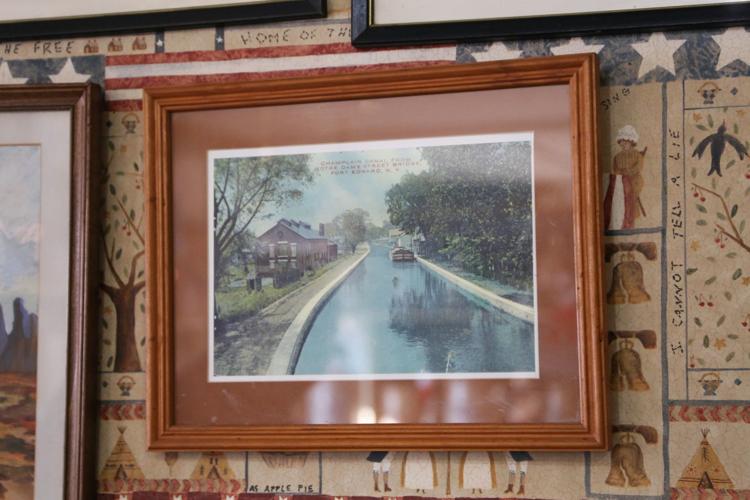 While local officials are not discussing that possibility, they do acknowledge that having the Hudson River is an asset that is underutilized.
The village owns a tip of Rogers Island which has little historical significance, said Mayor Matthew Traver. While private residents have offered to buy it, the village is holding onto it.
"We certainly want to develop some type of commercial business related to a marina, with fuel and supplies or whatnot," Traver said. "With the dredging completed now, we've always said we would partner with our local development corporation to have them help and see what they can do about going out to market that."
Middleton reminisced about a time he drove his boat from the Yacht Basin to the Statue of Liberty in New York Harbor. Orsini said the Hudson used to be full of boats, and while the water is still too polluted to catch and eat fish, catch-and-release is allowed. A fishing tournament or derby, Orsini added, may come to the area this spring.
"The key is what's behind everything: the river," Middleton said.
Looking ahead
The state Parks Recreation and Historic Preservation Department is working with local leaders on a park management plan, which Traver said could eventually make Rogers Island more of a destination with interpretive signs and walkways.
Fort Edward's industrial roots are getting some attention, too, with talk of revitalizing downtown.
Irving Tissue is looking to install a new paper machine, but to do that, it needs a bigger gas line to run to the industrial complex. Local officials, including state Sen. Betty Little, discussed the need for natural gas during U.S. Sen. Chuck Schumer's Washington County tour on Friday.
Traver said a bigger line in that area could help reduce costs for the whole Route 4 corridor.
Bill Hart, vice president of U.S. business operations for Irving Consumer Products, said his company is doing its part, too, to make its property more inviting for other local businesses. The company has made some landscaping improvements, for example, along Route 4.
"We have a lot of employees that walk downtown," Hart added. "We like to see the restaurants and entertainment type things for our employees."
FORT EDWARD — U.S. Sen. Chuck Schumer will push for federal grants to bring more natural gas to the town and village, to spur economic development.
Schumer also saw an update to GE's former dewatering site, which is the new home of a rail transfer station to bring animal feed to area dairy farmers. While John Davidson, spokesman for WCC, said it's not a large moneymaker, it will be an important business for the community. His site, too, needs more natural gas and a sewer line in order to get more businesses interested in locating there.
At the Dec. 3 Village Board meeting, Awawdeh said he wants to get out of owning properties on Broadway, but he also wants officials to take the "chance to make downtown something different than what it is."
At Stumpy's, across the street from the mural of Fort Edward, Stumvoll said she's noticing the changes in the town and hopes more businesses will join her.
"It's a challenge," she said, "but I don't think I would want to be anywhere else."