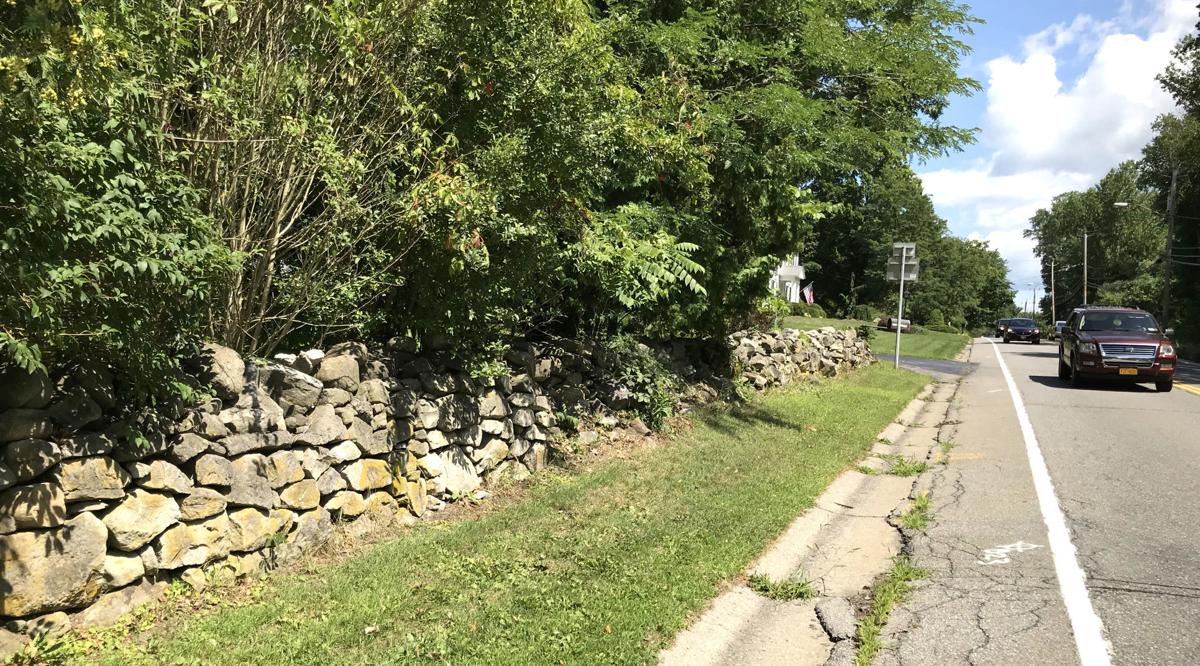 QUEENSBURY — The rock walls on Ridge Road, which date back to when farmers cleared the fields, had to be seen to be believed.
The state Department of Transportation and National Grid wanted the town to put its new water lines in the shoulder of the road as part of a joint project. It's a common request when the town proposes to replace old pipes.
But Supervisor John Strough explained that digging up the shoulder would be worse than closing off a driving lane of a major road.
Moving the pipes would force the town to move rock walls that were painstakingly crafted, piece by piece, usually without mortar to hold them together. Instead, farmers found rocks that fit together perfectly. They used rocks they dug up from the land they tilled for farming, and eventually the rock walls lined their property boundaries, as well as marking grazing areas.
Putting pipes underground there could ruin that work.
"That's not going to be easy, and we wanted to show them," Strough said.
So he took them on a tour. They were convinced and, on Thursday, state Department of Transportation officials emailed Strough to say they would replace the road, the water line and the National Grid gas line.
Each party will pay for their portion of the work. The pipes will stay in the driving lane.
Strough was thrilled, and not just because a joint project will be cheaper.
"Those stone walls need to be preserved," he said. "It's very characteristic of that area. You'll see them in people's backyards, side yards. They're all over. It's part of the Ridge Road experience."
And it's not easy to replicate today.
"Even new buildings, they hire stonemasons to create these just so they stay in character with their neighbors, and they pay quite a lot," Strough said. "The craftsmanship that went into them is amazing."
The area was rural until the 1960s, with many large farms, he said.
The water line was installed after World War II, using the metal available then, which wasn't the best, Strough said.
"We think those metals lend themselves to breaking," he said. "The water line is failing, and we want to replace it because it is repeatedly failing."
National Grid later put in a gas line, above the town's water line. It was made of steel. But National Grid now prefers plastic for those lines, and the company told Strough that the original steel line needs to be replaced.
Now the state will manage it as one project.
"That is a lot more efficient, and it should save money," Strough said.
The work will not be done this year. There is no timeline yet. Work will run from the intersection with Cronin Road to the intersection with Quaker Road.
Get local news delivered to your inbox!
Subscribe to our Daily Headlines newsletter.