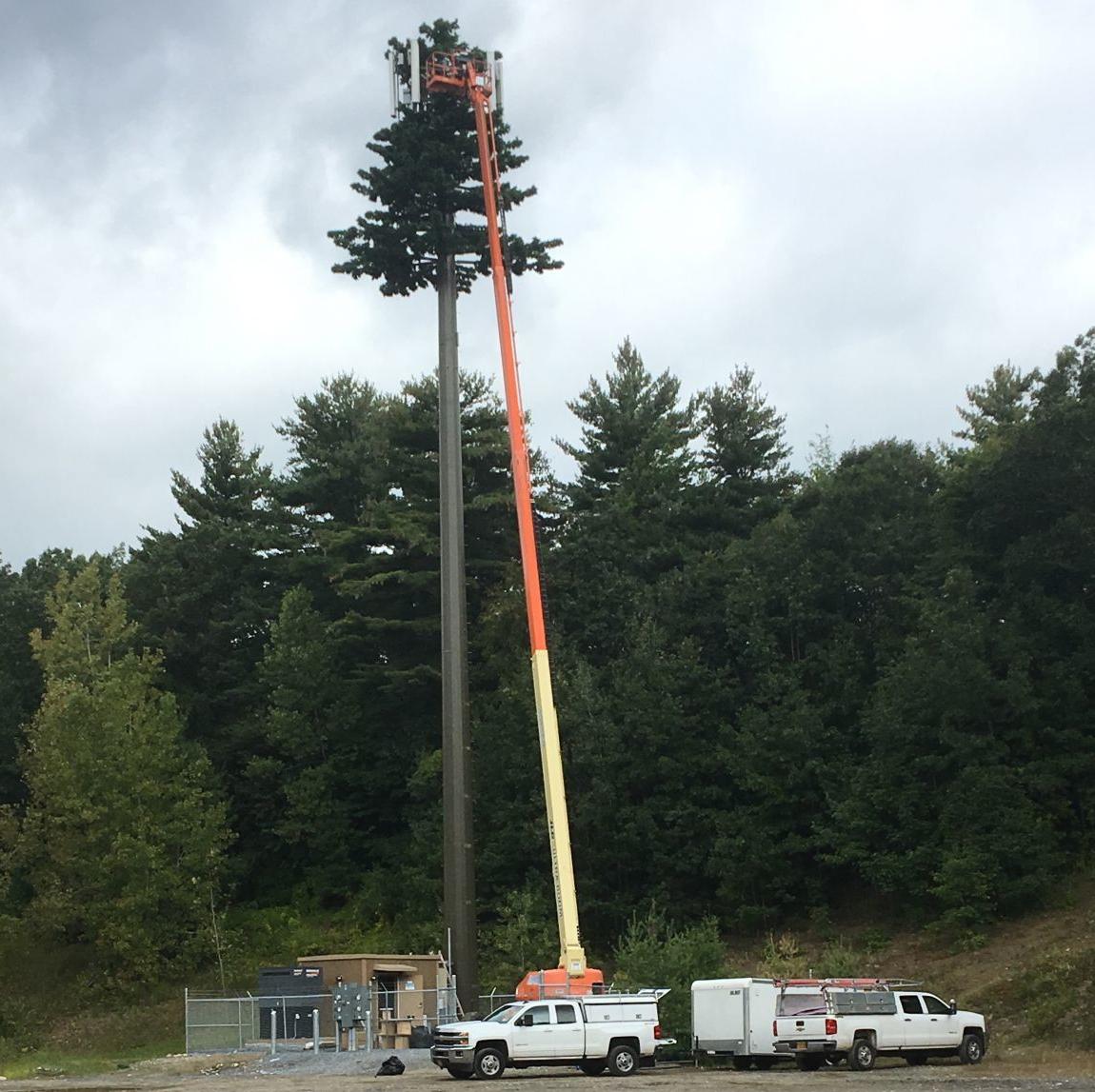 The Upstate Cellular Coverage Task Force, which held its first meeting Tuesday, has strong representation from the Adirondacks.
It is tasked with developing potential solutions and policies to address the lack of cellphone service in rural and remote parts of upstate New York.
Five of the 16 board members hail from the North Country: state Sen. Betty Little, R-Queensbury; state Assemblyman Billy Jones, D-Plattsburgh; Hamilton County Board of Supervisors Chairman Bill Farber, R-Morehouse; Rick Weber, deputy director for planning at the state Adirondack Park Agency; and the governor's Assistant Secretary for Economic Development Barbara Rice, a Saranac Laker who has previously held positions on the Franklin County and APA boards.
The task force, which Gov. Andrew Cuomo originally proposed as part of the 2019 State of the State speech, will be administered by Empire State Development.
It consists of industry experts, community leaders, government officials, environmental representatives and others.
As an adviser, it has retained Alvarez & Marsal, a global professional services firm known for helping manage turnarounds at such firms as Lehman Brothers, HealthSouth, Tribune Company and Target.
The lack of upstate cellular network coverage undermines economic growth, affects communications and safety, and inhibits adoption of smart municipal infrastructure, according to the governor's press release. The task force is supposed to review existing policies, potential constraints and available resources, and funding sources including federal support, to develop implementable recommendations for enhancing cellular coverage in unserved areas, including the Adirondacks and Catskills.
Jones and Little are denoted as ex officio members, meaning they are members by virtue of holding another office.
Jones has previously called Little the "Queen of cellphone service in the North Country," and Little has been quoted as saying, "I never met a cell tower I didn't like."
"No region of the state, including the North Country, can afford to be stuck in the 20th century," Little said in the release. "People now rely on their cellphones for so many important reasons, including being able to make a life-saving phone call. I applaud the governor for creating this task force."
"The lack of widespread cell service has been a longstanding problem for North Country communities," Jones said. "The North Country has been at a distinct disadvantage with large gaps in cellular coverage for far too long, posing a risk to safety and putting our communities at an economic disadvantage."
Jones also said he plans to continue pushing to expand access to high-speed internet to the North Country.
"High-quality cell service is an essential tool for New Yorkers who live in rural and remote parts of the state-and anywhere in New York-to communicate with friends and loved ones, attract business and even do homework," Rice said in the release.
"Every New Yorker should be able to access a stable cell connection, yet our upstate regions have struggled for too long to make the connections that are vital to everyday life and commerce," Cuomo said in the release.
In 2015, the governor launched the $500 million New NY Broadband Program to achieve statewide high-speed internet access. He claims that after full implementation of the program, more than 99% of New Yorkers will have access to wired broadband.
"We and others stressed the importance of addressing cellphone service gaps in the North Country to Governor Cuomo at the end of last year, and he responded by proposing this task force in his 2019 State of the State," North Country Chamber of Commerce President Garry Douglas said in a separate press release. "And now we not only have a task force in place as a major next step, but we have exceptionally strong appointees from the North Country including Senator Little, Assemblyman Jones, Bill Farber and Barbara Rice."
The other 11 members of the task force are as follows:
Get local news delivered to your inbox!
Subscribe to our Daily Headlines newsletter.