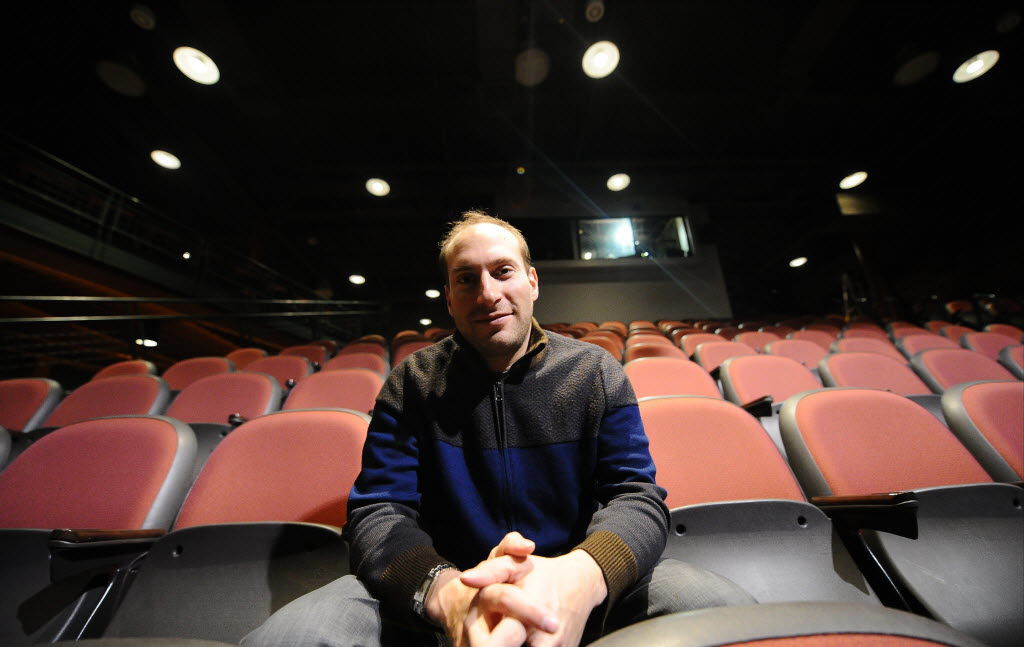 GLENS FALLS — Part of getting ready for the Adirondack Theatre Festival summer season is finding area housing for over a 100 professional artists.
This summer ATF needs to house 150.
"Without support from generous donors, we wouldn't be able to afford to bring in our Broadway-level talent," said Producing Artistic Director Chad Rabinovitz. "Housing can be for as little as a few days or as long as four weeks. (For this summer) We still are looking for 30."
According to Rabinovitz, housing (at a minimum) requires a private room with a private bath for artists, kitchen access and smoke-free environment.
John and Janet Cordes of Glens Falls have been housing actors for a decade now, calling themselves the "dog-friendly' option.
"We look at our schedule and some years we have housed actors from every show," said Janet on Saturday, referring to the season that runs from June to August. "Some years, if we are going away or we have company coming, we might not house any."
Each year, offers a new story for John and Janet to add to their decades' worth of summer housing tales.
The first year the Glens Falls couple hosted Bill Bowers, a critically-acclaimed actor who's "It Goes Without Saying" opened at the ATF summer festival before premiering Off-Broadway.
"We've stayed in touch with him a lot," John and Janet said.
One year, Liz Larsen, who is currently starring in the original Broadway musical, "Beautiful-The Carole King Musical" stayed with the John and Janet.
"At the end, her family came up with her two boys and they said, 'we're going to make you a meal for all you've done,'" John said.
You have free articles remaining.
Last year, they wondered about what they kept hearing from the actors room. "We could hear him talking and we thought, 'he's got a lot of drama in that relationship," said John, laughing. "When we go to the show, we hear the same thing. He was running his lines with his girlfriend over Facebook."
Being a housing donor is relatively easy, they said.
"Honestly, we don't see them for a lot of time," he said. "Their schedule is opposite of ours and they are going to the theatre while we are at work and they are out till about midnight."
They did say that each year the personalities vary. Some are quiet and to themselves while others want to chat a bit.
"When David and Martha started the ATF, they wanted to get actors out of New York City so they could experience another lifestyle," said Janet, who was on the ATF board of directors for 10 years, about founders David Turner and Martha Banta. "Our community is so welcoming."
Rabinovitz said this summer's upcoming shows are the best yet and he is thrilled about the cast.
"I'll be in New York all next week finishing up casting. Half the shows are already cast," he said. "And scripts are under development. They are literally being rewritten right now ... but we need places to house the actors."
Not available all summer?
Rabinovitz said they will match the homeowner's availability.
"Let us know when you are available," he said.
And even if you live outside of Glens Falls, Rabinovitz said that's not a problem because they have a company management team that drives artists where they need to go.
"Housing someone is a big thing," he said. "Some have been doing it for a decade. They get to meet the artists and be part of the show."
Kathleen Phalen-Tomaselli covers Washington County government and other county news and events.