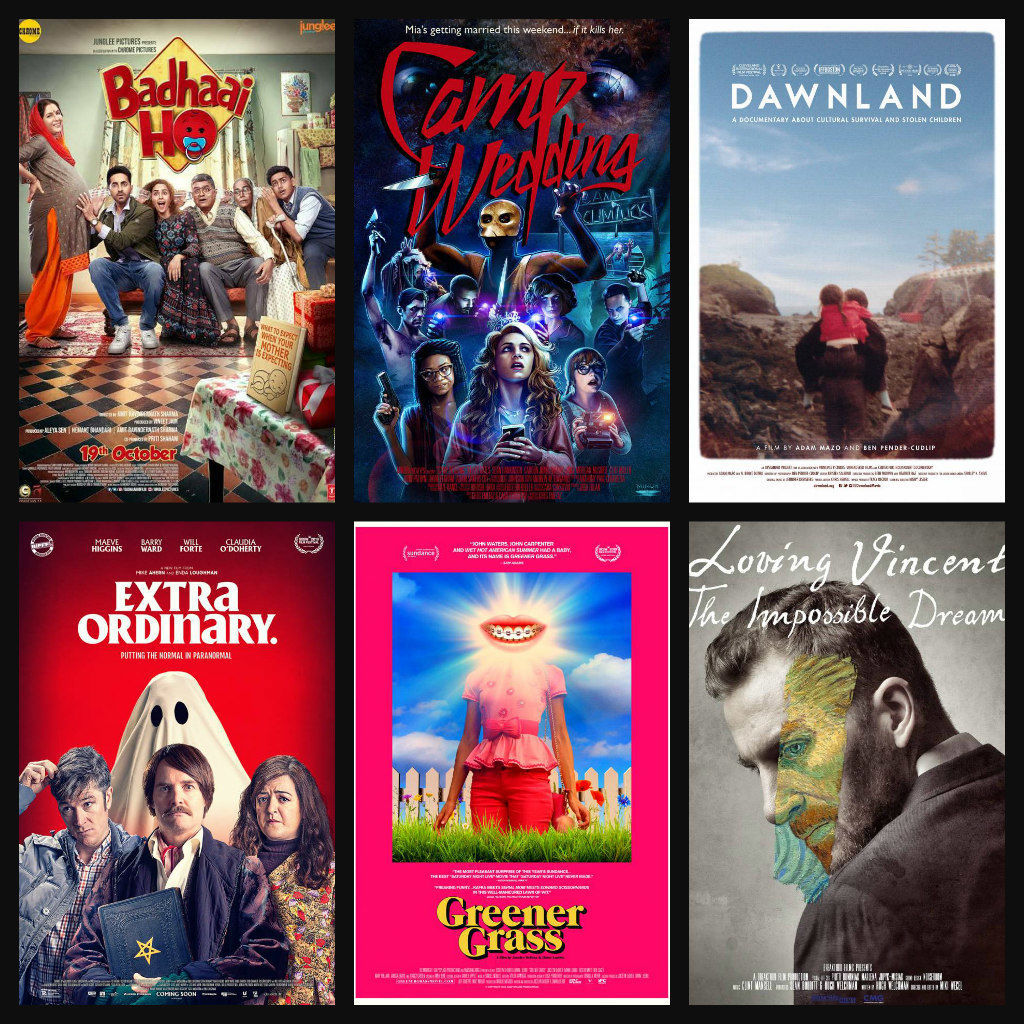 GLENS FALLS — The Adirondack Film Festival is gearing up for a bigger than ever October weekend with a packed schedule of new film screenings and special events.
With 135 scheduled films, including award-winning headliners, features, documentaries and shorts, there is a bit of something for everyone. Or as festival organizer Chad Rabinovitz said, "There are 25 things for everyone."
The record-breaking annual festival kicks off Thursday, Oct. 17 with "Pretenders," a James Franco film, shot entirely in Albany with opening shots of the historic Palace Theatre on Clinton Avenue.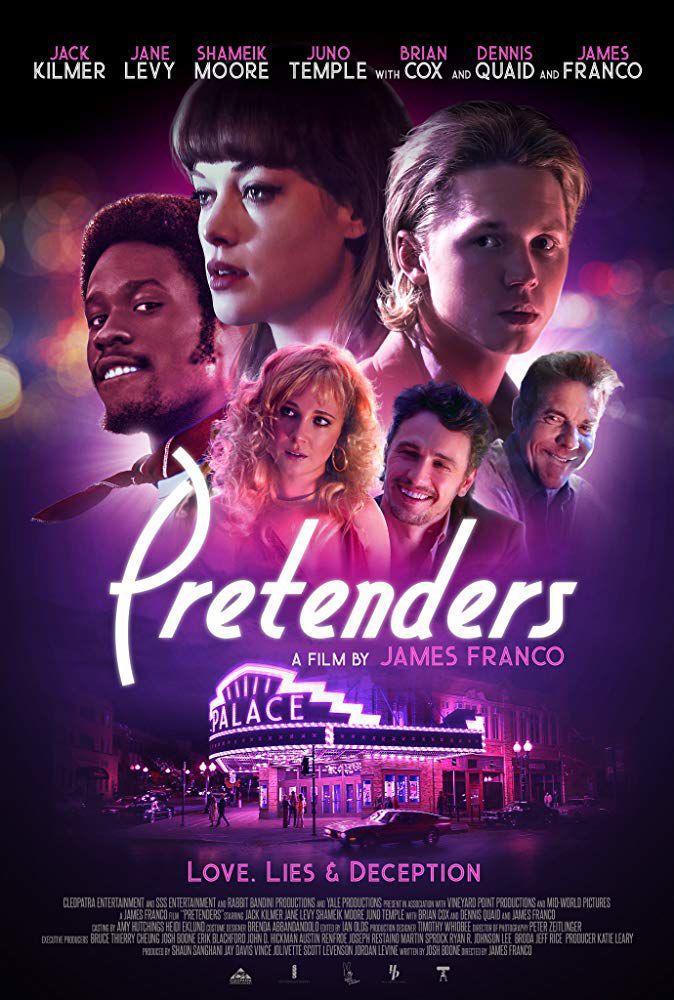 "It hasn't even been released yet," said Rabinovitz, adding that last year the festival opened with the Glens Falls-filmed "Radium Girls." "I'd like to keep that slot for local films … this year, there is a lot of locally shot content."
Since its first festival four years ago, the Adirondack Film Festival continues to grow, with more and more filmmakers vying for a chance to screen their films at the Glens Falls event.
"The festival is now a priority for filmmakers," Rabinovitz said, explaining that notable filmmakers are now submitting for acceptance in the festival instead of organizers seeking them out. "We have more to choose from. The festival is overall better with access to bigger features and headliners."
In 2018, film festival organizers tallied 900 passes sold, an increase of 50 percent over year two. And back in 2016, organizers were surprised by the inaugural festival's attendance. With each year since, the festival has continued to break records in number of tickets sold, number and quality of films scheduled and number of filmmakers coming to Glens Falls for the event.
GLENS FALLS — Adirondack Film Festival organizers tallied 900 passes sold to the 2018 festival shortly before it wrapped up on Sunday afternoo…
With more than 2,000 film submissions, selecting this year's 135 films required thousands of hours of film viewing by the festival's director of programming, Jess Levandoski, and the festival screening team.
"This year's lineup is outrageous. I personally watched over 1,500 hours of films," Levandoski said. "These Adirondack Film Fest independent filmmakers are exceeding the already high standards I've come to expect from the fest. I'm worn out, but I'm ready to share these with our audience."
"Pretenders," set for 7 p.m. at the Charles R. Wood Theater in downtown Glens Falls, kicks off four days of viewing at six downtown venues — two screens at the Charles R. Wood Theater, two screens at The Queensbury Hotel, the Park Theater and Crandall Public Library.
The cabaret space at Charles R. Wood Theater is an added full-screen venue for this year's fest and will be set-up like an actual cabaret with café tables and chairs.
Among the many special events is a stunt panel of East Coast stuntmen and women who have done some wild moves in films and TV shows such as "Law and Order SVU," "Game of Thrones," "Wonder Woman," "Black Panther," "Star Trek," "Lethal Weapon," "Orange is the New Black," "Justice League" and the "Avengers" to name a few.
"There are drivers, doubles, stunt coordinators," Rabinovitz said. "It's a fascinating subject and many people don't know how those effects get made. This panel is exciting and educational."
Exploring films from other countries has been part of previous festivals, including last year's French film, "Mrs. Hyde."
But this year's event takes it a step further, with the screening of the Indian comedy film,"Badhaai Ho" ("Congratulations,") winner of 13 major Indian film awards.
In this Hindi-language, "New Bollywood" film, a 25-year-old man tries to suppress his embarrassment when his mother announces she is pregnant.
Prior to the "Badhaai Ho" screening, there will be a food tasting of Indian finger foods prepared by chef Santhosh Kochuparambil, owner of Karavalli Restaurant in Saratoga Springs along with Bollywood music videos at the Charles R. Wood Theater.
Following the film, Indian film expert, Pulkit Datta, will talk about Indian filmmaking.
Virtual reality is back at this year's festival with several options, including the Colin Farrel narrated "Gloomy Eyes."
Also, VR will offer participants the experience of riding an elevator up 80 stories to walk a plank across a vast city. According to Rabinovitz, there will be an actual plank (on the ground) at the festival so viewers can feel the plank on their feet.
"When the elevator doors open, there it is," said Rabinovitz. "Right there, some people can't do it, others crawl or creep along."
Director Aggie Ebrahimi Bazaz weaves together the experiences of an immigrant community in Saratoga Springs, following recent ICE activity in the city, in a poetic and participatory 360-degree VR film.
All VIP Pass holders will receive the VR viewer that holds a smartphone for viewing the downloaded film.
"Viewers can either watch it at any time in their viewer or view it during a screening time," Rabinovitz said.
Also new this year are unlimited servings of popcorn at two — Queensbury Hotel and the Charles R. Wood Theater — popcorn bars, offering 15 different seasonings, including buffalo wings and garlic parmesan, as well as popcorn toppings like M&Ms and marshmallows.
For the first time, festival-goers will get to see a new TV pilot, "Adulting," that is currently getting shopped around.
"They get to judge if it should get picked up," Rabinovitz said.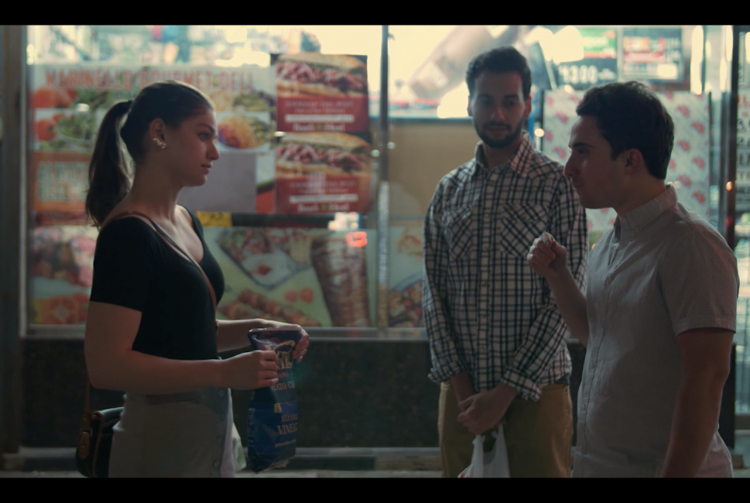 Since its inception, ticket holders have cast hand-written ballots for the best of the festival. But this year, the voting is digital, making the awards ceremony a bit earlier, because organizers will not have to hand-count the ballots from various locations.
Just like other years, there are blocks of shorts, and open-to-all parties every night.
"The people who made the films are here," Rabinovitz said. "This experience exists only this one weekend."
The festival runs through Sunday, Oct. 20, when the Best of the Festival award winners will be screened again.
Rabinovitz said that's a good opportunity to see favorites again, or catch an award-winner missed during the other scheduled times.
'Badhaai Ho' Official Trailer | Ayushmann Khurrana, Sanya Malhotra | Director Amit Sharma
Extra Ordinary UK/Ireland Trailer
Greener Grass - Official Trailer I HD I IFC Midnight
Loving Vincent: The Impossible Dream (2019) Official Trailer
Pretenders (Official Trailer Video)
The Peanut Butter Falcon | Official Trailer | Roadside Attractions
Get local news delivered to your inbox!
Subscribe to our Daily Headlines newsletter.