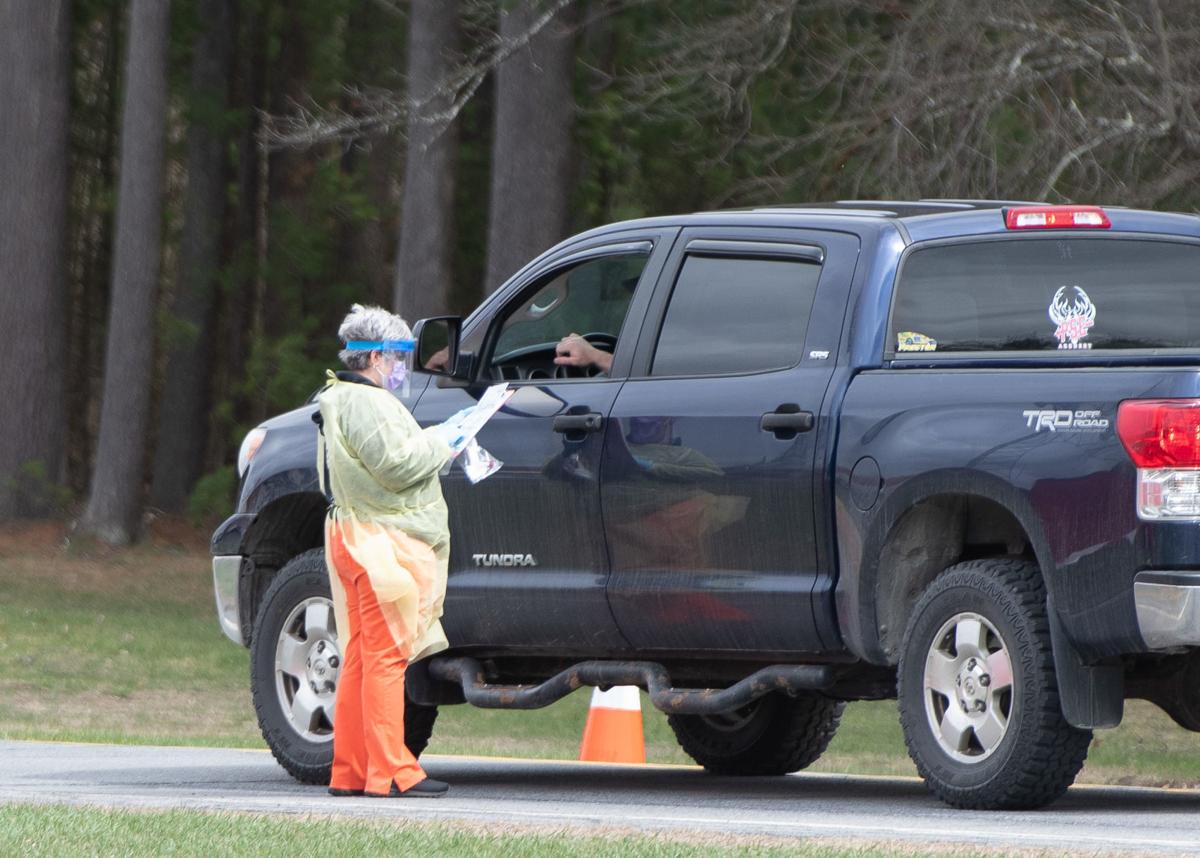 A personal care business owner has tested positive for coronavirus, Warren County Health Services reported Monday.
The person did not have any symptoms, but got a test because personal care workers are required to get a test every 14 days.
Health Services has contacted everyone who needs to be quarantined due to exposure. That includes 11 clients and 14 other people with close contact.
Warren County is not releasing the name of the business since all clients have been contacted. The business provides personal care that is not medical, which means it is likely to be a business that offers nail or hair care.
However, Health Services said it's possible the owner did not follow the rules required to keep customers and staff safe. The county will refer the owner for potential fines if officials determine the rules were not followed.
"This situation demonstrates that business owners must follow state safety requirements to keep our community safe," Warren County Health Services Director Ginelle Jones said in a news release.
Statewide, cases have gone down as the state slowly reopened, Gov. Andrew Cuomo said at Monday's press conference.
It has been seven weeks since regions started to reopen.
"Every expert warned us on the reopening you could see the numbers go up. Our premise was you could moderate the activity" and keep cases under control, Cuomo said. "The question was: Can you control the increase? We haven't needed to control the increase. We had a slight decline and now we're basically running flat."
But he warned that the reopening was working because of "little corrections" like not allowing indoor dining in New York City and not allowing malls and movie theaters to open anywhere.
"It doesn't mean go out and have a party," he said of the statistics. "I like to say we crossed the mountain. We don't want the challenge of saying we crossed the mountain range. One mountain was enough."
Warren County reported one more person tested positive, for a total of 254 confirmed cases. Eight people are currently ill, with one person hospitalized. There were no additional recoveries overnight.
Washington County reported no change, with a total of 223 confirmed cases, 209 recoveries and 13 deaths, which leaves one person still ill.
Saratoga County reported that 18 people tested positive over the three-day holiday weekend, for a total of 577 confirmed cases and 42 people still ill. There were three people hospitalized Monday.
Essex County reported three people tested positive over the three-day holiday weekend, for a total of 63 cases. Four people are still sick and no one is hospitalized.
The Capital Region reported a total of 27 people tested positive Sunday, with cases in all but Greene County.
Glens Falls Hospital reported one coronavirus patient Monday, and Saratoga Hospital reported zero.
Statewide, 484 people tested positive Sunday. There were 817 people hospitalized with coronavirus, and nine people died.
Concerned about COVID-19?
Sign up now to get the most recent coronavirus headlines and other important local and national news sent to your email inbox daily.