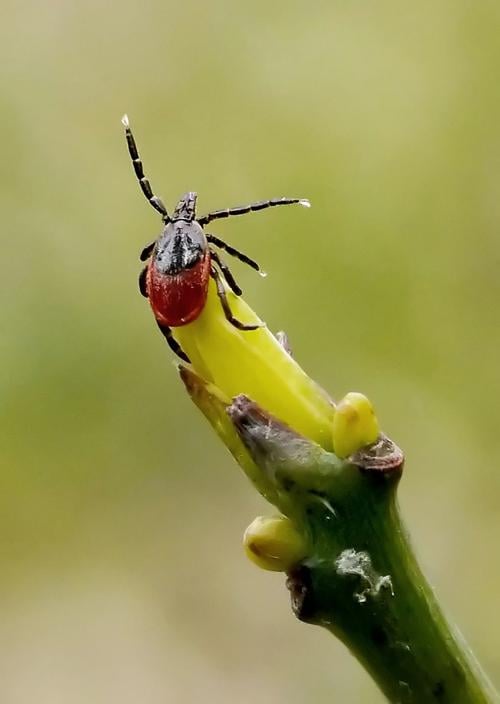 The New York state Senate reinstated $1 million in funding for Lyme and tick-borne illness research in the draft executive budget for 2019-2020.
While that funding is still not guaranteed, the line item had been zero earlier this year.
Researchers like Lee Ann Sporn at Paul Smith's College and Holly Ahern at SUNY Adirondack have been advocating for the funding to be put back in the budget.
The $1 million last year helped fund Sporn's unprecedented study of harvested deer blood in the Adirondacks. The study found that a potentially lethal virus called Powassan is more widespread than previously thought.
With ticks found in higher places and a lethal tick-borne illness more widespread than previ…
Others, including the Adirondack Mountain Club, have called on state leaders to secure the funding. In an op-ed, Executive Director Neil Woodworth said research supported by the state funding has "resulted in new ways for people to protect themselves through clothing and lawn treatments, and through tick bio-controls."
With ticks found at higher elevations and in more northern areas of the country, the diseases and illnesses they carry are traveling with them.
The executive budget deadline is April 1.
To learn more about what ticks are carrying in your county, check out the state Department of Health's tick collection data by searching for "ticks" on health.data.ny.gov.
Water infrastructure funding also in flux
Environmental organizations are also calling on state leaders to invest more funding in the Clean Water Infrastructure Act.
The state Senate budget proposal includes $2.5 billion, and groups like the New York Public Interest Research Group, Natural Resources Defense Council and Riverkeeper are looking for the Assembly and Gov. Andrew Cuomo to approve that.
Studies show that over the next two decades, $38 billion will be needed to update drinking water infrastructure across the state and $36 billion will be needed to upgrade wastewater infrastructure.
"The Clean Water Infrastructure Act has funded critical projects in every region of the state, helping to address emerging contaminants in drinking water, fight harmful algal blooms, reduce sewage overflows that foul our waters, and more," said Adrienne Esposito, executive director for Citizens Campaign for the Environment, in a release. "Despite the program's success, water infrastructure needs continue to vastly exceed available resources."
Harmful algal blooms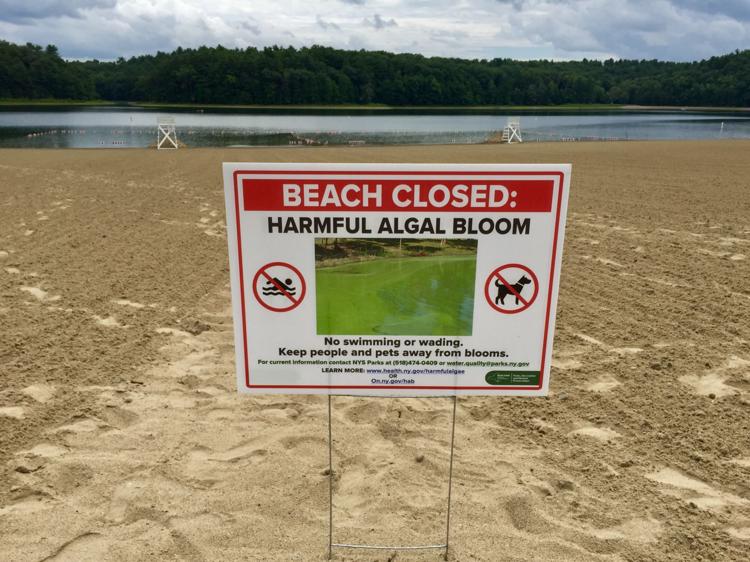 The Washington County Soil and Water Conservation District is hosting a talk about harmful algal blooms at 6 p.m. Tuesday, March 26, in the Greenwich Elks Lodge 2223, 130 Bulson Road, Greenwich.
Harmful algal blooms, scientifically known as cyanobacteria, affected multiple Warren, Washington and Saratoga county water bodies last summer, including Moreau Lake. The blooms, which look like algae, will sometimes produce toxins that are harmful to human and animal health.
They usually crop up in late summer and early fall, when water bodies are warm, and tend to bloom on calm days after storms. The blooms need nutrients like nitrogen and phosphorous to proliferate.
Karl Czymmek, a senior extension associate at Cornell University and Pro-Dairy team member, will present the talk. He will give an overview of what farmers and landowners are doing and can do to reduce harmful algal blooms.
"This is a general information session for the public to create an educated discussion about HABS (harmful algal blooms) and what contributes to them besides just agriculture and to hopefully give folks a little better understanding on this topic," said District Manager Corrina Aldrich in an email.
For more information on the meeting, contact the district at 518-692-9940 Ext. 5.
New air group meets
Greater Glens Falls Wants Clean Air met for the first time Wednesday night at Crandall Public Library.
About 30 people joined organizer Tracy Frisch to begin discussions on firming up the vision and mission of the group. Ultimately, Frisch hopes, the group will focus on learning what's in the air of the Glens Falls region.
Those who attended ranged from college students interested in sustainability, to bikers concerned about their daily commute past the flue stacks of multiple industries along the Hudson River, to homeowners, to local government officials.
"I think there's a lot of talented and committed people, and we're pleased that they are interested in clean air," Frisch said.
Get local news delivered to your inbox!
Subscribe to our Daily Headlines newsletter.