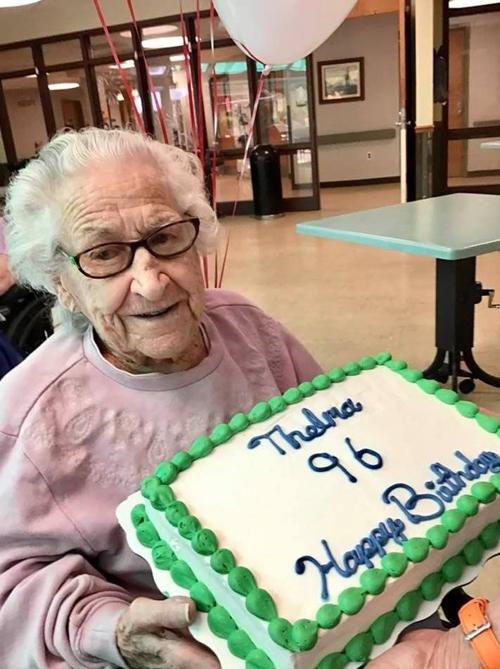 Gallagher awarded scholarship money
SALEM — The 73rd annual Belle C. Burnett Scholarship, sponsored by the Salem Area Woman's Club, was awarded to Lily Gallagher on July 24. Salem Central School's 2020 Valedictorian, Lily is the daughter of Michael and Karen Gallagher of Salem. Lily graduated with an Advanced Regents diploma with honors and mastery in math and science.
Her planned program of study is environmental studies which she will pursue at Franklin and Marshall College in the fall.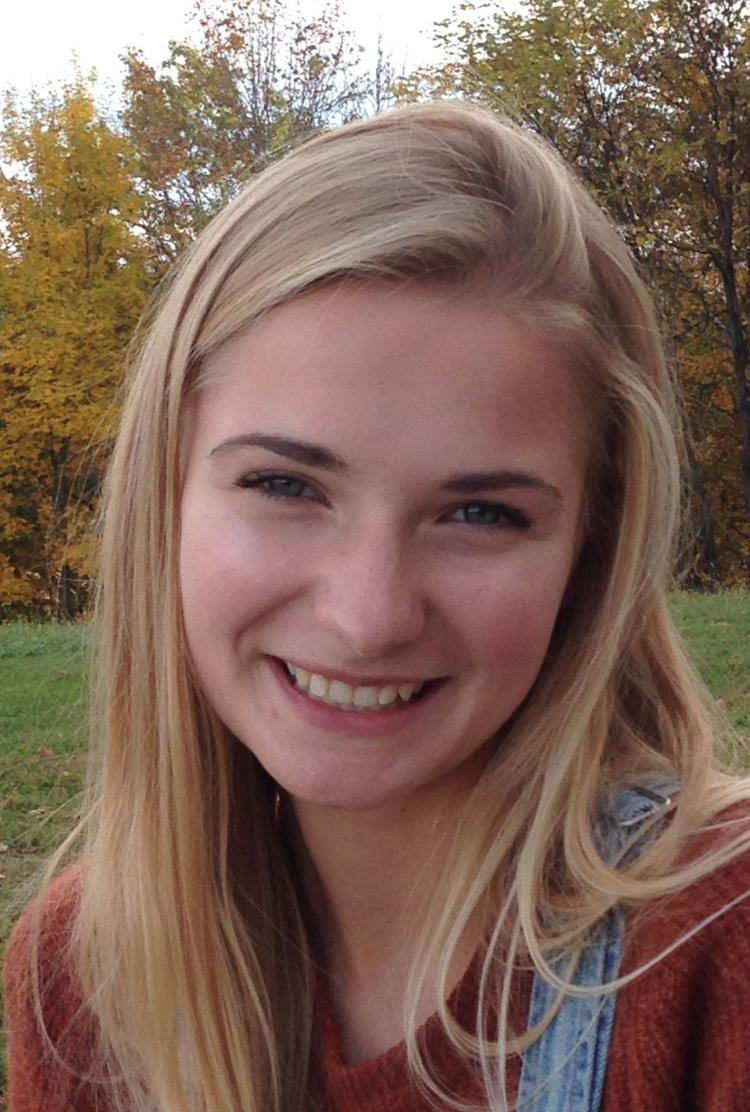 Lily exemplifies what the Belle C. Burnett Foundation represents with her warm outgoing personality, involvement in her school and community and academic excellence. She was selected as Salem Central School's top student for the 34th Annual Scholars Recognition Program sponsored by the Capital Area School Development Association. In addition, she also received the President's Education Award, a New York State Scholarship for Academic Excellence and a Bausch and Lomb Honorary Science Award. Over the years she has been active in sports and numerous clubs and service organizations. A gifted musician, Lily has performed with the All-County Chorus, band, NYSSMA, the Battenkill Chorale and Dorset Playhouse productions.
Awarded each year, the 2020 Belle C. Burnett Scholarship amount is $1,000. However, growth in this year's investment portfolio enabled the foundation to award an additional $1,500, bringing this year's award to $2,500. Former Belle C. Burnett recipients Greta Worthington (Class of 2017), Neva DiBlasi (Class of 2018) and Alyssa Loveland (Class of 2019) will also receive $2,500 each for the 2020/2021 school year as they continue to pursue their college studies.
Hartford Planning Board has vacancy
HARTFORD — The Hartford Town Board has one full member vacancy on the Planning Board effective immediately. The person appointed will be filling the unexpired term of the previous member through Dec. 31, 2023.
Any Hartford resident may submit letter of interest and qualifications to the Hartford Town Clerk, P.O. Box 214, Hartford, NY 12838. All letters need to be submitted by noon on Aug. 7 to be considered at the Aug. 11 Town Board meeting.
Masonic Lodge to host lobster bake
WARRENSBURG — The Warrensburg Masonic Lodge is hosting its annual Lobster Bake from 3 to 6 p.m. Aug. 15 at the Warren County Fairgrounds, 353 Schroon River Road. Take-out, drive-thru and contactless service available. Menu includes lobster, corn on the cob, baked potato and dessert. Meals cost $20. For information or tickets, call 518-518-644-4300. Advanced ticket sales only.
Women's Equality Day luncheon setLAKE GEORGE — The Adirondack Branch of the American Association of University Women will be sponsoring a Women's Equality Day event at the Wiawaka Holiday House "Tent" in Lake George from 11 a.m. to 2 p.m. Aug. 26. There will be a luncheon (soup/salad and 1/2 sandwich) on the porch or lawn.
The program will be held in the tent where the speaker, Patricia Nugent, will speak about four suffragettes. The event is limited to 45 people.
For reservations, send a check only payable to AAUW/ ADK. branch for $30 a person to Mary Enhorning, 7 Oakwood Drive, Queensbury, NY 12804 by Aug. 15. Masks are required and social distancing will be practiced. The event is open to the public.
Programs to focus on Black History
SARANAC LAKE — North Country Community College, the Adirondack Diversity Initiative and the Adirondack North Country Association are collaborating to present a series of online programs that shine light on Black History in the Adirondacks.
The sessions are part of "North Country Live: Summer Series," held via Zoom at 7 p.m. every Thursday in August. The presentations are free, although pre-registration is required so invitation details can be sent to participants.
The lineup for August is as follows:
Aug. 6: "The story of Timbuctoo: Black voting rights in the Adirondacks," with Pete Nelson, a co-founder of ADI and an adjunct faculty member at NCCC. The presentation will focus on the effort to establish voting rights for free blacks in the North Elba region of the Adirondacks in the 1840s.
Aug. 13: "Abolitionist Rising: The Tortured Life of John Brown," with NCCC faculty member Tom McGrath. The presentation will explore Brown's incredible life, which ultimately led to his emergence as a violent abolitionist crusader.
Aug. 20: "Hanging from the Beam: Harpers Ferry and the Execution of John Brown," with NCCC faculty member Tom McGrath. This program focuses on Brown's failed attempt to start a slave insurrection at Harpers Ferry, Virginia, his trial and public execution. It will follow Brown's body through the Adirondacks to his final resting place in North Elba.
Aug. 27: "Place Names in the Adirondacks: A Diverse Past," with Pete Nelson, a co-founder of ADI and an adjunct faculty member at NCCC. Learn the fascinating stories of some of the names in the region and the people whose presence and labors defined them.
Each presentation will be followed by an opportunity to interact with and ask questions of the host.
To register for the series, visit the college's North Country Live page at www.nccc.edu/live. All of the prior sessions are archived on the same page.
Series to feature Lyme disease expert
BOLTON LANDING — Lyme disease expert Dr. Holly Ahern will talk about Lyme disease and other tick-borne illnesses at 5:30 p.m. Aug. 5 as the third presenter of the Lake George Land Conservancy's Online Living Lands Series. Two additional presentations will follow, each taking place at 5:30 on Wednesday evenings.
Each summer the LGLC offers this free weekly presentation series to take an exclusive and up-close look at the wildlife and people who utilize the land of Lake George and the Adirondacks, past and present. Pre-recorded presentations are shared at 5:30 p.m. on the LGLC's website (lglc.org/events-and-programs/living-lands) and social media feeds. In some cases, the presenters may be watching at the same time so that questions posted can be answered directly.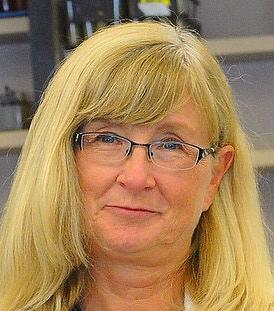 Ahern is an associate professor of microbiology at SUNY Adirondack and vice president of the Lyme Action Network, and has extensive teaching and research experience in bacteriology and molecular biology. As an expert on the scientific literature pertaining to Lyme disease and other tick-borne infections, Ahern has served on the state Senate Tick-borne Disease Task Force and on the Testing and Diagnostics subcommittee of the HHS Tick-borne Disease Working Group in 2018. Her talk will inform on the state of the science surrounding ticks and tick-borne diseases like Lyme disease.
The series will continue on Aug. 12 with a presentation by Charles Vendrei, retired DEC historic preservation officer, who will addresses historic, archaeological and land use issues associated with the Cortland St. Revolutionary War site in Lake George village. Up until recently, this site contained the remains of over two dozen soldiers and noncombatants of the American Northern Army who died in and around the Fort George small pox hospital in the summer of 1776.
On Aug. 19, LGLC staff will join Paul Cummings, LGLC board member and planner with the Chazen Companies, to discuss the LGLC's Bolton Recreational Hub Project. They will shed light on the initiative, show maps of proposed and pending trail linkages, share goals for the plan and how the Bolton Hub can combine land conservation with Bolton's economic growth into the future.
Access to these recorded presentations is open to the public; no registration required. Links will be provided at 5:30 p.m. on the designated date, and videos will continue to be available thereafter via the LGLC's website and YouTube channel, "LGLandConservancy."
Ti church to host free community dinner
TICONDEROGA — The next free community dinner at the Ticonderoga First United Methodist Church will be on Sunday, Aug. 9, from 4:30 to 6 p.m.
The menu will be pulled pork sandwiches with cole slaw and a dessert. Dinner will be available in the church front circle as a box-style takeout. Inside dining will not be available due to construction and COVID-19 regulations. Donations are appreciated but are not required.
The First United Methodist Church is located at 1045 Wicker Street (Route 9N) in Ticonderoga, just up the hill from the hospital. For more information about the church or dinner, please call the church office at 518-585-7995 or check-out the church web site at www.tifumc.com. Sunday services are held at 9 a.m. in the sanctuary or on https:// www.facebook.com/tifumc.
Hometown is compiled by Gretta Hochsprung. If you'd like to let her know about an upcoming event, email ghochsprung@poststar.com or call 518-742-3206.
Be the first to know
Get local news delivered to your inbox!