Car dealer supports puppet program
HARTFORD — The Vermont-based nonprofit Vermont Family Network's Puppets in Education program received a third year of funding from Ross Hometown Chevrolet to support a day of "Feelings, Anxiety and Friendship" puppet programs at Hartford Elementary School Feb. 26.
These empathy-building presentations helped children identify their feelings, learn tips on how to manage uncomfortable feelings and which adults they can talk to in times of stress. The anxiety presentations normalized worry and gave tips and tools for when anxiety becomes overwhelming.
Ross Hometown Chevrolet gave 10 of the 25-inch puppets to the school for use after the puppet troupe completed the programs.
Local quilter is a contestant
American Quilter's Society, the largest quilting membership organization in the world, announced that Connie Harris Farrington of Queensbury has been accepted as a contestant with her quilt, "Women Rulers," at AQS QuiltWeek in Paducah, Kentucky.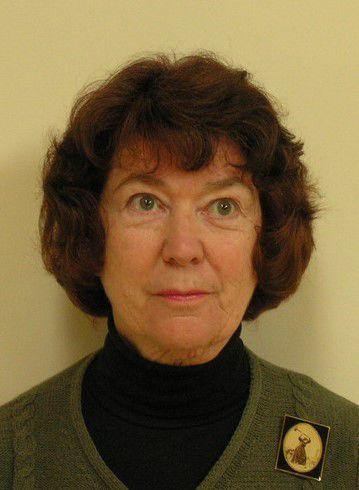 AQS QuiltWeek in Paducah features more than 400 quilts from around the world. The high point of the show recognizes the artistry of today's quilt makers as hundreds of quilters in the AQS Quilt Contest compete for $121,250 in cash awards. Quilts in this international contest and exhibition come from around the world, with entries from 41 states and 16 countries.
Library to host bear building workshop
LAKE LUZERNE — The Hadley-Luzerne Public Library will host a build-a-bear workshop at 11 a.m. Saturday at 19 Main St. Say goodbye to winter with a salute to Arctic polar animals. Call 518-696-3423 to reserve a spot.
Granville Democrats to hold meeting
GRANVILLE — The Granville Democratic Committee will hold its monthly meeting at 7 p.m. Wednesday at the Village of Granville Meeting Room, 51 Quaker St., directly across from Stewart's. All interested voters are invited to attend. For more information, contact Mary F. Silitch, chair, at 518-642-8086.
Hartford announces pre-K registration
HARTFORD — Hartford Central School District has scheduled pre-kindergarten registration for the 2020-21 school year beginning April 1. Incoming students must be 4 years of age on or before Dec. 1, 2020.
Registration packets will be available and may be picked up in the guidance office at that time. Registration requests for the morning or afternoon session will be on a first come, first served basis once the registration paperwork has been completed and returned to the guidance. For more information, contact Linda Parrott-Fuller, guidance secretary, at 518-632-5222, ext. 306.
Salem to hold pre-K school registration
SALEM — Salem Central School District announced pre-kindergarten and kindergarten registration has begun. The process is as follows:
To register for pre-kindergarten, parents and guardians of children who will be 4 years old on or before Dec. 1, 2020, are asked to contact the elementary office at 518-854-9505 and provide the district with required information. An informational meeting will be held at 6:30 p.m. April 23 in the primary gymnasium.
To register for kindergarten, parents and guardians of children who will be 5 years old on or before Dec. 1, 2020, are asked to contact the elementary office at 518-854-9505 and provide the district with required information. An informational meeting will be held at 5:30 p.m. April 23 in the primary gymnasium.
Additionally, a screening for incoming kindergarten students (who have not attended Salem's Pre-K program) is scheduled for May 11. Kindergarten visitation day is scheduled for May 29.
Parents and guardians will have the opportunity to return registration packets at the informational meetings. School administrators and other school staff will explain the screening process, present strategies for parents and guardians to prepare children entering school, schedule appointments for the screening sessions, and provide information about health requirements.
Parents and guardians who are new residents of the district and have elementary-age children should call the elementary office at 518-854-9505.
Seed-starting class planned March 15
SOUTH GLENS FALLS — Kathy Brown of Meadowlark Farm is conducting a seed-starting class from noon to 2 p.m. March 15, at 40 William St. The class is free; materials cost is $30, which includes seed, trays and instructions. For more information, email kbrown82@roadrunner.com or call 518-793-1968.
Quaker Springs to host annual dinner
SCHUYLERVILLE — The Quaker Springs Firemen and Auxiliary are hosting their annual corned beef and cabbage dinner from noon to 3 p.m. March 15 at 107 Blodgett Road. Adults cost $10; children cost $6; and children under 5 are free. Take-out is available; reservations are required. Call 518-584-6929 for reservations.
Democrats to hold petition-signing
HUDSON FALLS — The Washington County Democratic Committee will hold a petition-signing event from 7 to 9 p.m. Thursday at the Strand Theatre, 210 Main St. Candidates have been invited. Snacks and drinks will be available. A $5 donation is requested. For more information, contact Phyllis Cavanagh at 518-642-1408 or pcavan48@gmail.com.
Korean War group to hold luncheon
SARATOGA SPRINGS — The March luncheon for Ch. 60, Korean War Vet. Assoc., will be held at noon Thursday at The Parting Glass Restaurant, 40 Lake Ave. Hosts are Jean and Paul Nolan. For reservations, call the Nolans at 518-893-3379 by Tuesday or sign up at the meeting.
Veterans who served anywhere during the Korean War, in Korea at any time, spouses, widows, friends and relatives are all invited to attend. For further information or an application to join the organization, contact Charles Walters at 518-884-0396.
Dementia event set at Conkling Center
You have free articles remaining.
GLENS FALLS — The Conkling Center will host "Understanding and Responding to Dementia-related Behavior" from 1 to 2:30 p.m. Tuesday at 79 Warren St. Learn how to decode behavioral messages, identify common triggers and learn strategies to help intervene. The event is presented by Lindsay Stanislowsky of the Alzheimer's Association. To register, call 518-793-1494.
Conkling hosting Irish gardens talk
The Conkling Center will host "Gardens of Ireland" from 1 to 2:30 p.m. Thursday at 79 Warren St. Diane O'Connor of the Ticonderoga Historical Society will lead a visual expedition into the great estates – and simple cottage gardens – of the Emerald Isle. Feel free to wear green. Call 518-793-1494 to reserve a seat.
Courthouse to host history lecture
SALEM — The Historic Salem Courthouse will host a Susan B. Anthony history lecture called "Through Susan's Eyes," at 7 p.m. Thursday in the Archives Room in the courthouse. Debi Craig and Sandy McReynolds will share the many locations in Washington County where Susan B. Anthony and her family would have been directly connected.
The presentation will focus on Greenwich, Easton, Jackson and Cambridge. Many people do not realize that Susan's family moved to Battenville (town of Greenwich) in 1826, when Susan was only 6 years old, and lived here for 19 more years.
This area is a virtual history book of the Anthony family, but there is not an historic marker anywhere. Many of the events that formed Susan's thoughts about women's suffrage and rights were developed right here during her childhood and young adulthood.
The event is free and open to the public.
Methodist church to serve ham dinner
HUDSON FALLS — The Hudson Falls United Methodist Church will serve a St. Patrick's Day ham dinner from 4 to 7 p.m. Saturday at 227 Main St. with potatoes, cabbage, carrots, Irish soda bread and dessert. There will be live music 5 to 6 p.m. provided by the High Peaks Bluegrass band. Dinners cost $10 for adults; $5 for kids under 12. Proceeds will benefit the HFUMC Mission Trip team.
Historian to present Hill family program
GRANVILLE — The Washington County Historical Society and the Hebron Preservation Society are co-sponsoring a program by Fort Edward Historian Paul McCarty who will present a program, "The Forgotten Legacy of William and Elsie Norton Hill," at 7 p.m. Tuesday at The Organ Barn Bed and Breakfast, 672 N. Grimes Hill Road.
William Hill was a founder of the Fort Edward Historical Association in 1925. He was a former town historian who amassed a huge collection of local history primarily in Washington County, but including the greater area. His collection of books and materials was given to Adirondack Community College (now SUNY Adirondack) by his wife Elsie and their daughter Jean.
The Hills primarily made their money in the hardware store run by their family for two generations. The main sale commodity was explosives which were sold to Adirondack Mining Operations.
Their only daughter, Jean, never married and the bulk of their estate was placed in a trust for various nonprofit charitable organizations.
Mrs. Hill, the former Elsie Norton grew up on Main Street in Granville, a neighbor of Franklin and Ellen Pember, founders of the Pember Library and Museum. She was a graduate of Granville High School and Wellesley College. She was married to William Hill in the family home. In her youth, she accompanied the Pembers on their many trips to California.
R. Paul McCarty was appointed Historian of the Town and Village of Fort Edward in 1975. In his 45 years as historian, Paul has been dedicated to telling the history and preserving the past of Fort Edward and its surrounding areas.
Rebuilding Together names new board
Rebuilding Together Saratoga County recently appointed three community members to its Board of Directors and its new slate of board officers. The new board members are James Murphy of the Naval Nuclear Laboratory, Geoff Kelley of Stewart's Shops, and Ken Terpening of King Wealth Management. Rebuilding Together Saratoga County also announced Paul Lambert as the new board president.
Rebuilding Together Saratoga County is a volunteer-driven, nonprofit organization with a mission of "Repairing homes, revitalizing communities, rebuilding lives." In the 17 years since their founding locally, they have repaired 1,253 homes, revitalized 100 nonprofit centers and community spaces, and replaced 12 substandard manufactured homes with the help of 10,594 volunteers who have dedicated 77,647 hours of their time. For more information, visit www.RTSaratoga.org.
Washington County WIC has openings
Washington County WIC has immediate openings available for women, infants and children in the form of nutritious foods accessed through the eWIC Benefit Card, free up-to-date nutrition and health information, referral services and breastfeeding support.
Call Washington County WIC at 518-746-2460 for an appointment. The institution is an equal opportunity provider.
Sip and Canvas to aid Amorak Youth
HUDSON FALLS — Adk Creative Works will hold a Cabin Fever Sip and Canvas event from 2 to 4:30 p.m. Sunday, March 15 at the American Legion, 72 Pearl St. Participants will be able to "Release their Inner Artist" under the guidance of artist Sue Wright.
Door prizes and raffles will be available, and participants will also have the opportunity to purchase kindness-themed T-shirts and shopping bags. This is a family event. Everyone will create their own artwork to bring home.
Cost is $25 for adults, and $10 for children, which includes all materials. Pizza and lemonade will be available for an extra $5, and alcoholic beverages are available for purchase from the bar. Sign up by calling 518-338-8464 or email adkcreativeworks@gmail.com to register. Registration is also available the day of the event at the door.
Amorak Youth offers free youth programs in Hudson Falls and Fort Edward in the music and the arts, outdoor adventures, community service, citizen science and more. Information is at www.amorakyouth.org or Facebook @amorakyouth. Adk Creative Works is an artisan's marketplace, and music and art school on Route 9 in South Glens Falls.
Game night planned at Simpson church
ROCK CITY FALLS — Simpson United Methodist Church is hosting its monthly game night from 5 to 7:30 pm. Saturday at 1089 Rock City Road. All in the community are welcome to attend. Bring a favorite game and a dish to pass, or just bring a dish to pass and join in the fun and fellowship. Call Kevin at 518-309-3306 with questions.
Call for vendors for Hadley maple event
HADLEY — The Maple in April Festival is looking for vendors for its event from 8 a.m. to 4 p.m. April 25 and 26. Looking for vendors offering crafts, food, art, nonprofit organizations and commercial entities. Register for a 10-by-12-foot space for the two-day event for $75. For more information go to www.HadleyNYbusiness.org or email Tyrone at vendors@HadleyNYbusiness.org.
Lake George library to host book sale
LAKE GEORGE — The Friends of Caldwell-Lake George Library will hold a monthly book sale from 10 a.m. to 2 p.m. Saturday at 336 Canada St. Book lovers can count on finding a variety of items: adult and juvenile fiction, DVDs and more. Hardcovers cost $2; paperbacks from 50 cents; children's books from 25 cents; and $1 DVDs. For more information, contact the library at 518-668-2528.
Hometown is compiled by Gretta Hochsprung. If you'd like to let her know about an upcoming event, email ghochsprung@poststar.com or call 518-742-3206.
Be the first to know
Get local news delivered to your inbox!