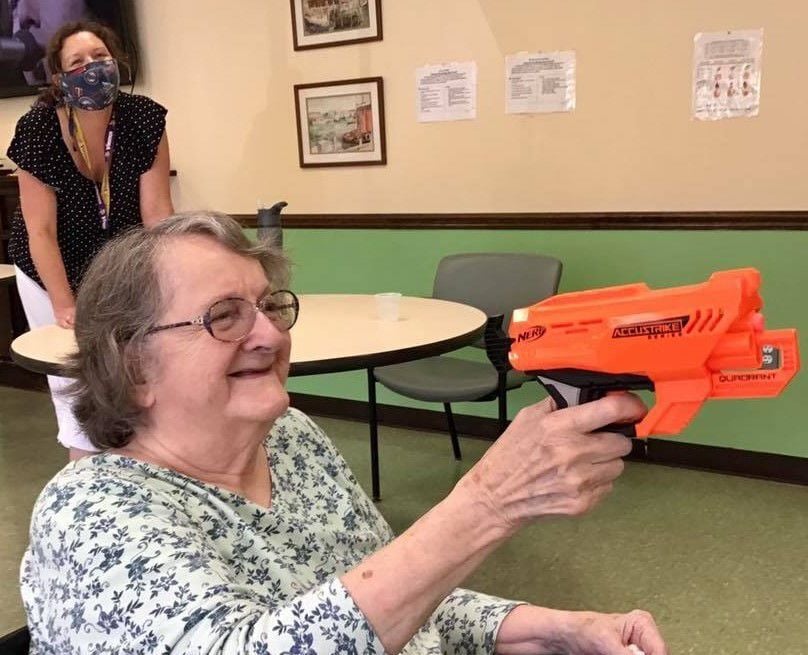 Annual Apple Festival set for Friday
WARRENSBURG — The seventh annual Apple Festival will take place from 3 to 6 p.m. Friday at the Warrensburgh Riverfront Farmers' Market on River Street.
Local vendors will sell local apples. The event will feature Saratoga Apple's varieties of organically grown fruit, sweet and hard cider and apple cider donuts.
The Warren County Master Gardener Station will provide growing information and apple recipes.
Enter the Apple Dessert Contest (provide at least one copy of recipe) and win Farmers' Market Bucks to support the vendors. Take samples to go.
Cornell Cooperative Extension of Warren County and the Upper Hudson River Quality Deer Management Association will provide field to fork recipes and samples of local venison.
Warrensburgh Historical Society will offer free new memberships. There will be live music in the gazebo with Peter Burrall. Wear a mask, sanitize hands and social distance. The event is sponsored by Warrensburgh Beautification Inc.
Food truck corral continues until Oct. 2
EASTON — The Fantastic Food Truck Corral will take place from 4 to 8 p.m. on Fridays until Oct. 2 at the Washington County Fairgrounds. Each Friday, the fairgrounds will be welcoming food vendors from around the area for an evening of food and local music at socially distanced picnic tables. Bring your own chair or blanket, or take your food to go.
Masks are required to visit the food truck event as well as maintaining 6 feet of social distancing from fellow food patrons and vendors. Handwashing stations with water and soap and hand sanitizer dispensers will be available throughout the corral for all to use throughout the event.
Landscapes workshop to be held at preserve
WILTON — The Wilton Wildlife Preserve & Park will offer a landscapes workshop from noon to 3 p.m. Sept. 22 and Sept. 26 at the Camp Saratoga location.
These free workshops are offered on two different days in late September to take advantage of autumn's display of colors. The first workshop will use watercolors with local artist Catherine Wagner Minnery. The second workshop will use acrylics with local artist Page Darrow.
This program is appropriate for participants older than 13. Workshop size is limited to 12 participants. Registration is required by Sept. 18.
All supplies will be provided, but participants can bring their own. Face masks will be expected to be worn throughout the duration of the program. Saratoga Arts made this program possible with a Community Arts Grant funded by the New York State Council on the Arts with the support of Gov. Andrew Cuomo and the New York Legislature.
Adirondack Wool and Arts Festival planned
EASTON — The Adirondack Wool and Arts Festival will take place from 10 a.m. to 5 p.m. Sept. 26 and from 10 a.m. to 4 p.m. Sept. 27 at the Washington County Fairgrounds. The event will feature local artisans and craft food and beverage vendors.
Vendors include fiber artisans, silversmiths, leatherworks, jewelry, woodcrafts, craft beverages and foods. Bring gently used fiber equipment and supplies to be sold at the silent auction. Items that are not sold on Saturday will be available for sale on Sunday.
Masks will be required for the event by all guests and vendors on the fairgrounds. Vendors will be spaced out throughout the fairgrounds to maintain ample spacing between people. All buildings will have one-way in and one-way out access with multiple hand sanitizer and handwashing stations located throughout the grounds.
Admission is $5; children 13 and younger are free. For information, visit the festival's website at www.adkwoolandarts.com.
Hometown is compiled by Gretta Hochsprung. If you'd like to let her know about an upcoming event, email ghochsprung@poststar.com or call 518-742-3206.
Be the first to know
Get local news delivered to your inbox!