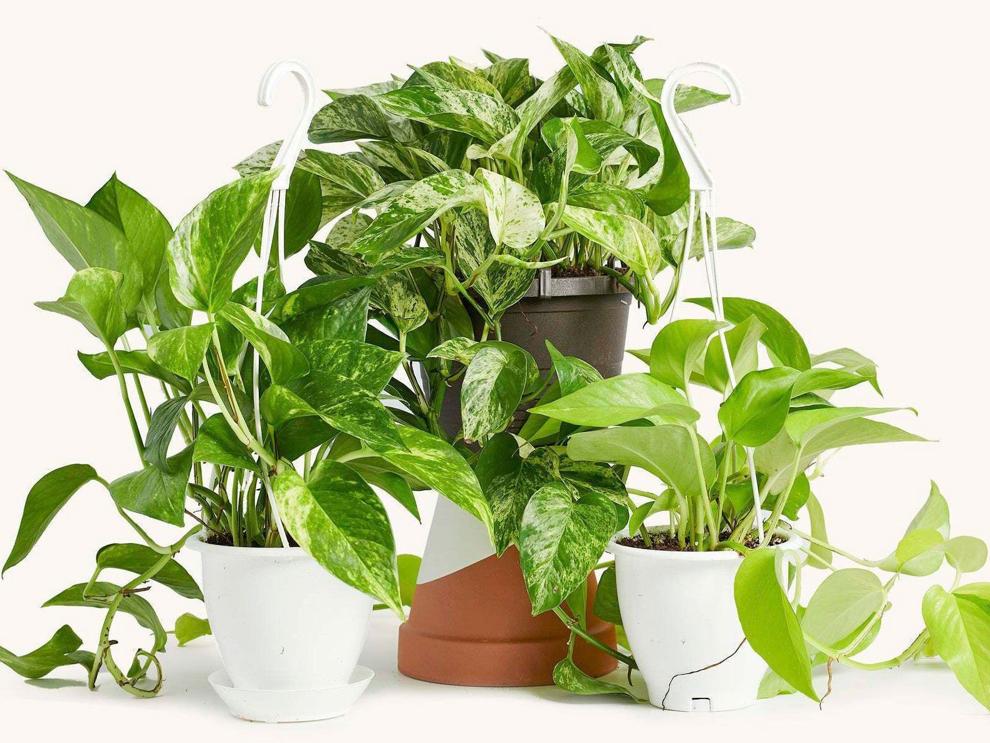 Climbing plants also are having a moment as social media feeds fill with images of vines spilling from containers and snaking their way up stair railings and bookcases. Philodendrons, especially the velvet-leaved "micans" and variegated "pink princess" varieties, are desirable, as are large hoya and pothos plants. All are relatively low-maintenance.
"The beauty of vining plants is that you can easily take a clipping and make another," Sabharwal said. "And they don't take up a lot of floor space" because they grow vertically.
He attributes their surge in popularity to the wholesale-retail cycle: In 2020, lockdowns and business restrictions created a shortage of plants, so demand grew. Commercial growers responded to that demand by producing more. But, Sabharwal said, small pothos and philodendrons flooded the market and just sat on nursery shelves, growing bigger as the year progressed. Now there's a large supply of plants with long vines, which are in greater demand.