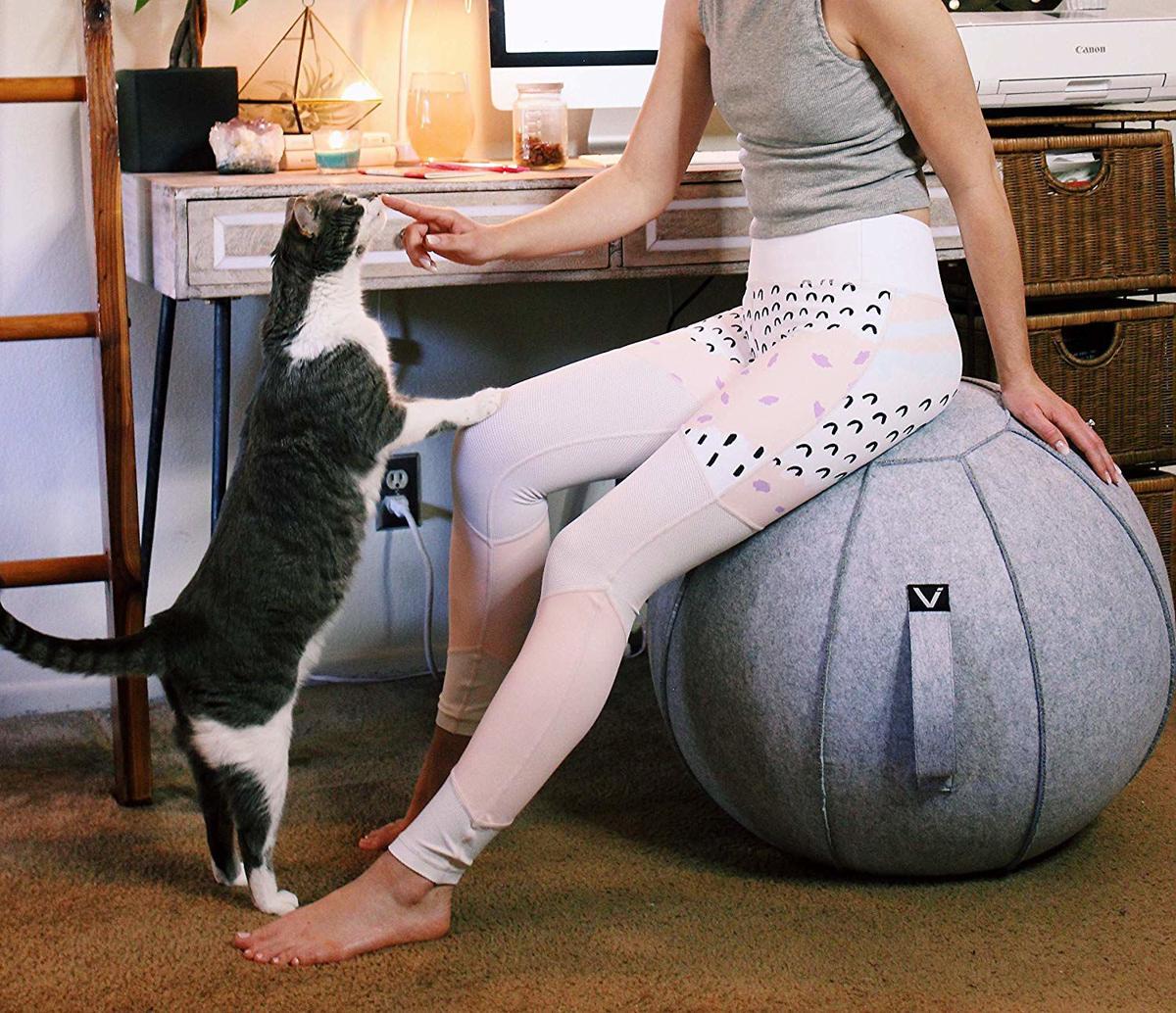 If you ever find yourself slumped over your computer screen or fighting low back pain after a long day, an ergonomic sitting ball could be the perfect solution for your home office or workplace. This luxe looking ball chair from Vivora has Amazon customers raving. Here's why:
How It Works
The Luno active sitting ball chair from Vivora seamlessly transitions from work to workouts. The ergonomic alternative to traditional desk chairs activates back and core support muscles which promotes good posture and relieves back pain. It can also be used in training routines for back and abdominal engagement. The self-standing base design makes it suitable for a weight limit of 400 pounds and the thick and durable carry handle makes it easy to move from room to room.
Stylish Design
Unlike similar sitting ball chairs that are made from brightly colored rubber, the Luno comes in muted and stylish colors, from a tweed blue or neutral marble to a brown leather look. The cover is also washable if you use the chair for work and workouts.
Why Customers Love It
Customers loved that this ball chair had a more modern look than plastic yoga balls, and felt durable and well made. Several reviews mentioned that this sitting ball helped reduce pain in hips, low back, and shoulders while making their core feel stronger.