These are the 25 least active places in the US
Most Americans don't get the recommended amount of physical activity, but these 25 places are the worst off.
Where are Americans the least active?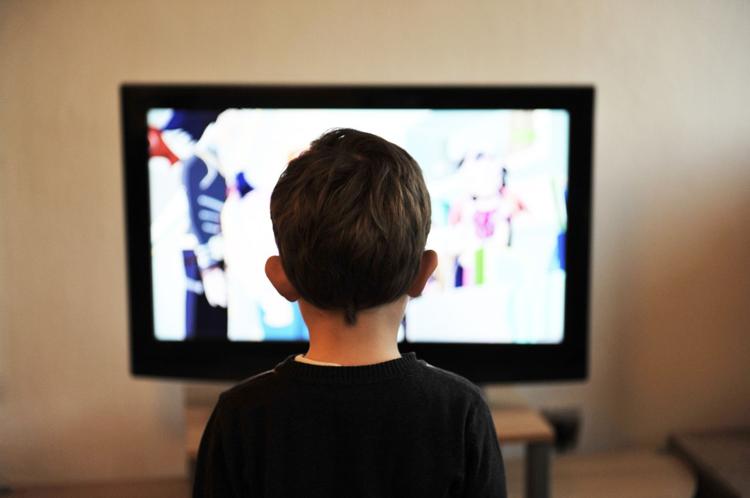 A July 2018 report from the Nielsen Company revealed that the average American spends more than 11 hours each day interacting with media in some form. That figure includes time spent on smartphones, tablets, personal computers, video games, radios, etc.
With all that time spent behind a screen, it's no wonder that Americans are lagging when it comes to exercise. According to the Centers for Disease Control and Prevention, only 21 percent of adults meet the 2008 Physical Activity Guidelines and less than 30 percent of high school students get at least an hour of physical activity every day.
The CDC gathers data on a variety of health measures through the Behavioral Risk Factor Surveillance System, which surveys more than 400,000 adults every year. The following is a look at which places in the United States are the least active, according to data collected in the BRFSS survey.
Note: The BRFSS reports data for metropolitan statistical areas, which may span multiple states. The Memphis metro area, for instance, consists of counties in Tennessee, Arkansas and Mississippi, even though the city of Memphis is in Tennessee. Ties are broken by the percentage of respondents who said they participated in 150 minutes or more of aerobic physical activity per week.
25. Spartanburg, South Carolina
Percent not physically active in past month: 29.8%
Percent not engaged in 2.5 hours of aerobic activity per week: 51.3%
Percent not participating in muscle strengthening exercises more than twice per week: 71.9%
24. Providence-Warwick, Rhode Island-Massachusetts
Percent not physically active in past month: 29.9%
Percent not engaged in 2.5 hours of aerobic activity per week: 51.8%
Percent not participating in muscle strengthening exercises more than twice per week: 71.7%
23. Philadelphia, Pennsylvania
Percent not physically active in past month: 29.9%
Percent not engaged in 2.5 hours of aerobic activity per week: 51.9%
Percent not participating in muscle strengthening exercises more than twice per week: 68.8%
22. Augusta-Richmond County, Georgia-South Carolina
Percent not physically active in past month: 29.9%
Percent not engaged in 2.5 hours of aerobic activity per week: 52.6%
Percent not participating in muscle strengthening exercises more than twice per week: 71.2%
21. Topeka, Kansas
Percent not physically active in past month: 30.1%
Percent not engaged in 2.5 hours of aerobic activity per week: 51.9%
Percent not participating in muscle strengthening exercises more than twice per week: 72.8%
20. Baton Rouge, Louisiana
Percent not physically active in past month: 30.1%
Percent not engaged in 2.5 hours of aerobic activity per week: 53.9%
Percent not participating in muscle strengthening exercises more than twice per week: 67.1%
19. Salisbury, Maryland-Delaware
Percent not physically active in past month: 30.7%
Percent not engaged in 2.5 hours of aerobic activity per week: 51.6%
Percent not participating in muscle strengthening exercises more than twice per week: 73.2%
18. Nashville-Davidson--Murfreesboro--Franklin, Tennessee
Percent not physically active in past month: 30.9%
Percent not engaged in 2.5 hours of aerobic activity per week: 56.7%
Percent not participating in muscle strengthening exercises more than twice per week: 71.9%
17. Minot, North Dakota
Percent not physically active in past month: 31.1%
Percent not engaged in 2.5 hours of aerobic activity per week: 53.9%
Percent not participating in muscle strengthening exercises more than twice per week: 69%
16. Rochester, New York
Percent not physically active in past month: 31.2%
Percent not engaged in 2.5 hours of aerobic activity per week: 51.1%
Percent not participating in muscle strengthening exercises more than twice per week: 69.6%
15. Grand Island, Nebraska
Percent not physically active in past month: 31.4%
Percent not engaged in 2.5 hours of aerobic activity per week: 52.6%
Percent not participating in muscle strengthening exercises more than twice per week: 74.8%
14. Louisville/Jefferson County, Kentucky-Indiana
Percent not physically active in past month: 31.8%
Percent not engaged in 2.5 hours of aerobic activity per week: 53.8%
Percent not participating in muscle strengthening exercises more than twice per week: 70.5%
13. Florence, South Carolina
Percent not physically active in past month: 31.9%
Percent not engaged in 2.5 hours of aerobic activity per week: 53.9%
Percent not participating in muscle strengthening exercises more than twice per week: 73.1%
12. Birmingham-Hoover, Alabama
Percent not physically active in past month: 32%
Percent not engaged in 2.5 hours of aerobic activity per week: 56.4%
Percent not participating in muscle strengthening exercises more than twice per week: 73.1%
11. Huntington-Ashland, West Virginia-Kentucky-Ohio
Percent not physically active in past month: 32.6%
Percent not engaged in 2.5 hours of aerobic activity per week: 52.2%
Percent not participating in muscle strengthening exercises more than twice per week: 73.2%
10. Corpus Christi, Texas
Percent not physically active in past month: 32.6%
Percent not engaged in 2.5 hours of aerobic activity per week: 59.1%
Percent not participating in muscle strengthening exercises more than twice per week: 77.4%
9. Tulsa, Oklahoma
Percent not physically active in past month: 33.4%
Percent not engaged in 2.5 hours of aerobic activity per week: 53.6%
Percent not participating in muscle strengthening exercises more than twice per week: 74.3%
8. Little Rock-North Little Rock-Conway, Arkansas
Percent not physically active in past month: 33.4%
Percent not engaged in 2.5 hours of aerobic activity per week: 55.7%
Percent not participating in muscle strengthening exercises more than twice per week: 74.4%
7. El Paso, Texas
Percent not physically active in past month: 33.5%
Percent not engaged in 2.5 hours of aerobic activity per week: 56.4%
Percent not participating in muscle strengthening exercises more than twice per week: 65.9%
6. Hagerstown-Martinsburg, Maryland-West Virginia
Percent not physically active in past month: 33.8%
Percent not engaged in 2.5 hours of aerobic activity per week: 54.6%
Percent not participating in muscle strengthening exercises more than twice per week: 77.9%
5. Charleston, West Virginia
Percent not physically active in past month: 33.9%
Percent not engaged in 2.5 hours of aerobic activity per week: 56.6%
Percent not participating in muscle strengthening exercises more than twice per week: 78.4%
4. Jackson, Mississippi
Percent not physically active in past month: 34.6%
Percent not engaged in 2.5 hours of aerobic activity per week: 62.4%
Percent not participating in muscle strengthening exercises more than twice per week: 72.6%
3. Tuscaloosa, Alabama
Percent not physically active in past month: 34.9%
Percent not engaged in 2.5 hours of aerobic activity per week: 63.5%
Percent not participating in muscle strengthening exercises more than twice per week: 78.5%
2. Gulfport-Biloxi-Pascagoula, Mississippi
Percent not physically active in past month: 35.1%
Percent not engaged in 2.5 hours of aerobic activity per week: 58.7%
Percent not participating in muscle strengthening exercises more than twice per week: 70.8%
1. Wichita Falls, Texas
Percent not physically active in past month: 36%
Percent not engaged in 2.5 hours of aerobic activity per week: 57.2%
Percent not participating in muscle strengthening exercises more than twice per week: 73.9%