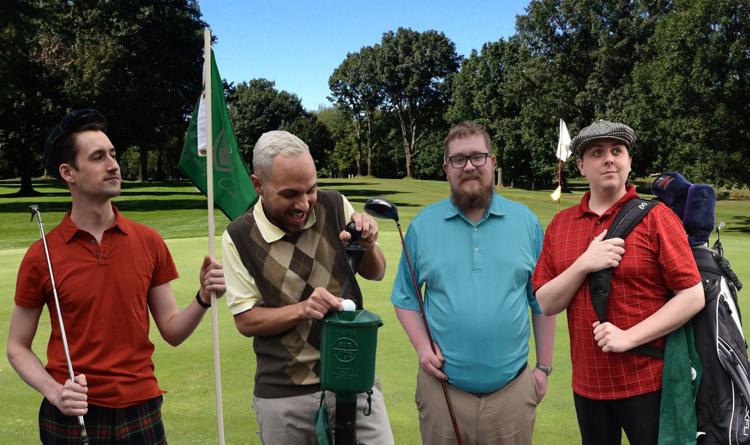 GLENS FALLS — Rick Wilson was mortified.
Sitting on the aisle 10 years ago at a production of "Menopause, the Musical" at the Capital Rep about the women's change of life, he was one of only three men in the audience.
The actresses sat on his lap and ran their hands through his hair.
"I'm turning all sorts of shades of beet red," Rick Wilson recalled.
He was laughing as he left the theater that night and knew what he had to do next.
Rick decided to write the male response to "Menopause," despite the fact that the mortgage broker had no previous experience writing musical comedies.
"He writes a heck of a Christmas letter," said his wife Nancy Wilson, also a mortgage broker.
He would wake up at 2 a.m. and write funny lyrics to already-well-known songs and sing them for his wife the next morning.
"I'd listen to what he was writing," Nancy said, "and I would just be rolling on the floor, holding my sides, and I said, 'Where did this come from? What is this? Who are you?'"
The result was a show called "Four Play, the Musical," which debuted with four sold-out shows at the Charles R. Wood Theater back in 2014.
The 90-minute show has been reworked with younger actors, more songs and less dialogue in a cabaret-style show at The Park Theater May 10-11 and May 17-19.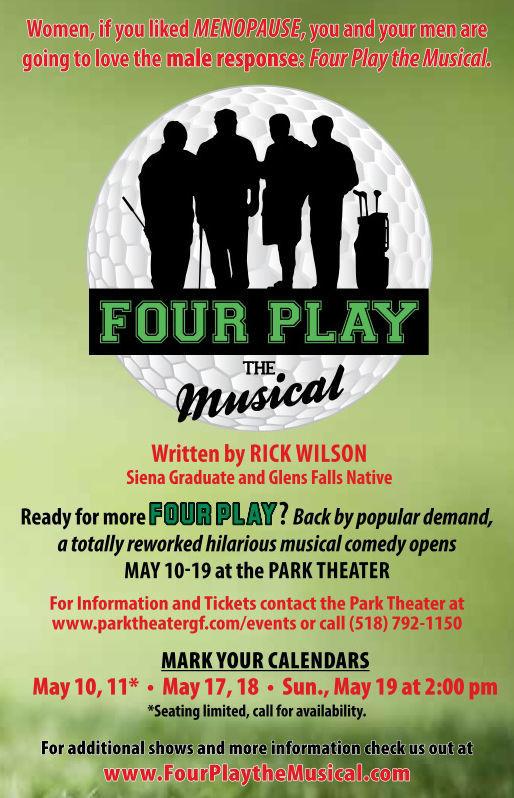 The hilarity starts in 1970, not coincidentally, the same year Rick attended college at Siena.
The story is about four guys he befriended at Siena, who still get back together every year to play golf.
You have free articles remaining.
"It's a man-cation, you know?" Rick said. "And when we get together we just do stupid things. We're in eighth grade again and snap each other with towels and drink beer and talk about things that we would probably never talk about with other people."
Those conversations include vasectomies, hair loss and monogamy. There is a song called "Beer" set to the melody of the song "Hair," and one about erectile dysfunction set to the tune of "Love Potion No. 9."
"A common thing that guys have is we reach an age where we fall asleep and then we wake up after a refreshing night's sleep and we look at the clock and it's 2 o'clock in the morning," Rick said.
That common occurrence resulted in the song, "Three Hour Snooze," set to the "Gilligan's Island" theme song.
"I have no problem falling asleep, this is giving me the blues," the lyrics go, "each night I wake up feeling fresh from a three hour snooze, a three hour snooze."
The song about vasectomies, which is set to the song "YMCA," includes the lines, "All men, there's a procedure for you, I say, all men, it's so easy to do, I say, all men, you'll have the freedom to screw, you'll be in and out and want to shout, shout, shout, shout, shout. I just had a vasectomy."
There is one original song in the show called "Monogamy."
In one scene, the men talk about getting their annual physical exam — the song is called "Cough Three Times."
Rick hopes that this musical and the funny topics it touches will also encourage men to take their health seriously and get their annual exams.
"Men don't necessarily take care of themselves," Rick pointed out. "And if they have an issue, whatever that issue is, they will endure the pain in thinking that it's going to go away."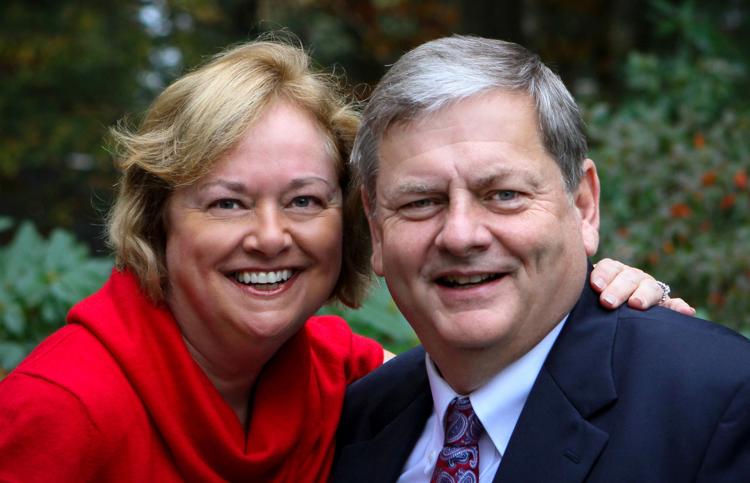 The Wilsons hope poking fun at hair loss and erectile dysfunction might help.
While the Wilsons are fans of shows, they frown at the counter-cultural nature and gratuitous language of theater today.
"This show, there's no foul language," Rick said. "Obviously there's an adult theme, but it's clean."
This is a story for baby boomers about baby boomers.
"These are four straight guys that love their wives, love their families, love each other and want the best for each other," he said. "It's a story of friendship."