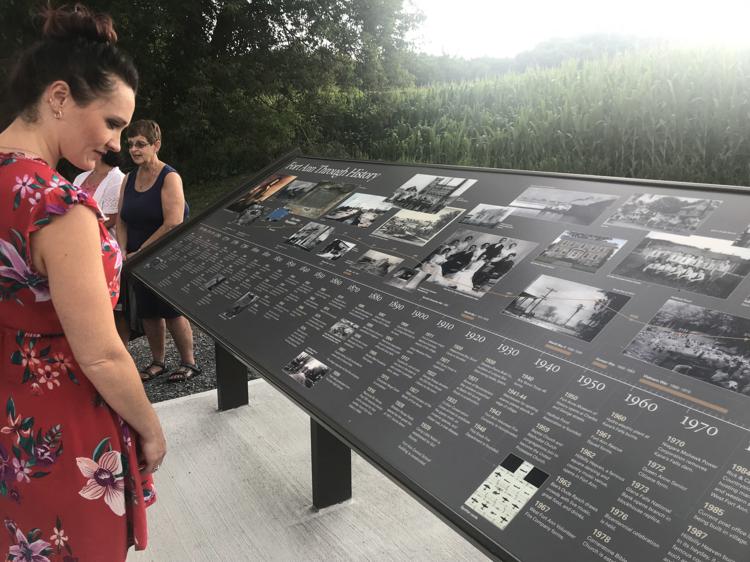 FORT ANN — Visitors now have another reason to pull into the Fort Ann pocket park.
The little turnoff from Route 4, just north of the village of Fort Ann, is frequented by tourists visiting the popular hot dog stand.
Now, as they devour their dogs, visitors can learn about Fort Ann's history, from 1650 through 2013.
The Fort Ann Historical Society has installed a 10-foot timeline, titled "Fort Ann Through History," with events, facts and photographs about Fort Ann's rich past.
"I've stopped down to take a peek at it a couple times, and every time I drive by, I see people stopped here, which is really so exciting," said Carrie Marie Vaughn, a new member of the historical society. "People are really taking a peek and enjoying it."
The timeline, which was dedicated Monday, faces busy Route 4 and is backed by a growing cornfield and mountains.
"This is the farming country we live in, the beautiful mountains, the Battle Hill is right up there," said Maureen Barber, treasurer of the historical society, pointing to the north. "And it's just a special place to live."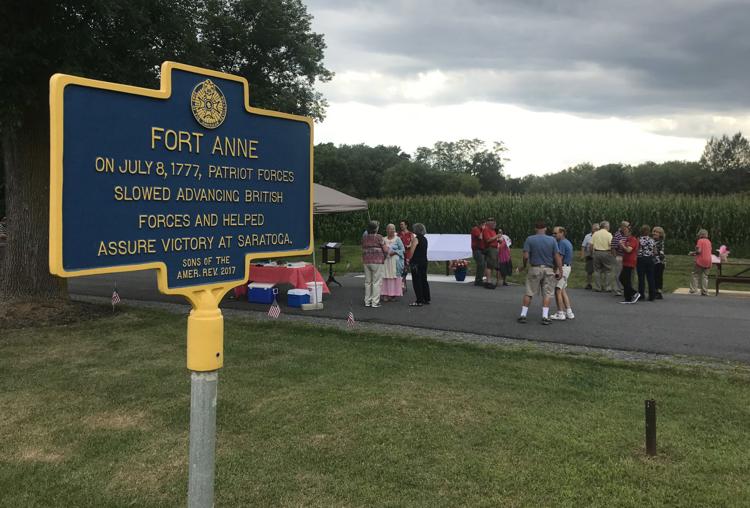 The $2,600 timeline was made possible by the historical society and sponsorship from the state and the Lakes to Locks Passage Inc. The committee met for the first time in December 2014 and spent the last three years gathering, sorting and finalizing the information to be displayed.
Terry Barber, a member of the historical society, told the crowd Monday that the timeline has compiled historical facts from which future generations can learn.
"It takes a love of the past, a love of learning, a strong work ethic and a desire to give back to those around us," Terry Barber said.
The timeline was manufactured using Canadian steel, with photos and words by the Pannier Graphics Co. It is the first ever Lakes to Locks timeline to be placed outside.
"Thousands of people from far and wide now have the chance to learn from this beautiful display of our area's rich history," Terry Barber said. "Let's continue to love history, learn much from it and pass it on to our descendants."