LAKE LUZERNE — Lois Zilm remembers the first book she read after joining the book club at the Hadley-Luzerne Public Library. It was a nonfiction book about men sleeping in and measuring the redwood trees in California. 
"They found birds and foliage that doesn't exist on the ground," Zilm said.
"You have a good memory," said book club founder John Plantier.
"The book just fascinated me," replied Zilm, who has been attending the monthly book club at the Hadley-Luzerne Public Library for the last nine years. 
It was founded by Plantier and Linda Mason after they attended a book fair in Glens Falls and stumbled upon a book club meeting. 
 "I'm always going to the same section, always reading the same things," Mason said. "I wanted to broaden my horizons so I thought maybe a book club would be good."
They decided to start their own book club in Lake Luzerne at the Hadley-Luzerne Public Library. It has been going strong for 12 years, meeting at 4:30 every second Thursday of the month at 19 Main St.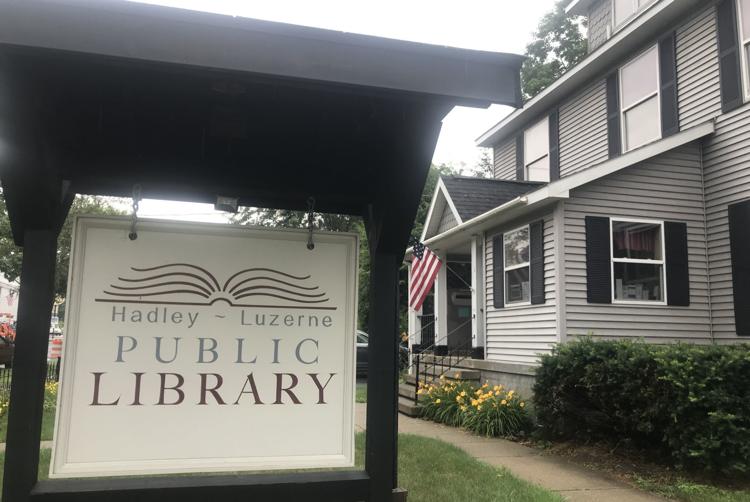 "It's my very favorite thing to do," Zilm said. "I have quit all my other things, and I love the book club."
The book club boasts both men and women, and books are chosen democratically, alternating between fiction and nonfiction. Founding member Jim McCauley acts as the de facto facilitator. 
"It's no light reading for this group," said Roberta Games, the library assistant.
All the books chosen have to be available through the Southern Adirondack Library System. Games orders the books for the crew. No one needs to buy a book to be a member of this book club.
"There's a book club for everybody," said Games, who said this group reads "meaty" books. 
The July book club discussed the nonfiction book, "The Soul of America," by Jon Meacham. Next month, they will tackle the fictional "One Day in the Life of Ivan Denisovich" by Aleksandr Solzhenitsyn.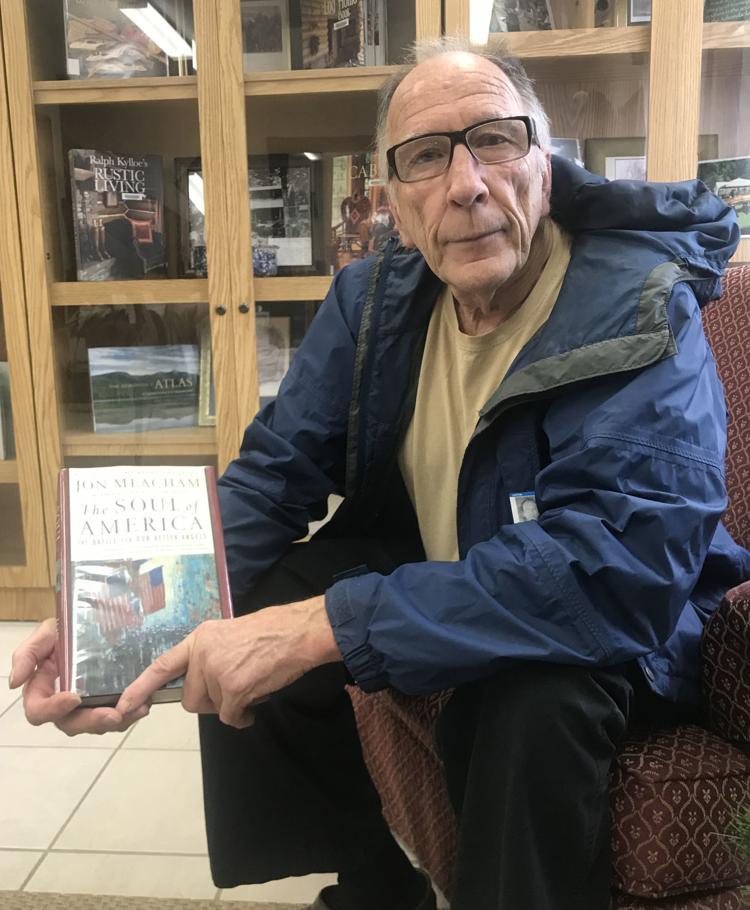 Although the club has read "As I Lay Dying," they try to stay away from other works of William Faulkner, Plantier said.
"The thing with him is that if you haven't read all of it, then one book doesn't make any sense," Plantier said, "because it's all part of a larger whole."
The book club serves as more than just a literary outlet. 
"It's their social circle as well as reading books and talking about them," Games said. 
The members talk about their lives, their families and their travels. Two members have passed away over the years. One is currently in a nursing home, and the group wants to take one meeting to her because she still reads all the books even though she cannot attend. 
Mason said it's the people, not just the books, that have kept her coming back to the book club every month for 12 years. 
"I think we've lasted longer than some marriages," Mason joked.