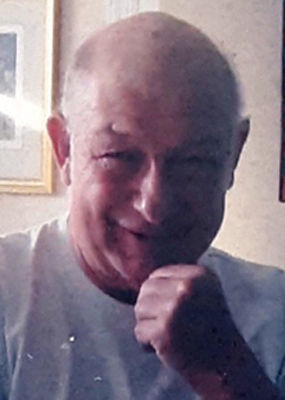 Feb. 27, 1949 — Sept. 8, 2019
INDIAN LAKE — William E. Seymour, 70, of Seymour Way, passed away unexpectedly Sunday, Sept. 8, 2019 while vacationing in South Carolina.
Born on Feb. 27, 1949 in Glens Falls, he was the son of the late William L. and Helena (Severie) Seymour. He was a graduate of Indian Lake Central School and a lifelong resident of Indian Lake.
On Nov. 9, 1968, he married Rose Marie Durking. Rose passed away on Aug. 7, 2011, following 42 years of marriage.
Bill worked as a millwright at Barton Mines for many years prior to his retirement in 2010. He was active in the community, serving on the Town of Indian Lake Planning Board for many years, an EMT for the Indian Lake volunteer Ambulance Corps and had played in the couple's league with Rose at the Cedar River Golf Club.
He was a true outdoorsman, enjoying hunting, fishing, camping and all the beauty of the Adirondacks. He also was an avid reader.
He was predeceased by his parents; his wife, Rose M. Seymour; a sister, Donna Arnold; as well as a brother, Patrick Seymour.
Survivors include his son, William A. (Rebecca) Seymour of Ontario, New York; his grandchildren, Hannah Seymour and William C. Seymour; his significant other, Delia Pilch; a sister, Diann (Howard) Dimick; and several nieces, nephews and cousins.
Friends may call from 2 to 4 and 6 to 8 p.m. Thursday, Sept. 12, at Miller Funeral Home, 6357 NYS Route 30, Indian Lake.
Funeral services will be conducted 9 a.m. Friday at the funeral home, with Rev. Ed Thompson, pastor of the First Baptist Church of Indian Lake, officiating.
Burial will be in Cedar River Cemetery, Indian Lake.
In lieu of flowers, Bill's family would appreciate that any donations be made in his memory to the Indian Lake Ambulance Corps, P.O. Box 39, Indian Lake, NY 12842; or to the American Diabetes Association, 2 Pine West Plaza, Albany, NY 12205.
Obituaries Newsletter
Sign up to get the most recent local obituaries delivered to your inbox.