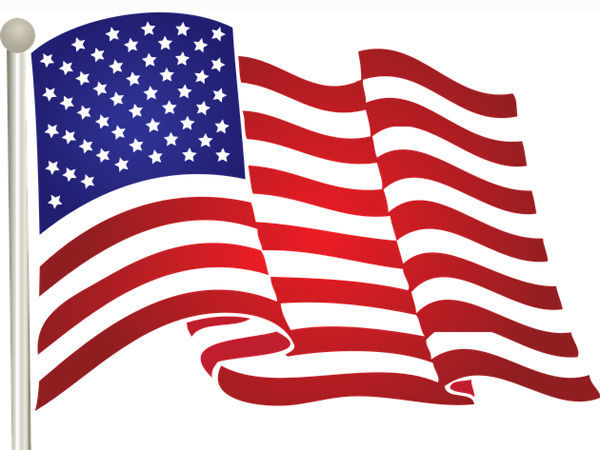 October 15, 1926 — October 2, 2018
QUEENSBURY — Vincent J. DeSantis, Jr., 91, of Queensbury, passed away unexpectedly on Tuesday, Oct. 2, 2018, after a brief illness.
Vince, or Jim, as some called him, was born in Glens Falls on Oct. 15, 1926 to Italian immigrant parents, Vincenzo and Anna (Milani) DeSantis. He grew up on the East End, where neighbors remained lifelong friends. He held many wonderful memories and an endless number of stories to tell from growing up there.
Vince was a proud graduate of St. Mary's Academy, class of 1944. From 1945 to 1946, he served with the U.S. Army before being honorably discharged with the rank of Technician Grade 5. He went on to graduate in 1950 from Villanova University, attended Fordham and Albany Law School before graduating in 1961 from SUNY Plattsburgh.
While attending Villanova, Vince met Shirley Crumbaker, a nursing student, who was studying at Bryn Mawr College. They were married on Aug. 23, 1952 in Glens Falls. Vince and Shirley enjoyed 63 years of marriage before her passing in 2015.
Vincent began a fulfilling 30 year teaching career in a small schoolhouse in Corinth, moving then to Queensbury, and lastly to Harrison Avenue School where he taught fourth grade. "Mr. D." was a beloved teacher to hundreds of students who made it a point to keep in contact with him, inviting him to their weddings and their own children's graduations.
In order to stay busy, during summer months, while still teaching, he was an associate in the law office of Francis Monda, ESQ, supervised the Youth Conservation Corps, and tended bar at the Glens Falls Country Club and Heritage Hall.
A desire to give back to the city he loved so much, inspired Vincent to run for, and be twice elected, to serve as Glens Falls city assessor before he retired from teaching. Three years later, in 1994, he was elected mayor of the city of Glens Falls and served one term.
Traveling, big bands music, and a heaping plate of pasta, were just a few of his favorite things. He adored his children and grandchildren and was always interested in what was going on in their lives, and the lives of their friends who loved him like their own father or grandfather. He had a natural curiosity and innate ability to carry on a conversation with a total stranger, who would soon become a good friend. In recent years, he never declined an invitation to take a ride or enjoy a meal at a restaurant. He recently enjoyed an unforgettable vacation in San Francisco, with his daughters.
His many affiliations include: member of the Glens Falls Housing Authority, past president of St. Mary's Alumni Association, Villanova University local liaison, past president of the Italian American Club, honorary life member of BPOE Lodge No. 81, where he also served as exalted ruler from 1972 to 1973, district deputy of G. E. R. Northeastern District from 1975 to 1976 and New York State Association trustee from 1977 to 1978. He was also an honorary life member 4th degree knight with the K. of C., and a past 60-year member of the United Commercial Travelers. He was a past member of the New York Guard, Company K., a 71-year member and past commander of the Glens Falls American Legion Post No. 253, life member of the Marine Corp Memorial Detachment No. 2 League. Vincent was a life long member of St. Mary's parish and communicant of St. Mary's Church, where he was on the Parish Council, Usher's Association, and served as a lector. In 2016, he was honored to be chosen as the Glens Falls/Queensbury Memorial Day Parade grand marshall.
In addition to his beloved wife and parents, Vincent was predeceased by his brother, Philip, infant brother, Emilio, and sisters, Giovina Nolan and Caroline Church.
Dad is survived by his six proud and grateful children, Kathleen (Andrew) Thomson of Glens Falls; Raymond (Esperanza) DeSantis of Georgetown, Texas; Vincent DeSantis III of Herdon, Virginia; Joseph (Nancy) DeSantis of Ashburn, Virginia; John (Mary Ellen) DeSantis of Queensbury; and Mary DeSantis of Glens Falls.
Pop is survived by his six grandchildren, Sarah (Eryn Bottens) and Alex Thomson, Tony and Nick DeSantis, and Dalton and Hope DeSantis.
Uncle Jimmy is survived by his very special niece and goddaughter, Nancy Church of Saratoga Springs, and by several nieces, nephews and cousins.
Vincent's family would like to offer a very special thanks to the outstanding staff at the Terrace at the Glen, the many doctors and nurses on "Team DeSantis" especially to Dr. Joseph and his wife Elaine Mihindu and to the wonderful staff at the DCI Glens Falls Renal Dialysis Center (where he was a patient for nearly seven years) for their exceptional loving care and compassion.
Finally, a heartfelt thanks to Pop's angels at Glens Falls Hospital including Betty, Kate Joseph, Elizabeth Cummings, Sarahdine, Kaylan, and Heather. In addition, to our amazing friends and family, who are too numerous to list by name, for their never-ending love and support. We are blessed!
Family and friends may call from 4 to 7 p.m. Friday, Oct. 5, at Singleton Sullivan Potter Funeral Home, 407 Bay Road, Queensbury.
A Mass of Christian Burial will be held at 11 a.m. Saturday, Oct. 6, at St. Mary's Church, 62 Warren St., Glens Falls.
Vincent will be laid to rest next to his dear wife, Shirley, at St. Mary's Cemetery, Main Street, South Glens Falls.
Donations in Vince's memory may be made to DCI Glens Falls Renal Dialysis Center, Open Door Mission, or Meals-on-Wheels.