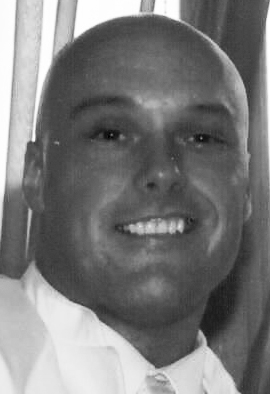 MOREAU — Scott Lajeunesse, 41, of Moreau, passed away unexpectedly Oct. 3, 2011, in Cohoes.
He was the son of Raymond Lajeunesse and the late Marion (Phoenix) Lajeunesse.
Scott graduated from Hadley-Luzerne Central School. He also attended Paul Smith's College.
Scott was formerly employed by Pizza Hut, and most recently employed by Domino's Pizza in Glens Falls.
Survivors include the love of his life, Devin Cronin, brothers, Michael Lajeunesse and David Lajeunesse; and one nephew, Thomas Lajeunesse and his father, Raymond Lajeunesse, along with many dear friends.
Scott will be remembered as a generous, caring and kind-hearted person who could always make his friends laugh. He was an animal lover who enjoyed his pets Shy Guy, Feisty, and Callie. He could often be found sitting at a table for a friendly poker game "ALL DAY." His favorite band was Rush, and his common quote was, "waxing balloon knots all day." He also enjoyed motorcycles, running and working out at the gym. He also enjoyed preparing meals for his friends, as well as fine dining. His favorite place to eat was Verdiles in Troy, which was also a favorite of his mother. Scott adored his mother and with her passing, he missed her dearly. His friends and family take comfort knowing that he has now joined her in heaven.
Calling hours are scheduled for Tuesday, Oct. 11, from 5 to 7 p.m. at Maynard D. Baker Funeral Home, 11 Lafayette St., Queensbury.
A memorial service will be held at the funeral home Wednesday, Oct. 12 at 9:30 a.m. with the Rev. David McCane, pastor of Oneida Community Church, officiating.
Burial will follow at St. Agnes Cemetery in Cohoes.
The family has requested donations be made to the Baker Funeral Home to help defray Scott's funeral expenses.
Condolences may be mailed to Maynard D. Baker Funeral Home, 11 Lafayette St., Queensbury, NY 12804, or emailed through www.bakerfuneralhome.com.