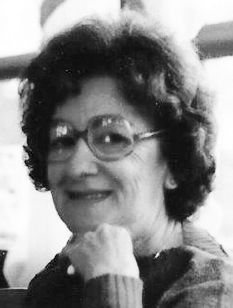 CORINTH — Rose DeLong, 95, passed away May 7, 2017, after a brief illness at the New Horizons Senior Citizens Home in Inverness, Florida.
Rose was born April 21, 1922, in Canton. She was the daughter of Gregorio and Fravia (Porcino) Martino. A long time resident of Corinth, she relocated to Hernando, Florida, in 2016 where she resided with her son, Bob and daughter-in- law, Shelly.
Rose graduated from Corinth High School in 1940. Following high school, she was employed at General Electric in Schenectady. She later was employed in the Corinth school system in the cafeteria where she worked for many years.
Rose married Robert DeLong on Feb. 14, 1949 at St. Ann's Church in Brentwood. He predeceased her on July 7, 1975, after 26 years of marriage. She was a communicant of the Holy Mother and Child Catholic Church in Corinth for many years.
Rose enjoyed many hobbies, particularly wood working and in later years, line dancing. She spent many hours in her workshop making pieces of furniture and smaller novelties. She was particularly skilled in working on large pieces of furniture.
You have free articles remaining.
She enjoyed line dancing with Kevin Richards. They participated in many line dancing events including Walt Disney World, Nashville, and Las Vegas.
Beside her parents and husband; Rose was predeceased by her brothers and sisters; Patsy Martino, Joseph Martino, Mary Dompnier, Anna Malavindi, Catherine Pistoia and Grace Amo. Survivors include her daughter, Laurie DeLong (Jeff Darst) of Crystal River, Florida; son, Robert DeLong (Shelly) of Hernando, Florida; grandchildren, Josie DeLong (Robert McFarlane) of Porter Corners, Jason DeLong (Stephanie) of Corinth; great grandchildren, Halla and Olivia Miner, and Kameryn and Sierra McFarlane of Porter Corners as well as many nieces and nephews.
Friends may call from 6 to 8 p.m. Sunday, May 14, at the Densmore Funeral Home Inc., 7 Sherman Ave. in Corinth.
A Funeral Mass will be held at 10 a.m. Monday, May 15, at Holy Mother and Child Parish, 407 Palmer Ave. in Corinth with Rev. Kenneth Swain, pastor, officiating.
A Rite to Committal will be held at St. Mary's Cemetery in Corinth.
The family is grateful to Hospice of Citrus County, Florida for their care of Rose in her final days. Donations in her memory would be appreciated.