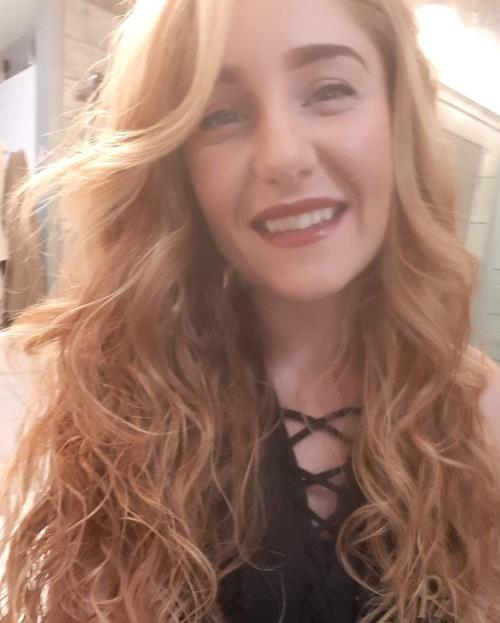 November 10, 1989 — January 6, 2019
CORINTH and HOPEWELL JUNCTION — Renee N. Beer, 29, formerly of Corinth and Hopewell Junction, died Sunday, Jan. 6, 2019 in Muskegon County, Michigan, as a result of a motor vehicle accident.
Born on Nov. 10, 1989 in Elgin, Illinois, she was the daughter of Jeannine (Lescault) DeLoriea and Eric Beer.
Renee attended John Jay High School in Wappingers Falls until ninth grade and graduated from Corinth High School in 2007.
She graduated from the Adirondack Beauty School in February, 2016, and then from the Nuvo College of Cosmetology in Michigan in September, 2016.
Renee was employed as a server and crew leader at Golden Corral in Saratoga Springs from 2009 until 2016, and during that summer in Goodyear, Arizona, worked at Olive Garden. After returning to Michigan, she was employed at La Fiesta Salon and then worked as a lash specialist at Foxy's Fabulash in 2017. She also was employed at Peebles as a skin care consultant for Clinique, worked as a beauty advisor for Estee Lauder, and was a licensed cosmetologist in New York and Michigan.
She had a passion for music and poetry, and loved to dance, sing and enjoyed writing music. She was a stage manager for the play "Romeo and Juliet" at the Theatre Company in Lundington, Michigan in 2017. She was always adventurous and would try anything. She enjoyed scuba diving with her stepfather in Grand Rapids, Michigan, which is also were she became scuba certified in 2017. She loved going to the beach, especially Lake Powell, Arizona and Lake Michigan, and loved doing hair and makeup and taking photographs.
Renee always looked her best, whether she was lounging in BeBe sweats, or out with her friends in a Gucci dress. She loved her childhood dog, a Dalmatian named Justice, and cotton candy ice cream. One of her fondest childhood memories was playing basketball with her brother and sister. She was known by many nicknames, starting with "Fuzzy," "Renizzle," "Reneeski," and eventually "Aunt Nee." She was the most forgiving person, and had the biggest heart. She always put others before herself, and saw the good in everyone. Everyone who ever met her, fell in love with her, as she wore her heart on her sleeve. She was the coolest "Aunt Nee" to all her nieces and nephews. That is how she will be remembered.
She also loved God and attended church and bible study.
Renee was predeceased by her maternal grandfather, Rejean R. Lescault; her paternal grandfather, Richard A. Beer; and the love of her life, Jerome Foglietta Jr.
Survivors include her mother, Jeannine (Lescault) DeLoriea (Preston) of Ludington, Michigan; her father, Eric Beer (Susan) of Goodyear, Arizona; one sister, Erica Beer (Mark Jackson) of Ballston Lake; one brother, Adam Falkenbury (Jessica Mulcahy) of Porter Corners; two step-brothers, Brian Smith (Krystal) and Kevin Smith; three nieces and two nephews, Zoey Falkenbury, Norah McLaughlin, Quentin Falkenbury, Noah Smith and Sadie Jackson; her maternal grandmother, Christine "Mugga" Lescault of Corinth; her paternal grandmother, Sharon "Gramma Beer" Murphy (Tom) of Sun City West, Arizona; two uncles, Rejean Lescault (Suzette) of Corinth and Paul Lescault of Ft. Lauderdale, Florida; her aunt, Dawn Beer of Phoenix, Arizona; her cousins, Daniel Beer, Jade Lescault, Emily Lescault, Olivia Lescault and LillithPalamidis; Jerome's mother, Tina Foglietta and his sister, Jessica Ergmann, who were like family to her; and her dearest friends, Alexandria Gilleo, Jessica (Millington) Smith and Briana "B" Flores; and so many more dear friends, just too many to list.
A celebration of Renee's life will be held at 1 p.m. Saturday, Jan. 19, at Densmore Funeral Home, Inc., 7 Sherman Ave., Corinth, with Rev. Kenneth Swain, officiating.
Friends may call from 11:30 a.m. to 1 p.m. Saturday, Jan. 19, at the funeral home, prior to the service.
The family suggests that in lieu of flowers, memorials take the form of donations to a charity of one's choice.