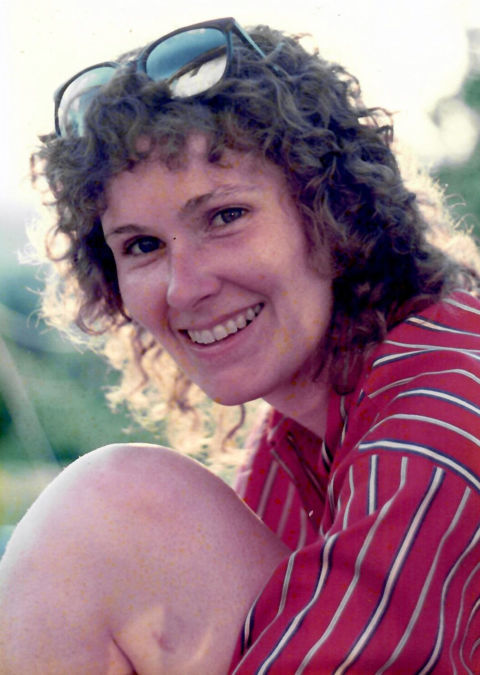 Jan. 23, 1957 — April 30, 2020
SOUTH GLENS FALLS — It is with great sadness that we inform you that Patricia Jayne (Allen) Mattison passed away peacefully at her home Thursday, April 30, 2020. She was born at the Glens Falls hospital on Jan. 23, 1957. She spent her years from that point forward enjoying life to the fullest with all those who passed through or forward with her during her life.
Everyone in her life knew her as extremely kind, loving, and nurturing. She loved educating others and spent most of her life doing so. During the late 1980's and early 90's she ran the Youth Arts and Crafts program at the Moreau Recreation Park with her children in tow. Most of her career however, 28 years, was spent as a teacher's aide at the Oliver W. Winch Middle School. She loved interacting with the students and teachers on a daily basis. Helping to educate others was something she took great pride in at work, in her leisure, and at home. Along with education, Patricia loved being part of the teams at Pat Russo's Dugout and later, The Talk of the Town. She made many friends in her years as a waitress and hostess and loved each and every one of them.
She and her husband Mark spent countless hours together searching for and ordering parts to coordinate the restoration of their 1966 Corvette Stingray. They loved riding around together on sunny days watching all heads turn in their direction. Patricia also loved going out to see her two favorite musicians. First she watched Mark play in his bands, "The Mark V" and "Street Talk" and then later her son. She and her friends would dance along all night long. They also loved hosting and attending parties, cookouts, and band practices with family and friends. Many great memories were formed at their basement bar and out by "the moon".
Patricia (Mom, Nana, Patti, Patio-Furniture) loved to play along with, "The Price is Right" and "Jeopardy", with her family. She also had an affinity for 'monster' movies and "The Twilight Zone". She also loved getting outside and going camping with her family and friends. She would go canoeing and bike riding, and she loved to sing along to old songs around the campfire. Also an avid sports fan, she loved to cheer at all of her children's games and professionally, she rooted for the Pittsburgh Steelers and the New York Yankees. Many memorable bus trips were taken to Yankee stadium with great friends and her children.
Patricia was predeceased by her father, Leon Keith Allen. Those left to carry her memory include her husband, Mark Mattison; her children, Patrick (Kristin) Mattison, Carly (Eric) Perry, and Nicholas Mattison; her mother, June Allen; her sisters, Susan (Peter) Bishop, Cathy (Robert) Malega, and Jackie (Michael) Tissinger; grandchildren, Maxwell, Olivia and Owen; as well as many nieces, nephews and cousins.
Services and burial will be private and at the convenience of the family. Arrangements are in the care of M.B. Kilmer Funeral Home, 136 Main St., South Glens Falls, NY 12803. To view Patti's Book of Memories and post online condolences please visit kilmerfuneralhome.com.
Memorial donations can be made in Patricia's honor to the Moreau Emergency Squad, 1583 Route 9, Moreau, NY 12828-9433.
Obituaries Newsletter
Sign up to get the most recent local obituaries delivered to your inbox.