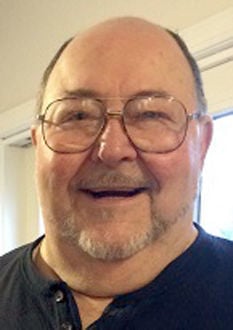 Aug. 14, 1940 — March 24, 2020
LAKE LUZERNE — Nicholas Brian Picioccio, 79, passed away peacefully on March 24, 2020 with his family by his side.
Nick was born on Staten Island on Aug. 14, 1940 and grew up in the Dongan Hills neighborhood amidst a large, loud, loving family. From a young age, Nick worked with his father, Dom, at the family auto shop and car lot which fostered an enduring love of cars and driving fast. He spent his life following in his father's footsteps, including amateur car racing. He raced when he could at South Glens Falls Dragway and still had trophies to prove his young successes.
The Picioccio family summered in Lake Luzerne where Nick spent his developmental years swimming and carousing with his sisters, Kitty and Valorie and many lifelong friends he loved like brothers, John F. Pluchino, John Quill and Jack VanName especially.
Nick again followed Dom and moved his new family north where he helped his father manage the Rustic Inn until eventually taking over the business. In 1961, he met his Canadian love, Pierrette Lamarche at the Rustic Inn. They later ran that business together from 1972 until 2008 when they retired. Along with Pierrette came a whole host of Canadian siblings that he loved like his very own.
It was as a bar and restaurant owner that Nick left an indelible mark in the community and beyond. He never met a person he wasn't happy to meet and treated everyone as he would treat family. Nick loved people and they loved him back.
Nick also drove a school bus at Hadley Luzerne Central School for over 30 years. "Mr. P" remembered every child he drove and loved seeing them in the community throughout the years.
He was a founding member of the Northwoods Riders, a snowmobile club instrumental in developing and caring for the trails that helped bring winter tourism to the area. He was a member of the Hadley Luzerne Lions Club where he proudly helped run their charitable endeavors. He also acted as unofficial big brother to the first generation of counselors at Double H Ranch where he provided them a safe place to decompress and recharge between camp weeks.
He was predeceased by his parents, Dominic J. Picioccio, Mary T. (Weinperl) Picioccio; his loving wife, Pierrette; his baby sister, Ann Picioccio; his brothers-in-law, Richard Zimmerman, Rejean, Hughes and Daniel Lamarche; and his only granddaughter, Eva Dunham.
He is survived by his children, his loyal to the end son, Carl Picioccio and daughters, Michelle (Matthew) Dunham and Jill (Molly) Keefe; his sisters, Catherine (Richard) Zimmerman and Valorie (Walter) McWain; in-laws, Serge (Anita) Lamarche, Sharron (Stan) Langworthy, Richard (Judy) Lamarche, Mirielle DuBois, Denis (Aline) Lamarche, Francine Lamarche and Sylvianne Lamarche; as well as many, many nieces and nephews that he took immense pleasure in being with.
His greatest joy was being a grandfather to Nicholas and Colin Dunham and Connor and Ethan Keefe who he most regretted having to leave behind.
He and his family relied on the friendship and fellowship of so many amazing people from our Rustic Crew and Lake Forest neighbors especially in his later years. It is with greatest appreciation we thank William Danforth for becoming part of our family. It was thanks to him that Nick was able to live at home for the last years of his life.
A Memorial Mass and service will be scheduled at a later date and time to be announced.
In lieu of flowers, donations should be made to Double H Ranch, a cause very dear to Nick's heart or the Luzerne-Hadley Fire Department.
Arrangements have been entrusted to Brewer Funeral Home, Inc., 24 Church St., Lake Luzerne.
Obituaries Newsletter
Sign up to get the most recent local obituaries delivered to your inbox.