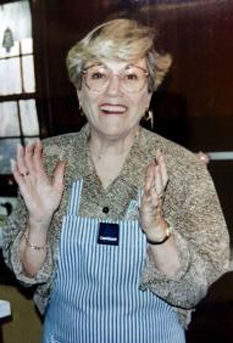 March 24, 1933 — Sept. 5, 2019
QUEENSBURY — Marlyn J. (Plude) Bray, 86, of Queensbury, died on Sept. 5, 2019 at Glens Falls Hospital.
She was born on March 24, 1933 to the late Leon O. Plude and Gertrude A. (Skym) Plude of Hudson Falls. After graduating from South Glens Falls High School, Marlyn married Dana S. Bray Jr. in 1958.
Marlyn was a devoted wife, mother, grandmother and homemaker. She was an exquisite knitter, embroiderer and quilter. Marlyn shared these beautiful handmade gifts as well as lovingly cultivated plants for family, friends and church. She also donated booties and hats for newborns and knitted helmet liners for US Troops.
Marlyn was a passionate volunteer at St. James Episcopal Church (over 50 years), the Lake George Historical Society, the Hyde Collection, the Chapman Museum, Meals on Wheels and many other charities. Marlyn served as the secretary of the Mavericks Bowling League and was an honored employee at Molly Malone's in Lake George. Marlyn was an incredible and selfless hostess, cooking for those she loved and those in need. She was a tireless, sweet, gracious woman to admire, emulate and honor.
Marlyn was preceded by her parents, three brothers and three sisters; and her sons, Timothy, Andrew and Randolph. Marlyn is survived by her husband, Dana; two daughters-in-law, Karen and her son, Avery and Nancy and her three sons, Spencer, Myles and Cameron; her son, Christopher and his wife, Kathleen and their three children, Devon, Luke and Sophie: a daughter, Mia; a sister, Roanne Messier; and many nieces and nephews.
A funeral service will be held at 11 a.m. on Saturday, Sept. 21, at St. James followed by burial at Evergreen Cemetery and a reception. Donations in her memory may be made to St. James Episcopal Church, 172 Ottawa St., Lake George, NY 12845.