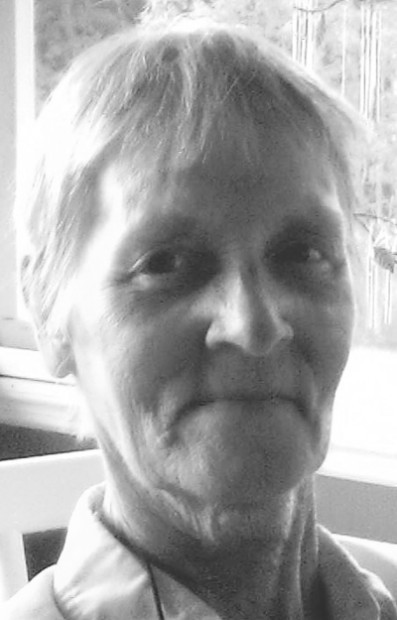 DAY -- June M. Allen, 71, of Hollow Road, passed away Thursday morning, Dec. 15, 2011, at Saratoga Hospital.
Born on April 29, 1940, she was the daughter of Ora J. and Bessie Allen. She attended Hadley Luzerne Central School.
June married Foster N. Allen on Jan. 2, 1957, in Lake Luzerne.
She enjoyed taking rides in the car, her rocking chair and above all, June loved being with her family.
June was predeceased by her parents; four sisters, Louisa Shippee, Mary Cady, Lucretia Tennant and Irene Kathan; six brothers, Robert Allen, Earl Allen, Leroy Allen, Martin Allen, William Allen and Walter Allen.
Survivors include her husband of nearly 55 years, Foster N. Allen; two daughters, Phyllis McDonald and her husband, Andrew, of Day, Laura Kathan and her companion, Forest Allen, of Day; one son, Leslie Allen and his wife, Kathy, of Day; 13 grandchildren; one sister, Lena Kathan of Corinth; two brothers, Edward Allen of Lake Luzerne, and Lehman Allen of Day; and many great-grandchildren, nieces, nephews and cousins.
Friends may call Monday from 11 a.m. to 1 p.m. at Brewer Funeral Home Inc., 24 Church St., Lake Luzerne.
Funeral services will be conducted at 1 p.m. Monday, at the funeral home, with the Rev. Edd Blanchard officiating.
Burial will be in Conklingville Cemetery, Day. Pallbearers will be Leonard Allen, Leslie Marcotte, Randy Rathbun, Eric May, Paul Mychack, and Andrew McDonald III.
Contributions in June's memory may be directed to the American Heart Association, 440 New Karner Road, Albany, NY 12205.
To plant a tree in memory of June Allen as a living tribute, please visit Tribute Store.
Obituaries Newsletter
Sign up to get the most recent local obituaries delivered to your inbox.