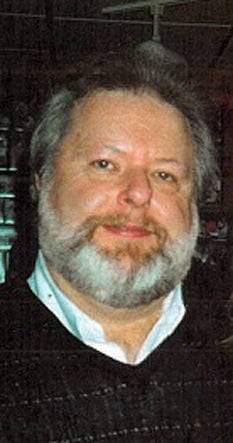 March 20, 1953 — Oct. 10, 2019
GLENS FALLS — John W. Crosse, Jr., passed away on Oct. 10, 2019 at Glens Falls Hospital, with his family by his side.
John, or Johnny to many, was born on March 20, 1953 in Glens Falls. He was the son of Kathryn (Kay) Gratton Crosse of Glens Falls and the late John W. Crosse Sr.
A life-long resident of Glens Falls, John established, owned, and operated C & S Speed Shop with his father; the business name evolved from Crosse & Son, reflecting their close relationship. The Speed Shop is the result of John's life-long passion for cars that began in childhood with assembling detailed models and subsequently working on cars with his father. His early enthusiasm for, and extensive knowledge of vehicles grew into a hobby of building and drag racing performance cars. He then partnered with friends to open a car repair business in Queensbury called The Pit Shop before ultimately opening C & S Speed Shop in his father's home garage in 1978. The family business grew for six years at this location and then in 1983 expanded into the current Dix Avenue building where the hometown friendly atmosphere continued to thrive. John was known as a walking encyclopedia of car parts, and customers relied heavily on his sage advice, especially for his favorite cars, Dodge-Chrysler-Plymouth; he was undoubtedly the MOPAR king.
You have free articles remaining.
From a young age, John also enjoyed playing pool and participated, quite successfully, in competitive pool tournaments and leagues throughout his life. John's kind, generous, and loving personality was coupled with a unique and endearing sense of humor that his family and friends will remember, imitate, and cherish forever as part of his legacy. He loved and valued his family deeply and was bolstered by their love throughout his life, especially during his long illness.
Survivors include his mother, Kay Crosse; daughters, Tricia Crosse-Guy and spouse, Micki Guy, Faith Ann Crosse II, Katey Crosse; and stepdaughter, Tracy Lovett; a sister, Kathryn Reed and husband, Christopher Reed Sr.; grandchildren, Tylor and Katelynn Viger, Zoey Crosse-Lake, and Tristan Guy; nephew, Christopher Reed Jr., and wife, Meredith; great nephews, Jack and Charles Reed; friend and former wife, Faith Crosse; many close cousins, aunts, friends, and extended family.
Friends and family may call from 4 to 7 p.m. on Wednesday, Oct. 16 at Singleton Sullivan Potter Funeral Home, 407 Bay Road, Queensbury.
Funeral services and burial will be held privately for the family.
In lieu of flowers, the family suggests that memorial donations be made to The Ben Osborn Memorial Fund, established to help children with needs in the Tri-County Region, P.O. Box 4040, Queensbury, NY 12804 or to the CR Wood Cancer Center at Glens Falls Hospital.
To plant a tree in memory of John Crosse, Jr. as a living tribute, please visit Tribute Store.